Useful information
What do prices start from?
Complimentary wedding dress finder service - £250 (virtual styling) - £2,500 (in-person bespoke full package)
Services
Womenswear
Specific Details
Bridalwear
Wedding Dress
Bridesmaids
Accessories
Shoes
Styling
Personal Shopping
About the company
P.S. Online Styling is a Bespoke online + in-person styling company founded by celebrity stylist Ella-Louise Gaskell.
P.S. brings the VIP styling experience to you! We offer Luxury Bespoke Personal Styling, Exclusive Fashion Experiences and Bridal Styling services.
All our Stylists are industry-recognised highly experienced professionals, having dressed clients for The BAFTAs, , The Brits, The Oscars, Golden Globes, high profile Royal Weddings, Ascot, Coachella, Glastonbury etc and have styled the likes of Louis Theroux, Alex Scott MBE, Ellie Goulding etc.
P.S. Bridal brings this exclusive VIP styling experience to you to help you find the perfect dress for your big day. We offer a complimentary wedding dress finding service, Bespoke Bridal Styling services and Mother of the Bride + Bridesmaids Styling packages.
Reputation aside, at our heart, we're creative, fun (and really nice!) Stylists who are passionate about bringing you the same experience as our VIP clients and working with you until you find the perfect dress / outfit!
Style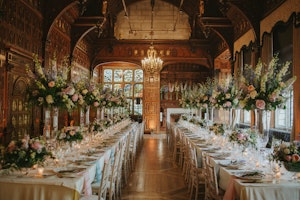 Formal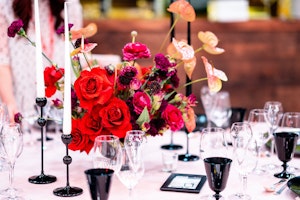 Modern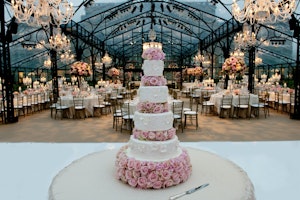 Traditional
Additional Information
Do you do bespoke?
Do you have public liability insurance?
When was the company started?
2020
Are you VAT registered?
No
Sustainability
Yes! Sustainability is a big part of what we do, P.S. Online Styling is based around the concept of 'Buy Less Buy Better' and encouraging people to shop more consciously.
We partner with 100+ independent brands and focus on brands that have a level of 'responsible fashion'. We also partner with Rental platforms to encourage clients to rent dresses for occasions instead of always buying!
FAQ's
The best party we have been involved with was styling musician Freya Ridings for the Brits (2019) and subsequent afterparty, where she performed with Nile Rogers. For the Brits we dressed Freya in a custom Richard Quinn gown (that weighed more than us!) and then had 10 minutes to get to the other side of london for the after party, changing in the car to get on stage in time!
Our number one top tip is the best thing you can wear is confidence. Our Stylists are experts in making sure we find you the perfect outfit to make you feel 100% confident and dressed to perfection for every occasion. Whether it's day-to-day, a special event, your holiday / festival wardrobe or wedding day, our Stylists are here every step of the way.
All of our Stylists are still working in the industry, so are highly experienced with VIP events! One of our Stylists, Zoe, styled Ellie Goulding for the Royal Wedding which was pretty great! Zoe chose Ellie a gorgeous Suzannah dress (one of our partnered brands so you get 10% discount there with us!).
ooo that's a good one. Favourite late night bite would have to be dark chocolate and popcorn.
Our USP is that we are all still Stylists working in the industry and are the first company to bring the VIP styling experience to you!
Testimonials
"Wow....I think you have got 'me' perfectly. Loads I love! "
Elaine
"I'm really enjoying the style advice I'm getting from Meg (P.S. Stylist). This is the first time I've ever sought out help with my outfits, and I must say that I'm absolutely enjoying the process! Not sure I'm ever going to shop alone again now! "
Darbi
"P.S. bridal service was amazing. My Stylist worked with me from the beginning helping cement my ideas into a reality and truly knew exactly what I was looking for to help me find the perfect dress. A service I would highly recommend!"
Catherine
"[P.S. Bridal is] such a great service. Took all the hassle out of finding the dress and actually made it a fun experience for my wife!"
Matt