Arc Sound
Tilbury
Useful information
Works Abroad
We have experience doing events outside the UK.
Services
Sound & Lighting
About the company
We provide rental and sales of premium quality PA systems and pro-audio equipment, musical instruments and back-line, outdoor stages,LED video wall, display panels, projection and AV production services for; Live music tours, theatre productions, television broadcast, commercial presentations, meetings and private events.
Through our Arc Stages brand, our service portfolio further includes: Covered Outdoor trailer stages, modular indoor stages, stage lighting and rigging.
We're equally at home delivering events on green field sites as we are in 5 star hotels, and after nearly 2 decades in business, we're confident that our indy approach offers our valued customers a cost conscious 'boutique' of production assets and services.
Style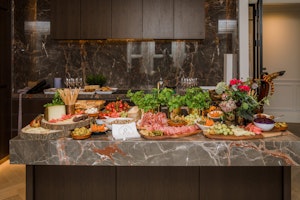 Informal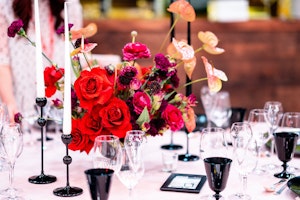 Modern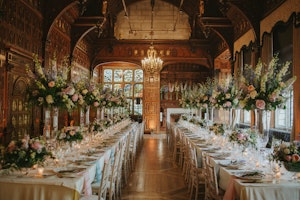 Formal
Sustainability
We're always actively looking for ways to reduce the carbon footprint of our operations. Working toward achieving this goal, we've fitted photovoltaic cells to our warehouse roof, together with a rainwater capture system, which we use to clean our vehicles. We have advanced plans to continue our use of renewables, with the installation of a series of wind turbines to make the best use of our Thames riverside location.
Testimonials
"Great service, delivered everything that we agreed, set up with care and precision. Will definitely use them again!"
Rachell O'C
"We booked Arc for our yearly Brightona event. They arrived on time, were extremely efficient and helped us run the stage without a hitch all day. We were extremely grateful for all of their help that day."
Jan Y
"James was meticulous with planning and so calm professional on the day of our event which involved multiple acts on an outdoor stage which was state of the art. The sound was excellent!"
Joanne E
"I wouldn't hesitate to recomment ARC for an event - they were prompt with quote, explained all on a site visit and were timely and courteous for our installation. Very friendly and professional organisation whom we woud use again. Thanks so much for making our event special!"
Deborah F
"Our first ever music festival was a learning experience but the lads at Arc Hire nailed their side of things. The fully pro bands we had on were blown away by the staging and sound quality and when we repeat the venture, probably in 2020, we wouldn't think of using anyone else."
Davy N
"James and his colleague were both fantastic. The setup they provided was incredible, the time and effort it took them and not once did they moan, they just got on with it and made my Tribute night to my brother one very much to remember. The service was excellent, and it meant to much to our family. "
Declan B
"James was incredible to work with, he was more than helpful and so understanding throughout the time leading up to the event and on the day of the event. I couldn't have asked for a better person to run the event and I trust him completely with any future events! It even snowed on the day and James didn't bat an eyelid."
Emily D
"Equipment was top class professional grade with decent rental rates. ARC Kept me updated all the way up to the event and even liased with the venue I hired out prior to the event happening to make sure the installation was water tight. We would use them again without hesitation."
Alex M
"Punctual, flexible, easy to book, exactly what we wanted for an outdoor stage. The whole process was extremely smooth. Great value for money as price includes drop off, set up, take down and pick up. Would definitely use again!"
Rosie N
"James is one of the most experienced and reliable sound engineers and audio technicians in the industry. As a professional musician I have enlisted his help for many years. He always delivers a fantastic service in a friendly, unflappable style."
Heather H
Suppliers you may be interested in...
Useful
Services
About
Style
Sustainability
Testimonials
Contact