Bell of the Ball
Scarborough
Useful information
What do prices start from?
150
Services
Entertainment
Specific Details
Kids
About the company
Bell of the Ball caters for little ones at big events such as Weddings & Festivals... think magical bell tents full of fabulous fun to keep the little ones entertained for hours. We can also provide wonderful DBS certified Nannies to look after the children day and night.
As a mum of two myself I know how hard it is for parents to find time for themselves, and at exciting events like weddings it's really hard to relax and thoroughly enjoy the day with family and friends whom you may not have seen for a long time when you have little people who need you.
One couple for whom I provided a Nanny for, on their wedding day, told me I was their most valued supplier at their wedding. Having somebody there who was responsible for their son during the day, and into the early hours meant they could completely relax.
Style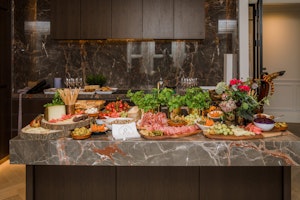 Informal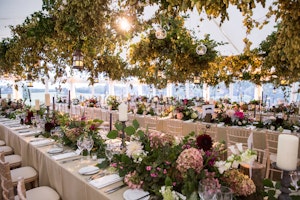 Natural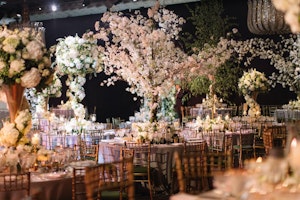 Whimsical
Additional Information
Are you DBS checked?
Do you have public liability insurance?
When was the company started?
2020
Are you VAT registered?
No
Sustainability
We don't use single use plastics and we use products from sustainable sources wherever possible. Wooden toys are our thing!
Testimonials
"Holly from "Bell of the Ball" provided us with a conference crèche at the Scarborough Spa and it was excellent. Holly took all the stress away to enable the parents to relax and enjoy the conference knowing the children were being entertained and looked after. Holly took the time to visit the venue prior to the event to ensure that everything was in place and satisfied the childcare regulations. The professionalism was second to none, we would definitely recommend Holly and her team to anyone for any event be it a wedding, christening, party, or like ours a conference. Great staff, excellent service and a great idea."
Tim & Bev Duffy
"We would most definitely recommend Bell of the Ball for weddings and events. They liaised directly with the venue to work out the best set up and the care provided to our little one was outstanding. He had a wonderful time playing with all of the really well thought out toys and books and it allowed us to enjoy our day knowing he was very well taken care of. For parents out there who have had a lockdown baby, I'd doubly recommend, this provided a little calm safe haven for our toddler who was still struggling with how overwhelming seeing lots of people at once was. Hands down one of the best investments for our wedding."
Robyn Sullivan
"Perfect set up for our wedding to entertain the children (and adults).. sweets.. dress up… and projector for later on when they got tired.. communicated with my venue without me having to get involved so no extra stress for me 😍 100% recommend bell of the ball for weddings ♥️"
Chantelle Williamson
"We had Bell of the Ball at our wedding back in July to entertain all the Children in the family! And saying the kids (and adults) loved it is an understatement!! The kids kept asking to come back to our wedding afterwards just for the Kids tent, so that was a win in our eyes! We honestly couldn't recommended Bell of the Ball enough for your wedding/event Holly was just brilliant!"
Holly & Olly White
"We just wanted to say thank you! Thank you for your support when we postponed our wedding. Thank you for the fabulous kids play tent and toys; it was a huge hit with the kids and their parents. "
Jocelyn & David
"We got married on my family's farm last August and with many of our guests camping over, we wanted to join in with the fun but with a little more luxury. Holly came and pitched our tent and she did a great job of making it look special, it was a lovely finishing touch to the perfect day. We didn't have children at our wedding but if you are doing, then Bell of the Ball is definitely for you. Such a great idea as I know what it's like as a parent to have to watch over children whilst trying to enjoy a wedding."
Kat Wilkinson
Suppliers you may be interested in...
Useful
Services
Specifics
About
Style
Additional
Sustainability
Testimonials
Contact