Boconnoc
Lostwithiel
Services
Venue
Specific Details
Country House
Blank Canvas
Stately Home
Outdoor Space
Historic
About the company
Boconnoc is a beautiful and historic country estate set within acres of breathtaking landscape down two miles of private driveway in Cornwall. After 12 years of dedicated restoration, Boconnoc now represents the heights or Cornish Luxury.
Your exclusive hire country estate can accommodate up to 100 seated guests, 240 with a marquee extension, or 400+ for a drinks reception. Boconnoc House sleeps 18 people, with a further three cottages that allow up to 40 guests to stay on site.
The locations within the estate are endless, from elegant reception rooms, to hidden tropical waterfalls, an 18th century Bath House to ornate gardens and rustic stable yard rooms - you paint the picture and we will provide the canvas.
Boconnoc is no ordinary venue, but a place to make memories and our award-winning team are passionate about making your vision come to life.
Style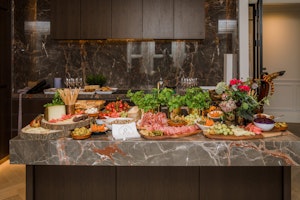 Informal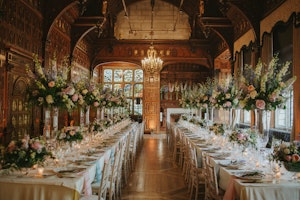 Formal
Additional Information
Are there bridal changing facilities?
Do you have accomodation?
Do you have an alcohol license?
Do you have a wedding license?
Do you have disabled access?
Do you have parking?
Do you offer exclusive use?
Is a marquee build permitted?
Is an external caterer permitted?
Is there a nearby church?
Do you have public liability insurance?
When was the company started?
2002
Are you VAT registered?
Sustainability
We are committed to taking steps to become more sustainable where possible. Our wood-chip boiler powers both Boconnoc House and the Dairy Cottage, which is a sustainable fuel source. We utilise local, environmentally friendly toiletries within the house and cottages and we use as much local produce as possible within our catering offering. We have a small kitchen garden, which we have extended this year and aim to use as much home-grown produce as possible going forward.
We have a tree re-planting programme, which aims to replenish all the trees fallen through storm damage over the years as well as planting further trees and plants to protect our thriving eco-system at Boconnoc. We carefully manage the cutting of grasses and gardens so that wildlife can flourish as it should. We have recycling facilities through-out all of our cottages and in the house including composting. We review our sustainability practices on a regular basis to protect the natural surroundings we hold very dearly here at Boconnoc.
Testimonials
"Boconnoc is a like a dream, nestled in rolling hills of the Cornish countryside In the most perfectly enchanting way, it's not immediately clear what Boconnoc is: a functioning estate, a living parish and church, a transportation into some of Britain's most vivid history, a set of buildings which brim with stories of the most humble and most revered, stunningly kept gardens and wild grounds, a cluster of cottages for relaxation and rest, a delight of cleverly considered interiors flowing with luxury, all set in amongst a soundscape of tranquility that is quite simply hard to find anywhere else. We have now visited three times, in three different ways. The first time we visited for the day, touring the grounds with our mouths wide open. The second time we stayed in a cottage for a week, embalmed in luxury, hosted with clotted cream teas, dramatic coastal walks and deep relaxation. The third time we brought 100 friends and family, staying for a long weekend. We got married in the church, we fine dined & danced in summer sunshine, we watched fireworks over the hills, and drank until merry. We BBQ'd in the stableyard, we treasure-hunted through the grounds, played cricket on the lawns, we walked along the beaches and we played games late into the night. Leaving was desperately tough for everyone. In its team, especially the Fortescue family, Sima, Grace and Louise, you will find people who lovingly share with you what they are privileged to enjoy on a daily basis, and for whom your experience matters deeply. My wife and I eventually hit upon what Boconnoc is. It is precisely what you want it to be. An opportunity to create your own stories, whatever they might be, in a setting that warmly returns the love and care that you will inevitably have for it. We'll return again and again."
T & L
Suppliers you may be interested in...
Services
Specifics
About
Style
Additional
Sustainability
Testimonials
Contact