Useful information
What do prices start from?
Weddings start from £1,795
Works Abroad
We have experience doing events outside the UK.
Services
Photographer
Specific Details
Portraits
Fashion
Reportage
Female
About the company
As a wedding and lifestyle photographer, Chloë is known for her warmth – both in person and in her photographs. She delivers fresh and expressive imagery; impeccably composed, and delivered in her signature soft, contemporary palette. Chloë harnesses a remarkable ability to capture character with ease, as she moves and works seamlessly within a wide range of environments. Chloë's experience is unique and world-class, taking her across the globe from Mumbai to Mykonos. Studying Art Direction for five years at the distinguished Central Saint Martins allowed her to establish an impressive technical background. She works closely with leading brands and event planners, including Jo Malone London, Soho House and Lillingston, capturing luxury events at locations including Kensington Palace, The Ritz, Soho Farmhouse and Heckfield Place.
Style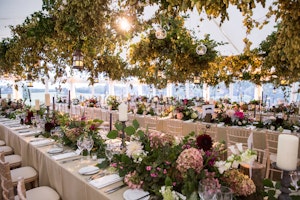 Natural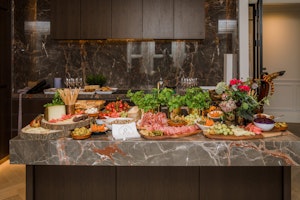 Informal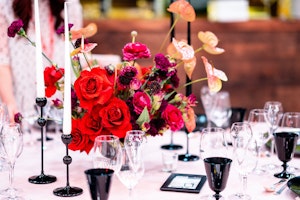 Modern
Additional Information
Are you happy to stay late?
Do you do a site visit to venue?
Do you do bridal preperation shots?
Do you have an assistant photographer?
Do you provide albums?
Do you provide an engagement shoot?
Do you provide an online gallery?
Do you provide digital editing?
Do you provide pre-party/wedding consultation?
Do you provide prints?
Do you have public liability insurance?
When was the company started?
2016
Are you VAT registered?
No
Sustainability
I feel so lucky to be a brand ambassador for Hurr (www.hurrcollective.com), the UK's first peer-to-peer wardrobe rental platform. With thousands of designer dresses to choose from, including cult brands such as Ganni, Rixo and Ghost to name a few, renting a dazzling outfit for your next big event is a much more sustainable choice than buying a new one. I am constantly recommending my Brides consider renting their evening wedding dress if they're planning on doing an outfit change, and it's perfect for bridesmaids dresses too. Hurr allows me to seamlessly blend into any event and keeps dressing up for weddings or parties fun and exciting!
FAQ's
My degree! I studied Art Direction and Fashion Photography at Central Saint Martins, and what I learnt there informs my work everyday. It's not only given me a meticulous eye for detail - but has totally transformed how I approach an event. For me, it's about telling a story and incorporating all the details which make each event unique - from the location to the little handmade gestures which often go unnoticed.
A beautiful wedding on the beach in Mykonos with Lillingston Parties. The bride wore a dazzling wedding dress from Browns Bridal. The ceremony was perfectly timed for sunset, the light was magical! The evening followed with an array of heartfelt speeches, a piano recital from the brides bother, written especially for the wedding, and dancing until sunrise!
Behind every great event is a clear vision and careful planning! I've been lucky enough to shoot in some magnificent venues from The Barbican Conservatory to The Ritz, and I've noticed how the right location sets the tone for the evening. Everything else falls into place!
David Attenborough - the greatest English treasure of them all! Princess Diana - an Icon. Olivia Coleman - for her hilarious wit and humour. Vivienne Westwood - an inspiring sustainable warrior. Eddie Redmayne - English heartthrob!
Testimonials
"An unquestionably talented photographer with a keen eye for detail, the ever-calm and always-smiling Chloë has only ever delivered picture-perfect timeless images. Always capturing the best of every event and the magic moments that could have otherwise been missed, Chloë's approach is one of subtlety and discretion coupled with pure professionalism."
Simon Clark - Director of Lillingston
"We are beyond delighted that we chose Chloë for our engagement and wedding photography!! She had a meticulous attention to detail in the run up to both of these occasions which enabled us to feel super calm on the day. She has real ability to be directive yet manages to put people at ease and we adored all the candid shots she captured. I must have looked at the online wedding photo album she created for us about 150 times by now!"
Amy & Juan
"Chloë really catches the moment in both detail and as a whole, and always interacts seamlessly with our guests. She's a brilliant photographer with artistic flair combined with professionalism and reliable discipline."
Gerard Versteegh
"These look absolutely amazing!!! Just so beautiful. Thank you so much. They are really wonderful and we honestly can't thank you enough for capturing our day in the best way."
R&S's Wedding
" I think this is the most exciting email we'll receive all year! The photos are absolutely amazing, there are just so many good ones. You have captured the day perfectly. Holly is glued to the computer screen looking through them on repeat. We are so incredibly pleased with them and can't wait to get them up around our home and show the family. "
Holly & Toby
"These look absolutely amazing!!! Just so beautiful. Thank you so much. They are really wonderful and we honestly can't thank you enough for capturing our day in the best way. I'll definitely be recommending you to friends who are getting married."
Ruth & Pete