Useful information
Works Abroad
We have experience doing events outside the UK.
Services
Music
Specific Details
Festival
Immersive
Artists
Roaming Performers
Band
Disco / House
Electric
Rock / Pop
DJ
Lighting
Sound
Light Show
Installation
About the company
"The ultimate show everyone is talking about!"
CHROMATIC are seriously stylish party starters, setting dancefloors alight all over the UK and internationally
They mind-blowingly bridge the gap between a live band and DJ set performing a high octane show of mashups/medleys weaving through over 80 top chart and classic floor fillers
Whatever the scale of your event, CHROMATIC gives the biggest performance ensuring your party goes out with a bang! If your night inevitably has to end, why not do it in style?
Style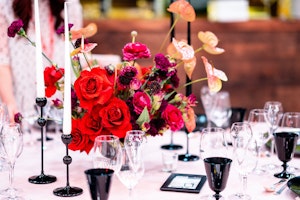 Modern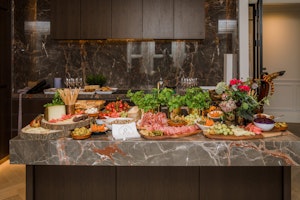 Informal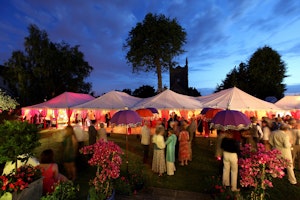 Bohemian
Additional Information
Are you DBS checked?
Do you do bespoke song requests?
Do you have an in-house PA system?
Do you have in-house lighting?
Do you provide an onsite sound technician?
Do you provide artist management?
Do you provide pyrotechnics?
Do you assist with council regulations for sound?
Do you have in-house sound?
Do you offer any other pyrotechnics?
Do you offer bespoke music coordination?
Do you provide an onsite lighting technician?
Do you provide lasers?
Do you provide lighting equipment?
Do you provide sound equipment?
Do you have public liability insurance?
When was the company started?
2014
Are you VAT registered?
No
Sustainability
We strive to be paperless in our correspondence including electronic booking forms, invoices, contracts etc
FAQ's
If your night inevitably has to end, why not do it in style? We provide the biggest scale performance whatever scale your event to ensure it goes out with a bang!
A mind-blowing bridge between a live band and DJ set, performing a high octane show of mashups and medleys weaving through the decades from 80's and 90's chart-toppers to current club floor fillers. We provide a unique show with synchronised lighting and visuals and eye-catching stage-ware guaranteed to engage with guests and ensure that everybody has a great time. We are all here to party so let's do this! We always bridge the gap between the stage and the dance floor (sometimes literally), making the show interactive where possible - we want you to have as much fun as we do.
We have always been friends first which we believe shines through our service and performance. Our unchanged line up a testament to our friendship, musicianship and business partnership. We all met through music, running jam nights and playing in various bands til we came together with a shared passion to create something different and creatively redefine how live entertainment is presented.
By design, the medleys and mashups mean the show can cover a wider range of songs, styles and eras giving you a lot of bang for your buck. Taking you on a journey through the charts and decades you'll hear everything from disco to drum and bass, rap to rock, funk to samba and so much more - all with our own modern twist. With so many genres and rhythms, there is always something for everyone to enjoy and so many shapes to throw and moves to pull! We have certainly seen some sights - breakdancing, dance offs, backflips, congas, human pyramids to name a few! As well as all the moving and shaking, everyone loves a good sing-along. We've made sure all the biggest, air grabbing, soaring choruses are in there. Guaranteed at every Chromatic show will be "Ohhh" moments rippling across the dancefloor as people react to songs weaving in and out of each other, their minds blowing as a classic hit is seamlessly mashed up with another classic!
Get in contact today at www.chromatic-band.co.uk! Our experience and professional approach make our booking process straight forward, allowing clients to manage their event preparations with ease: 1. Initial contact - via website, email or telephone! Please detail your event date and location where possible. 2. Booking form - we then send you our online booking form to obtain all details regarding your event and allow you to tailor your quote based on our various packages 3. E-Contract and desposit - we then send you an electronic contract to secure the booking and request 20% deposit to be paid by bank transfer 4. Final catch up - we are of course on hand for any support up to and throughout the event but we will always get be in touch to check over all final details ahead of your event and make sure you are happy with everything so far! 5. Final balance - this is due anytime up to the day of performance and as before payable by bank transfer 6. PARTY!
We have been very lucky to travel all over the UK and Internationally including some fantastic locations in France, Spain, Italy, Sweden, Norway, Denmark, Romania, Portugal. We have partied with some highly acclaimed clients across the country and in Europe including Playstation, EE, Herbalife, Shell, Barclays, Nandos, Toshiba, AIG, Deloitte, HSBC and many more!
Testimonials
"Chromatic were an amazing band for our wedding! They stood out to us from other wedding bands because they mixed so many tracks into medleys and we liked the festival type feeling of this. They were really helpful with many other requests we had aswell for our big day and even mixed a unique first wedding dance track for us. They were always helpful and communicative over email and phone. We also feel they offer great value for money by offering the DJ style playlist that continues after the band have finished their sets. They had the whole crowd dancing on our wedding night and our guests loved them. We would highly recommend them!
Olivia Mellodey
"Chromatic were absolutely fantastic- the dance floor was completely packed from start to finish and all our guests commented on how amazing they were. The communication and professionalism was great from the moment we first contacted them. We could not recommend this band more highly 😃 Thank you so much for helping to make our event so special!""
Vicki Green
"If you're looking for a band who will keep your guests on the dance floor all night then look no further! As soon as I found them online I knew they were exactly what we were after - the way they mix every song into the next was something we hadn't found anywhere else and was so unique! They were even better than I could have imagined - We had the time of our lives and I know for a fact without them the party would not have been anywhere near as good! The confetti canons were also such a great touch - felt they really added to the party! Thank you so much Chromatic - you are UNBELIEVABLE!!!"
Holly Bland
"Massive thanks for performing the ultimate live show that everyone is talking about. You were off the chart and then some. Chromatic were even better and went beyond my high expectations set by the promo videos! Complete professionals and highly recommended to anyone who wants current chart band with class and edge."
Angela Chouhaib
"Wow... What a truly fantastic band you are! We are so very very pleased you were able to play for us at our event You made everything completely hassle free and ourselves plus our guests were amazed by you. We would love to enjoy your company/talent again some day!! Extremely honoured.. thank you so so much and we wish you all the best for the future and upcoming events. We will hopefully meet again!"
Ryan Coulstock