Useful information
What do prices start from?
£1k-£10k
Works Abroad
We have experience doing events outside the UK.
Services
Drink
Specific Details
Cocktails
Bar Hire
Bartenders
Staff
Soft Drinks
Corporate
Pop Up
Fine Dining
Caterer
Restaurant
Bar
Set Design
Bespoke
About the company
Delicious drinks, creative solutions, tasty bites and lots of magical smoke will ensure a true smile on the faces of your guests or clients as they take home an amazing memory.
Are you looking for something professional, modern, unique, tasty and luxurious (oh, and maybe a little bit alcoholic!) for your next event? If you want the best team and service we are the company for you. You may have just come across the perfect solution... With a huge selection of services and products we can provide the missing bit for your event.
Organic fruits, gluten free, fresh and high quality ingredients. Our chefs and mixologists know the better ingredients you use the better product you get. Luckily we don't just love coconut, avocado, ginger and many more fruits, herbs and spices, but we know how to use these healthy and delicious ingredients as well!
Style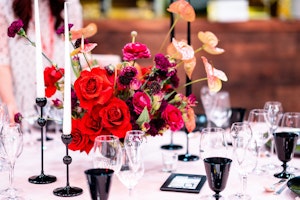 Modern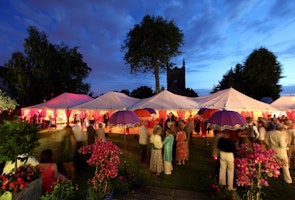 Bohemian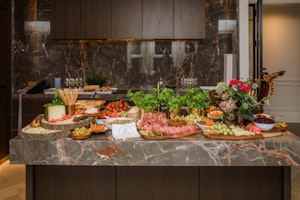 Informal
Additional Information
Do you do offer a tasting?
Do you provide delivery, set up & breakdown?
Do you provide glassware?
Do you provide waiting staff?
Can you cater in a marquee?
Can you source alcohol?
Do you have in-house furniture for hire?
Do you have in-house tableware for hire?
Do you offer a tasting?
Do you offer bespoke menu options?
Do you provide bartending?
Do you have public liability insurance?
When was the company started?
2017
Are you VAT registered?
No
Sustainability
We do not use single use of plastics. We work with environmentally friendly brands, and organic products. We help our clients as well to find the best (Eco) solution.
It is very important to us to leave the world in a better place than we found it, and we all have a brighter and more fun future!
Testimonials
"Efficient, professional, creative and friendly service. Peter worked to stretch out our budget to make the most of what we could offer and made our halloween party just that much more fun! 10/10 would recommend and I will definitely be calling them again."
Patricia Davis
"Great company! Peter and his team went above and beyond to provide an impeccable service, ensuring we had a memorable event. Recommended to friends already & will definitely use his services again."
Lauren Kraku
"Great service, accommodated us on short notice. Super easy to deal with, made planning a party very easy. Staff on the night were friendly and efficient. Will deffo book again, thank you Peter and team!"
Hannah Reilly
"I could not recommend cocktail chemistry enough. Communication was excellent from start to finish and although I took a little bit of a leap of faith, not having tried their cocktails before, i was reassured by Peter's availability, timely responses and extreme flexibility to adapt to the needs of his client. On the night the service was flawless, our mixologist was fun on top of being efficient and he truly made our party. I struggled to get the guests to eat as they were all mesmerised by the cocktails... They were so interesting!!! My new favourite is the Popcorn Martini, followed by the Lychee, Pomegranate and Redcurrant Cooler but i got raving reviews about the other 3 i had chosen too. will definitely use them again."
Valeria Pensabene
"I would highly recommend Coctail Chemistry. Peter was always helpful and re-assuring pre the event. He supplied a fantastic barman crammed Florin who was a big hit with my guests. I would say without hesitation - use this Company for your event. You won't be disappointed 😊👍"
Marcelle Casingena
"Peter and his team were absolutely amazing regarding communication, logistics and short notice solutions. Big, big thank you! The Green Gin Garden is my ultimate favourite cocktail YUM! "
Renata Smith
"Very good food and drinks provided, and we were really pleased with the services as well. Won't hesitate to recommend Cocktail Chemistry to anyone looking for quality event catering and value for great value for money!"
Shelley Lifang Li
"Chemistry cocktails (Peter) were absolutely amazing! They know how to please everyone and their creative cocktails made our guests happy and... merry! Peter always takes extra care and they go an extra mile to go everything smoothly. We had an engagement party for 30-35 people and I think over half of the guests asked for Peter's business card as they fell in love with his cocktails, manners and personable customer care & passion! Absolutely brilliant, a must have, if you want to organise a Never Forget Party!"
Catalin Leonard Poppa
"We used Cocktail Chemistry for my wife's 40th birthday party. From the initial email exchange to the actual party, everything was professionally handled and all requests or questions were promptly dealt with. A bespoke menu was created for regular cocktails, molecular edible cocktails and shot cocktails and all of these were made using high quality ingredients. Peter liaised directly with the venue ahead of time to ensure there would be no issues on the day and he and his team arrived early to set everything up. I didn't need to worry about anything on the night. Our guests were both entertained and educated by Peter on the molecular edibles and the service for the regular cocktails was very efficient. We underestimated the number of shot cocktails we would need but Peter was prepared with back up alcohol and ingredients to ensure they continued to flow through the night. I would have no hesitation in recommending Cocktail Chemistry for any event. The drinks and service were both excellent and they definitely added the the enjoyment at our party"
Suneel Hargunani
"I would 100% use cocktail chemistry again . The cocktail bar man was fantastic and made our party. The company was great and supported us to the lead up of our party with answering all the questions and support. Thanks again , we will be back !!!"
Michelle Hurdle