Filth Florist
London
Services
Florist
Specific Details
Foam Free
Ceiling Installation
Bridal
Christmas
About the company
Filth Florist is a contemporary flower studio run by Rosy in South London (but working across the UK). With a strong emphasis on dramatic form, design and colour, Filth produces highly sculptural and innovative work. Filth is founded on a strong belief that floristry should be reimagined as another art form and Rosy enjoys working with clients to produce original and unexpected floral design.
Rosy aims to build a strong, creative relationship with clients and to work alongside them, transforming their ideas and inspiration into floral sculptures. You can expect an enormous amount of care and thought when curating your event, along with striking results for any venue or setting for events of any size.
Filth emphasises art and theatricality in a new and exciting form of floristry, with bold blooms, high-impact colour, and floral theatrics. This is floristry for the new age.
Style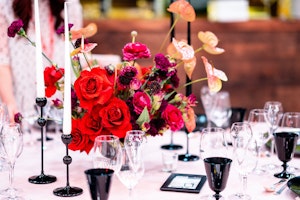 Modern
Urban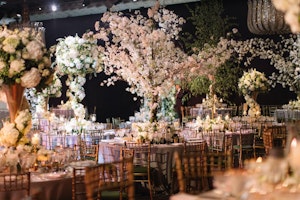 Whimsical
Additional Information
Do you do a party/wedding consultation?
Do you do a site visit?
Do you provide delivery, set up & breakdown?
Do you provide floral aisles?
Do you provide table centrepieces?
Do you provide confetti?
Do you have public liability insurance?
When was the company started?
2021
Are you VAT registered?
No
Sustainability
Filth is a foam-free flower studio - all floral mechanics are sustainable and recyclable. Where possible and seasonal Filth works with British suppliers, supporting small businesses. Any flowers after the event will be donated to places where they will be loved and admired.
FAQ's
Be clear about your budget and give any inspiration possible! Even very niche references will spark the florist's imagination! Also don't forget to tell your florist any flowers you love/absolutely hate! Also, consider whether you want to keep the flowers after the event.
Absolutely anything you can imagine! From intimate weddings, to brand activation events, to special dinner parties, Filth can provide imaginative and original floral design. In fact, the more adventurous your ideas and inspiration - the better!
Suppliers you may be interested in...
Services
Specifics
About
Style
Additional
Sustainability
FAQs
Contact