Services
Catering
Specific Details
Pop Up
Gluten Free
Corporate
Caterer
Vegan
About the company
We create Grazing Tables, Boxes and Platters for all events and occasions. The boxes and platters are an ideal option for those that may not want to share food, or are happy to share in smaller groups. They are proving very popular for gifting, remote meetings and events.
The Graze Boxes can cater from 1-4 people and make a delicious gift for those working remotely, or as a gift for team members or special customers. There is also the option to add bespoke branding to the boxes to give that extra special touch. The platters then cater for 6+ people with various sweet and savoury options to choose from allowing you to mix and match your graze.
We are able to deliver to individual locations providing catering for remote customers, events and meetings. All graze options are bespoke so we can cater for any allergies or dietary requirements.
Style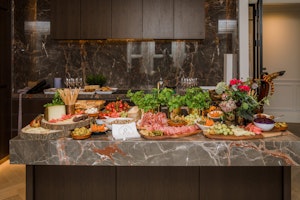 Informal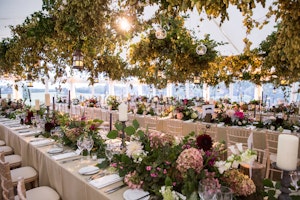 Natural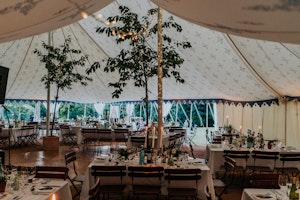 Rustic
Additional Information
Can you source alcohol?
Do you offer bespoke menu options?
Do you have public liability insurance?
When was the company started?
2019
Are you VAT registered?
No
Sustainability
We offer bamboo plates and cutlery if required for events. Our boxes are made from recycled material. We limit plastic used. Any plastic that is used is recycled and bio degradable.
FAQ's
At Graze Life we are all about socialising and bringing people together. Even with the current restrictions we will always find a way to bring people together ensuring everyone can relax, feel safe and enjoy themselves... even if it is virtually!
The answer is no one!.... If you like to eat then we have a Graze for you.
Testimonials
"I loved your service. It was absolutely amazing, the food was immense! Amazing Vegan options. Michelle is hilarious and so much fun. She was on time. Overall everything was amazing and the food was unreal. Cannot wait for our next Graze!"
Malin Andersson
"Cannot recommend Graze Life enough. From start to finish the service, quality and mainly the yummy food brought an extra sparkle to my baby shower that everyone loved. It got people interacting and chatting and I much preferred this than a formal sit down meal where guests hardly get to mingle. Thank you Graze Life for help making my special day perfect"
Lady Nadia Essex
"I ordered a graze platter for my parent's wedding anniversary gathering. From placing the order to receiving the platter, it was so easy and Michelle was able to accommodate the platter being both gluten and nut free!! The result was amazing, a great selection and perfectly presented. Would definitely recommend!"
Bev Harrison
"Michelle's platters are absolutely fantastic and were the star of our "fake" wedding lunch celebration. We had a Traditional and a Dessert platter but I would recommend talking to Michelle about what you would like as she has so many wonderful ideas. Can't wait for our next excuse to have one!"
Charlie Charrington
"I purchased the traditional graze box for my Anniversary as a treat for my partner, which was very well recieved! Everything tasted amazing and presentation was lovely. Michelle was super friendly and so easy to communicate with, she was happy to answer any questions or queries I had also. Would highly reccomend :-)"
Chloe Thake
"We were lucky enough to get a traditional graze box pretty early on in lockdown when there was a special offer! The presentation was amazing, the produce was delicious and so fresh and we devoured the whole box in a couple of days! It was sooooo yummy and a lovely treat. Michelle's service is fab - constantly in contact with us with updates. It was so good that we then ordered the Easter brownie box (equally as yummy) and we most recently ordered a box for a birthday treat for some family! They loved it too! Will 100% order again.... and again.... and again. Xxx"
Kimberley