Mark Pickthall Photography
Bruton
Useful information
What do prices start from?
£600
What is your day rate?
£600 - £1400 part or a full day
Works Abroad
We have experience doing events outside the UK.
Services
Photographer
Specific Details
Drone
Male
Reportage
Portraits
Female
About the company
At the heart of my love for photography is event work. The excitement of wedding preparations both before and how the day unfolds or one of the main stages at Glastonbury to Party and corporate events it is about the joy of being with people and how to capture the moment and how to command the stage to capture the big image. Every project is the most important one.
Style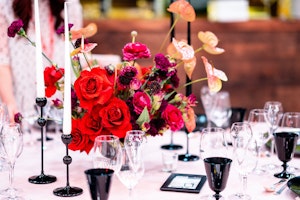 Modern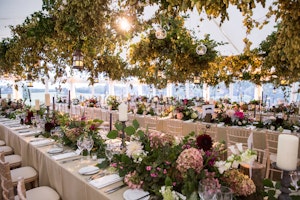 Natural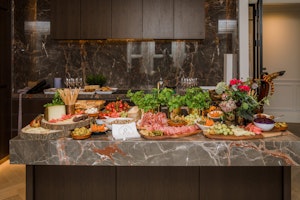 Informal
Additional Information
Are you happy to stay late?
Do you do bridal preperation shots?
Do you have an assistant photographer?
Do you provide albums?
Do you provide an engagement shoot?
Do you provide an online gallery?
Do you provide digital editing?
Do you provide pre-party/wedding consultation?
Do you provide prints?
Do you do a site visit to venue?
Do you have public liability insurance?
When was the company started?
2019
Are you VAT registered?
No
FAQ's
Connecting with clients and planners/suppliers and then realising the event through planning, expertise and having fun in the process.
It's to look with fresh eyes at every moment. To be able to read the situation and be in the right place. To make it my business to know what is going on and capture the event through reportage. In black and white or colour. Having said that if you have a formal idea then let's do that and if you want me to command a room and get 400 people to do as I want then I will.
This is close to my heart. Occasionally I will set an image up if I think it's worth refining but mainly the best compliment is around not being intrusive. In my onion and natural candid moments are the ones that are most treasured.
I shoot with two camera bodies the whole time and always have a third to hand. The Canon 5R is a mirrorless body so I can shoot completely silently for those moments when absolute silence is necessary. I can always bring location flash equipment for pop up studio ideas and can capture difficult lighting challenges like pyrotechnics. Lenses well all the top glass you'd expect
I'm a qualified drone pilot so if you have an idea that requires being in air then just ask.
Working dawn to dusk, the full day event from Bridal preparations to first dance or maybe final dance!
Testimonials
"Right from the moment I spoke to him on the phone, I knew he was right. Mark made me feel relaxed, and he was excited and full of creative and enticing ideas immediately. On the day of our wedding, he came to take photos whilst my sisters and I were getting ready. Having met him only once before to arrange, I knew already that it would be alright, as he was so friendly and put me at ease. It shows in the pictures, with some beautifully timed and observed shots. During the ceremony and the reception, Mark blended in and took the most incredible candid images of the guests, of their kids playing, of us, formally, and interacting with our loved ones. My husband and I are not used to having our photos taken at all, but again, Mark coaxed the most gorgeous formal shots out of the two of us; much to our surprise, we were laughing and relaxed throughout. Most importantly that shines through; we look like our (best!) selves in the pictures! So many people commented what a lovely man he is; he melted into the background when needed, and was so warm and approachable to fit in as one of the guests, as the situation required. Since then, I've continued to be impressed, both by him as a person, and by his constant creative energy; Mark always seems to have a new project to explore with enthusiasm and artistry. His photography is a gorgeous mix of formal, though never stiff; amazing candid observations that capture personalities and movement, without the subject noticing; incredible use of colour and shadow to create the most arresting images. Since then, I've passed on his details as often as I can; he has kindly made us a beautiful video of the wedding venue and surrounding area for our anniversary (when we couldn't visit because of lockdown in this weird year), and I feel so lucky that I call him a friend now."
Kat & Ezra
Suppliers you may be interested in...
Useful
Services
Specifics
About
Style
Additional
FAQs
Testimonials
Contact