Services
Drink
Specific Details
Bar Hire
Cocktails
Spirits
Soft Drinks
About the company
In 1485 an ancient hall house was built in Suffolk and in it, a malt house has been distilling for purification and of course for pleasure, ever since. Fast-forward over 500 years and we at Gyffordes Distillers have created the smoothest possible gin using the botanicals that grow wild in the surrounding grounds and meadows as inspiration.
The borage starflower is our primary botanical offering a cucumber freshness as well as our stunning blue hue, that when combined with aloe, elder, ginger, coriander seed, sweet orange and orris root gives Moatwood 1485 its unique flavour and unparalleled smoothness.
As well as offering our exquisite blue bottles filled with exceptionally smooth, refreshing gin, we also have a blooming-marvellous bar that we can create stunning cocktails from, or simply provide you with a classic, delicious Moatwood 1485 gin and tonic.
Style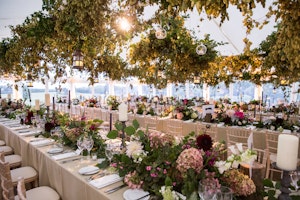 Natural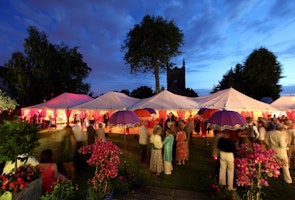 Bohemian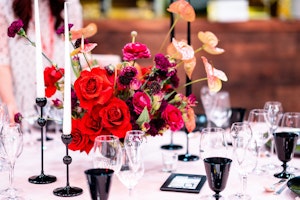 Modern
Additional Information
Do you do offer a tasting?
Do you provide delivery, set up & breakdown?
Do you provide waiting staff?
Do you provide glassware?
Do you have public liability insurance?
When was the company started?
2019
Are you VAT registered?
Sustainability
We are seriously focused on sustainability at Moatwood 1485 as the surrounding countryside and environment is key to our story and of course, our botanicals' growth. Our glass bottles are coated in a blue film instead of being made from blue glass, as this means that we are universally recyclable with white glass. Bees enable our botanicals to grow throughout our meadows, so we have bees on site, in order that the botanicals that inspired the gin can continue to grow in abundance, and we in turn can keep the bees busy with lots of healthy, organic pollen. We are fully-British and this means that we have tried to limit our carbon footprint through sourcing everything in Britain, and locally in East Anglia where possible.
FAQ's
We had our beautiful blossoming botanical bar at a luxury glamping site at Glastonbury, and serving g&ts, looking over the greatest festival in the world, surrounded by beautiful rolling countryside and glorious guests, we could not have been happier.
British botanical abundance
Our unparalleled smoothness