Options Greathire Ltd
Feltham
Useful information
What do prices start from?
£200
Works Abroad
We have experience doing events outside the UK.
Services
Furniture
Specific Details
Glassware
Cutlery
Crockery
Chairs & Tables
Chill-out Furniture
About the company
Options Greathire supply fabulous furniture and beautiful tableware for hire throughout London and the UK. We also hire a full range of catering equipment. Whether you're looking to hire tableware and furniture for an dinner for several hundred or furniture for an intimate party we've got your back! Options Greathire is known for the quality of our products and the professionalism of our delivery team. Many of our clients are London's most prestigious hotels, event and wedding planners and caterers. We have a range of bars, sofas, tables, accessories, chinaware, cutlery, professional kitchen equipment and linen for hire. We have an amazing showroom where we'd be delighted to receive you so you can check out our offering! Our friendly team are always on hand to support your event and to ensure it goes beyond your expectations. We can't wait to hear from you!
Style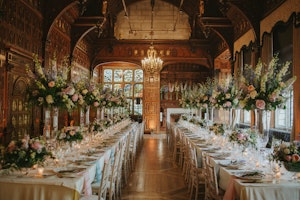 Formal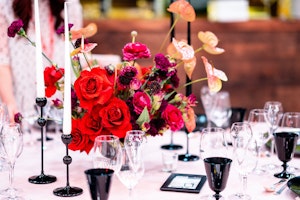 Modern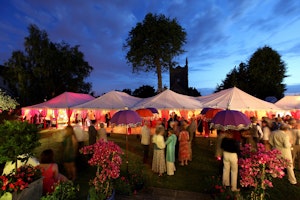 Bohemian
Additional Information
Do you offer a styling service?
Do you provide delivery and collection?
Do you provide set-up and breakdown?
Do you provide washing up?
Do you have public liability insurance?
When was the company started?
2005
Are you VAT registered?
Sustainability
Options Greathire understands that it is essential we play a leading role in recognising the impact that our business activities have on our people, the local area and the environment. We are committed to constantly reviewing our processes to strive towards doing all we can to:
Reduce our carbon footprint
Improve our HR Policies including a commitment to pay all our employees the London Living Wage
Participating in fairtrade
Charitable giving
Volunteering in the community
Corporate policies that benefit the environment
Socially and environmentally conscious investments
To this end, Options Greathire is committed to taking steps to:
Monitor and reduce our water consumption
Invest in up-to-date water recycling consumption
Reduce & minimise our reliance on landfill
Recycle waste wherever possible
Donate end of life products to charities and social enterprises
Maintain & repair all products wherever feasible
Purchase from suppliers committed to the same corporate values as ourselves
Conserve energy
Reduce our emissions through optimising our transport planning, investment in low emission vehicles
A full corporate responsibility statement is available on our website https://www.options-greathire.co.uk/corporate-responsability
Testimonials
"FOOD SHOW HAVE BEEN WORKING WITH OPTIONS GB FOR MORE THAN 5 YEARS, WE ARE DELIGHTED THIS GROUP NOW ALSO INCLUDES GREATHIRE MAKING IT A ONE STOP SHOP. BERNARD, LOUISE AND THE TEAM ARE ALWAYS ON HAND TO HELP GUIDE, MAKE SUGGESTIONS AND TACKLE THE LOGISTICS WHETHER THE EVENT IS IN LONDON OR ABROAD. THE EQUIPMENT IS ALWAYS IN PRISTINE CONDITION AND DELIVERED BY THE SMARTEST TEAM. IN AN EVER CHANGING INDUSTRY WHERE TRENDS, PREFERENCES AND PRACTICALITY ALL NEED TO BE TAKEN INTO CONSIDERATION OPTIONS GREATHIRE HAVE A VAST RANGE TO APPEASE ALL TASTES FROM FABULOUS FURNITURE TO MOST NOTABLY THEIR NEWLY UPDATED TABLEWARE RANGE."
Jay Burgesson-Carter - Food Show
"IT'S ALWAYS A PLEASURE WORKING WITH OPTIONS GREATHIRE - FROM THE FAMILIAR VOICES ON THE PHONE, TO THE WONDERFUL CREW I SEE DELIVERING OR COLLECTING ON A JOB. EVERYONE IS ALWAYS SO HELPFUL AT EVERY STAGE OF THE PROCESS AND THE PRODUCT YOU HAVE IS AMAZING. OUR MOST RECENT COLLABORATION WAS A HUGE SUCCESS. THE BARS, LOUNGE FURNITURE AND GLASSWARE WERE STUNNING AND ADDED THAT EXTRA SPECIAL TOUCH TO OUR EVENT – ESPECIALLY THE NEW GIN BALLOON GLASSES! WE'RE LOOKING FORWARD TO WORKING WITH THE TEAM AGAIN AND CAN'T WAIT TO USE ALL OF THE NEW PRODUCTS! YOU GUYS ARE AMAZING!"
Anna Peterson - Alison Price
Suppliers you may be interested in...
Useful
Services
Specifics
About
Style
Additional
Sustainability
Testimonials
Contact