Richard Greenly Photography
Hungerford
Useful information
Works Abroad
We have experience doing events outside the UK.
Services
Photographer
Specific Details
Portraits
Male
Female
Reportage
About the company
Richard Greenly Photography Ltd is a family run photographic business based in Hungerford in Berkshire and operate all over the UK.
We have enormous experience at covering functions of all sizes, such as weddings, dances, polo tournalments and state visits.
No function is too small or too big. We have the experience to advise hosts and hostesses on all things photographic and we can produce experienced photographers and film crews.
We will provide you with a stunning and fun record of your day and our experience allows us to achieve this with the minimum of fuss, hassle and delay.
Style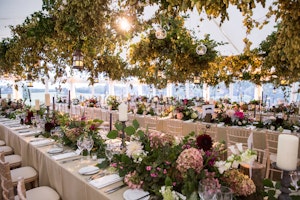 Natural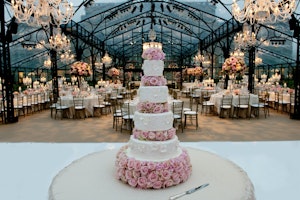 Traditional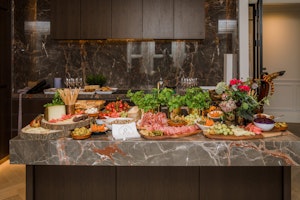 Informal
Additional Information
Are you happy to stay late?
Do you do bridal preperation shots?
Do you have an assistant photographer?
Do you provide albums?
Do you provide an online gallery?
Do you provide an engagement shoot?
Do you provide digital editing?
Do you provide prints?
Do you have public liability insurance?
When was the company started?
1981
Are you VAT registered?
FAQ's
A 3 day wedding in Germany for 350+ Guests, spread across 4 different venues, covered by one photographer. The scale of the event coupled with the fact that the client didn't want a second photographer meant that we had to plan everything very meticulously to ensure we could still deliver the best possible results. Added to this we also had to provide a selection of processed photographs to the local media halfway through the event. The whole experience was incredible but the most rewarding feeling, as always, was the sense of achievement in providing exactly what we had planned to at the end of a very busy 3 days.
However informal you think you want your photo coverage to be, make sure that there is a clear plan and time allocated for taking photos of the bride, bride and groom and any group photos you may want. This will minimise the amount of time that the photography take out of your day.
Timeless, Professional, Discrete
We are very lucky to have had the opportunity to work for several Royal Families and many other VIPs.
With well over 1500 weddings under our belts and a similar number of events we have a huge wealth of experience that allows us to get it right every time, whilst hopefully making your day run even more smoothly than you had planned. Our main goal is always to exceed your expectations; and to do so in the most professional and discrete manner possible. We always layout a detailed plan with our clients well in advance of the event. On the day itself we arrive dressed to blend in and after the event we provide a taster set of images online within the first week and then the full set of images by the end of the second week (this can take a little longer during peak times, however we do also offer an express service as an optional extra).
Suppliers you may be interested in...
Useful
Services
Specifics
About
Style
Additional
FAQs
Contact