savōr
London
Useful information
What do prices start from?
9.50
Services
Drink Brands
Specific Details
Wine
About the company
All savōr wines have been sourced and produced with ethical, vegan practices in the wine capitals of the Old World: France, Italy and Spain.
Each bottle's label artwork was inspired by the origin of the respective wine which displays beautifully at events. Additionally, each bottle has an illustrated hand drawn sketch of one natural element to allude to our commitment to give back to the environment by planting one tree for every bottle sold and committing to vegan-produced wine.
Our wines have each been carefully curated based on their unique palette and versatility for any occasion or audience. You'll taste the process on your palate - light and refreshing, crisp and zesty, bold and smooth.
Style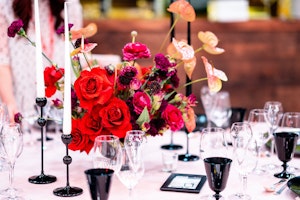 Modern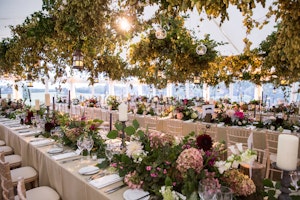 Natural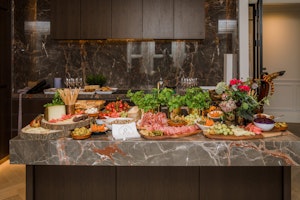 Informal
Additional Information
Do you do offer a tasting?
Do you provide delivery, set up & breakdown?
When was the company started?
2021
Are you VAT registered?
No
Sustainability
We plant one tree for every bottle sold and only source vegan wines.
FAQ's
We think our labels and brand really stand out in a crowd! We've designed them to add to an event as more of a piece of art which can display beautifully. In addition, for every bottle sold we plant a tree which we think is a great way to feel good about having a glass or two!
It really depends on the occasion and season! We chose 3 distinct wines to have versatility but maintain high quality and exclusivity. After 80+ tastings, we finally landed on our wines and truly feel they're all excellent and unique. Natasha's personal favourite is the white since she's not usually a white wine drinker but this one converted her. Sophie's favourite is the rosé for it's refreshing and light palette. With colder months coming up though, the red will definitely be making its way out for our dinner parties.
Testimonials
"As someone who loves the Puglia region this full-bodied oaky red transported me to beautiful Italy. Great for any time of year but especially in the winter when you'd rather be in Italy that dreary London."
Alexia
"When I saw the cute label on this rosé I couldn't resist ordering a case for my BBQ in the garden, but when it arrived and I realized how incredible it tasted and how pale the color was I was completely sold on savor!"
Alessia
"I recently served Savor rose at my birthday and it was a great success!"
Alex
Suppliers you may be interested in...
Useful
Services
Specifics
About
Style
Additional
Sustainability
FAQs
Testimonials
Contact