Useful information
What do prices start from?
Parties from £795 Weddings from £2,750 (including professionally designed, bespoke, luxury Queensberry album)
Works Abroad
We have experience doing events outside the UK.
Services
Photographer
Specific Details
Portraits
Female
About the company
Serena Bolton Photography offers the discerning client the best photography and personalised, bespoke service.
Your wedding or party is unique, and your photography should be too. When selecting your photographer, it is not only important to select a photographer whose work you love but someone that you are comfortable with, as they will be with you for the whole event, capturing your story.
To date, Serena has photographed some amazing weddings and celebrations around the world and worked closely with the finest International event organisers. She also enjoys multiple commissions from high profile private clients who not only value her expertise but importantly, her discretion, trust and confidentiality. Large or intimate, lavish or understated...whatever the occasion...Serena will ensure that your personality, your style and your celebration are captured in natural, beautiful and timeless photographs, albums and art for you to treasure and enjoy forever.
If you are getting married or planning a celebration, perhaps a child's 21st, a 50th Birthday or a special anniversary we would love to hear from you.
Style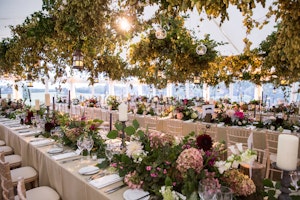 Natural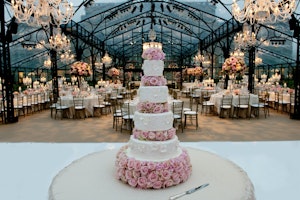 Traditional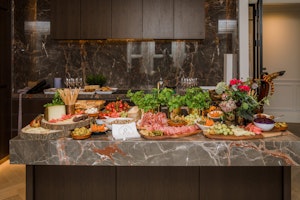 Informal
Additional Information
Are you happy to stay late?
Do you do bridal preperation shots?
Do you provide albums?
Do you provide an engagement shoot?
Do you provide an online gallery?
Do you provide digital editing?
Do you provide pre-party/wedding consultation?
Do you provide prints?
Do you have an onsite assistant?
Do you have public liability insurance?
When was the company started?
2005
Are you VAT registered?
No
FAQ's
As a small team, SBP is able to give complete focus and personal attention to your event and the ultimate in client service. Serena's professional but friendly nature and fun, sociable personality makes it easy to invite her into your world. She has a natural ability to put people at their ease and an unobtrusive presence. Her strengths are her empathy, her artistic eye, her discretion and her experience. She will capture the story of your wedding or event with classical, natural, elegant and spontaneous photos, giving you memories that you will enjoy forever. SBP also creates beautiful, bespoke, professionally designed albums to help you enjoy memories of your special event for a lifetime. Your Life – Your Story – Your Masterpiece – Your Memories
Yes if the event necessitates it, otherwise I tend to work on my own.
Parties from £795 Weddings from £2,750 (including professionally designed, bespoke, luxury Queensberry album)
Photography is an investment you will not regret because when all is said and done, what will you have to remember this most special day? The photographs. Ideally in beautiful, bespoke, professionally designed albums. The party will end, the food will be gone, the drink might make some of the memories a bit hazy, the flowers will wilt and the dress may not fit again... so thank goodness for the professional photographer. He or she has not only got the more formal group shots using subtle direction, but has also used their artistic eye to capture the essence of the event, the special moments, the spontaneous happenings and recorded them forever in a beautiful set of photographs to cherish and hold forever.
Classical, natural and elegant
Photographing a surprise Wedding Anniversary in Venice
Testimonials
"I am an event planner and caterer, I commissioned Serena to photograph a wedding in the Cotswolds. She is very professional and a delight to work with. Importantly she made everyone feel so special on the day. She captured the magic of the day and presented a beautiful set of photographs. My client couldn't be happier and I would highly recommend Serena as wedding photographer."
Mark Legge
"We were so happy with Serena as our photographer at our wedding. She was a kind, confident presence from the first time we met her to her quiet, subtle goodbye when she was done. On our very happy day, Serena directed us, and our guests, in a way that made us all feel special. Everyone, and every part of the day, is there in a happy photo. Her eye is of course superb: she understood the spaces, the land, where people were, how to frame us, and what the day looked like. The pictures we received from Serena captured so much of the magic of the day, and the proof was very much in the pudding: our wedding album, and the pictures we (and our families and friends) have chosen and used are gorgeous, capturing all the beauty and joy we could have hoped to capture in that day, with a nice touch of glamour, humour, and, most of all, smiles, laughs, and happiness."
Kate
"Serena's photographs of our wedding are magical. She captured the people and the mood perfectly whilst remaining kind, fun and purposeful throughout. Her presence and product are faultless!"
Helen Thorpe
"I could not recommend Serena Bolton more highly. Not only is she an incredible photographer, but is absolutely delightful to work with. Her photograph's of my daughter's 21st birthday were not only beautiful, but captured the essence of the party, and provided us with lasting memories of the evening. "
Amanda Congreve
"Serena was the wonderful photographer for my son's 21st birthday party. She blended in and engaged with all the guests at the party to produce the most fabulous photos which will be treasured forever. She captured the whole essence of the evening with a selection of intimate shots ,fun group shots and general moments and details, all taken in Serena's stylish Way. I cannot recommend Serena highly enough."
Jackie Tsitsis
"Serena was brilliant...she organised the photography for our 50th birthday party. The photographs were amazing and her efficiency and expertise meant that the photographs were ready to look at very soon after the event. We would highly recommend her!"
Christophe Brooke
"Thank you for your unbelievable patience, for not giving up on me, for being in all the right places at the right time and for capturing such a magical day for our family. I will treasure these photos forever and the album is just perfect. Thank you, thank you, thank you…I am forever grateful. "
CYNTHIA BAKE
"It is always a tremendous pleasure to partner with Serena. Aside from the fact she arrives looking so effortlessly chic and calm, I feel hugely reassured as we share so many of the same beliefs and standards when it comes to our clients. Added to the fact I know with not one degree of doubt at the end of the evening Serena will create such wonderful memories for those clients through her work."
Philip Pleydell-Pearce