Twizzle Entertainment
London
Useful information
What do prices start from?
£350.00 - £60,000.00
Services
Party Planner
Specific Details
Event Planning
Corporate
One-on-one Planner
Kids
Families
About the company
WHAT WE DO Looking for a London events planner? We plan parties and events full of fun and originality whatever the occasion. Be it a birthday party, disco, anniversary, celebration dinner, christening, wedding, company fun day, or charity event, the Twizzle team can help.
WHY TWIZZLE? Twizzle Parties has built up an enviable reputation over the past 30 years as leaders in the industry with our loyal customers returning to us year after year, a testament to our high levels of personal service and attention to detail. We have the skill and experience to help your party run smoothly so that you and your guests or clients can enjoy the event to the fullest. In fact, whatever your party requirements, the Twizzle team is looking forward to helping you.
TWIZZLE ENTERTAINERS Whether the entertainers are magicians, musicians, DJs, or other artists, all of the Twizzle entertainment team are true professionals who are experienced and qualified in their field. Many have a background in theatre, television, or performing art, and some of our entertainers are members of The Magic Circle (don't tell them I told you!)
OUR STAFF From your first inquiry onwards our knowledgeable and experienced office team will provide advice and assistance so that you can be confident that your booking is in the hands of a reliable and professional team.
Style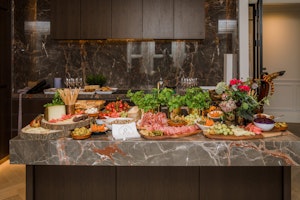 Informal
Urban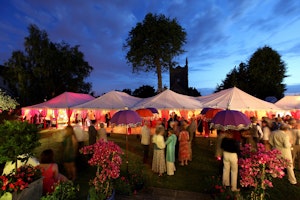 Bohemian
FAQ's
* Christmas parties * Company dinners * Launches and promotions * Fun days and family events * Theme parties and discos * Road shows
Yes we do! We will twizzle you through an amazing virtual party with a mixture of games, competitions, magic, and heaps of fun!
Our unique festival packages include: * Outdoor big screen video and sound entertainment systems – for that main stage experience! * Festival furniture – from painted oil drums, to chill out lounges and brightly coloured picnic benches * Boutique bell tents for your own VIP Glamping experience * Bunting, festoon lighting and signage to light the way * Fun Interactive Props from carousel horses to giant rainbows * Bar and Food Stall – no queues here! Including ice cream vans, pallet bars and candyfloss stalls * Customisable posters, festival lanyards and signs – bespoke to you
Absolutely! For younger children, we can provide a mix of interactive storytelling with puppet shows, silliness, and songs, while a close-up magician is bound to amaze older children and even adults too!
Bouncy castles and other play inflatables are always a huge hit at children's parties. Different sizes are available for indoor/outdoor use, plus cover for wet weather!
Yes, following an awesome demonstration, one of our magicians will walk you through a handful of amazing tricks using objects that are found around the house! Firstly he will show you what he's done, and then he will teach you how to do it yourself! You will learn things that are guaranteed to dazzle your friends, just promise that you won't give away all of our secrets!
Testimonials
"Today's children's parties are more like Oscar-night extravaganzas."
Helen Kirwan-Taylor, Evening Standard
"You're worth your weight in gold!"
2AM Films
"Thank you for all your hard work over the Rumble in the Jungle Weekend... I do hope that we will work with you again in the future."
PR Officer, National Army Museum
"Twizzle...Respect!"
Sir Lenny Henry
"I just wanted to thank you again for creating such a wonderful show for my daughter."
Patsy Kensit and Liam Gallagher
Suppliers you may be interested in...
Useful
Services
Specifics
About
Style
FAQs
Testimonials
Contact