Useful information
What do prices start from?
Every quote Urban Caprice creates is designed on bespoke basis to suit the client's needs.
Services
Catering
Specific Details
Restaurant
Cocktails
Wine
Soft Drinks
Planner - caterer combo
Wedding
Fine Dining
Caterer
Corporate
British
Bespoke
About the company
Offering all aspects from sourcing a venue, creating bespoke menus to the design, styling and management, Urban Caprice understands how to throw a party for life's most notable occasions.
As the event catering arm of Caprice Holdings and the Birley Group, Urban Caprice is one of London's leading event caterers with years of experience in delivering flawless events. Whilst being able to offer menus from the The Ivy, Harry's Bar and Scott's, Urban Caprice has their own style with inspired menus incorporating the finest, seasonal and sustainable ingredients.
Working in London's most prestigious venues such as the V&A Museum and Kensington Palace, much further afield at Blenheim Palace and Aynhoe Park or even the South of France, Italy or Saudi, Urban Caprice also receives requests to cater in client's homes; whether it is for an intimate dinner party or a birthday party in marquee, nothing is too large or too small.
With envious connections in entertainment, floristry and production, they enjoy bringing the industry's best together to create unforgettable experiences.
The Caprice Holdings and Birley Group brands includes Le Caprice, The Ivy, J Sheekey, J Sheekey Oyster Bar, Scott's, Daphne's, 34, The Club at The Ivy, Sloane Street Deli, Rivington, Sexy Fish, Annabel's, Harry's Bar, Mark's Club, George, Baths and Racquets.
Style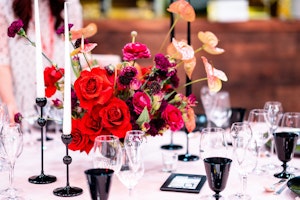 Modern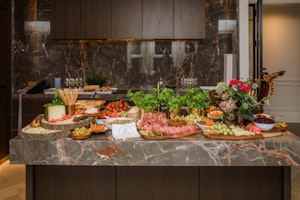 Informal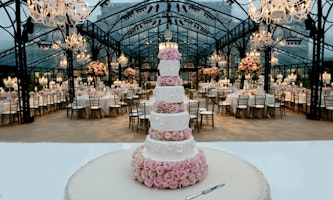 Traditional
Additional Information
Can you cater in a marquee?
Can you source alcohol?
Do you have in-house furniture for hire?
Do you have in-house tableware for hire?
Do you offer bespoke menu options?
Do you provide bartending?
Do you provide waiting staff?
Do you do offer a tasting?
Do you provide delivery, set up & breakdown?
Do you provide glassware?
Do you have public liability insurance?
When was the company started?
1995
Are you VAT registered?
Sustainability
At Urban Caprice, we work through the seasons and use suppliers from The British Isles. We are meticulous about the suppliers that we use, and source our food very carefully ensuring 100% traceability from farm to plate or Fish2Fork. We use many "foraged" products in our dishes and organic produce where possible, heritage produce, wild fish and free range meat.
Testimonials
"What to say! A big big THANK YOU. I can't tell you the number of messages of fantastic praise we have had from each and every guest. They have been so appreciative of every aspect of the event. The food, the service and care that each guest received till the late hours of the morning was "taken to another level" - the Manisha martinis were a flash of inspiration as were the Camamigos Chili drink (given the spicy palettes everyone has!) - one of my friend's even said "it was the best house party he has ever attended". Quite a few of them said it was the best food they have ever had at a party - you guys should feel so proud of yourselves!"
Private client
"I can't let the night end without saying thank you one last time (for now!) Truly, tonight couldn't have been better! Despite the hour-long speech, every detail was executed to perfection. The menu was out of this world, and the wine pairings superb. Please let your chef know how amazed I am. We will be dreaming of that meal for days to come! Next, THAT CAKE! The cake was stunning! And it was without a doubt the best cake I've ever eaten. I am very serious when I say I don't throw compliments out undeservingly. I needed every single call and reminder and nudge along the way. That was precisely the reason I knew you were the right choice! You are extremely good at what you do, and people with inherent skill, talent and personality, like you, are rare. The room blew me away and it will go down in the books as one of the best nights of my life. "
Private Client
"Another thank you from all of us for your incredible food and service last Thursday – we've had so many positive notes of thanks and praise for the food. It's something that has let us down in the past so to take this to the next level has been amazing!"
Corporate Client
"Thank you doesn't seem to quite cut it after what you delivered last night. The food, wine, set up and service were superb and totally made the evening. What a team you are! To create what you did and then run such a tight ship and schedule was truly amazing. I never take photos of food but I certainly did last night, all fabulous!"
Corporate Client