Digital Spy: An Insight Into HURR Collective With Founder Victoria Prew
By HOPP Team
AN INTERVIEW WITH HURR COLLECTIVE CEO VICTORIA PREW
WHAT WERE THE KEY INSIGHTS THAT LED YOU TO LAUNCH HURR?
We studied the sharing economy incredibly closely and were fascinated by "Generation Rent". As one of the world's most polluting industries, we thought fashion was the next big industry that needed to be disrupted.
WHAT MADE YOU FEEL LIKE YOU WERE UNIQUELY POSITIONED TO START THIS TYPE OF BUSINESS?
My co-founder and I had really complementary skill sets, combining technical expertise with real life business experience. I'd also run a tech startup whilst at University so had some practical experience.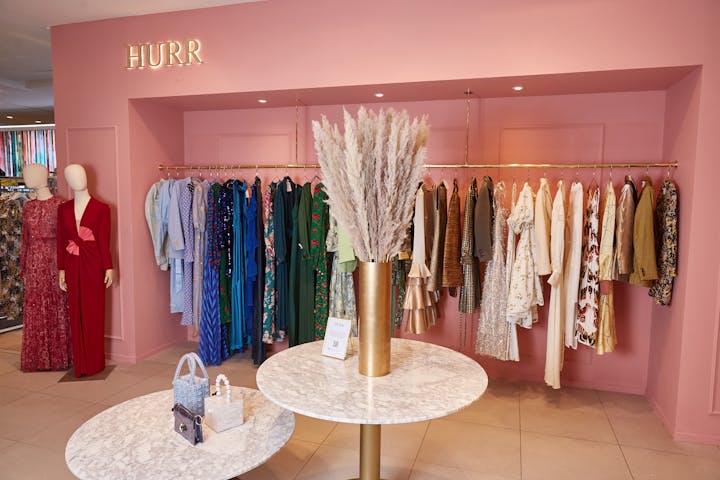 WHAT'S THE MAIN BENEFITS AND CHALLENGES LAUNCHING YOUR OWN STARTUP?
I love how fast-paced running a startup can be - it's easy to pivot and quickly execute ideas. However I'm yet to meet an entrepreneur that has a work/life balance!
WHAT DOES HURR DO WELL THAT YOU THINK OTHER MARKETPLACES CAN LEARN FROM?
We're an on-demand marketplace where our customers expect everything to happen instantly. Having a 3 minute response time via our chatbot and a dedicated Whatsapp channel has allowed us to connect to customers as quickly as possible and be one-step ahead.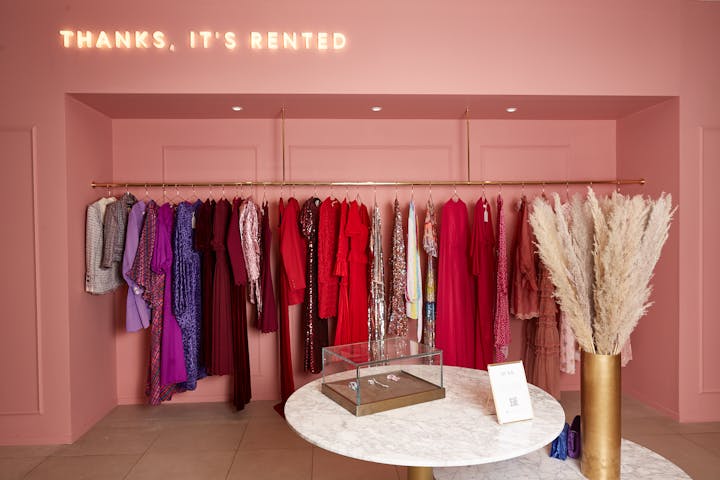 WHAT DO YOU DO WHEN YOU WANT TO BE INSPIRED?
I call up my team and we brainstorm - there's no such thing as a bad idea!
WHAT ADVICE WOULD YOU LIKE TO SHARE WITH ASPIRING ENTREPRENEURS?
Validate your business idea before you get started - it doesn't need more polishing. It doesn't need to be perfect. It will never be perfect! Get out there and test your idea, find people who will pay for your product and share their feedback.
WHAT WOULD BE YOUR DREAM EVENT?
We run quarterly "HURR Girls" events that bring our community together. I'd love to hold our next event at the Brasserie of Light in Selfridges, with a beautiful rent-table tablescape from Lay London and have our go-to photographer Chloe Winstanley snapping away!
WHAT'S NEXT FOR HURR?
We're working on expanding our communities outside London and have also received quite considerable demand internationally. Watch this space!
RAPID FIRE:
FAVOURITE RESTAURANT IN LONDON?
Nopi.
WHAT WAS THE LAST GIFT YOU GAVE SOMEONE?
A Pangaia jumper to each of my team for Easter!
WHAT'S IN YOUR POCKET RIGHT NOW?
A Nakd cocoa orange bar and a By Sarah organic lip balm.
ONE WORD THAT BEST DESCRIBES HOW YOU WORK.
Productive.
WHAT'S THE QUIRKIEST ITEM ON YOUR BUCKET LIST?
I'd love to complete the Pacific Crest Trail, or at least part of it!
WHAT DO YOU WEAR FOR WORK?
Maxi dress and trainers.
WHICH BRANDS WOULD YOU CHOOSE TO WEAR FOR A WEDDING?
Zimmermann, Stine Goya or Rixo London.
WHAT COMES TO MMIND WHEN YOU HEAR THE PHRASE, "A BLESSING AND A CURSE"?
Running your own company!
Thank you Victoria!
Written by our Team of HOPP Experts.