Surprise A Bride With Lovely Gifts And Treats
By Georgie Le Roux, Gigi & Olive
We understand that many Brides are going through a stressful process of trying to move or postpone their weddings. If your bestie, sister, friend, or colleague is getting married and feeling down or stressed we have put together a 'For the bride' section of lovely gifts and treats that may help in cheering her up!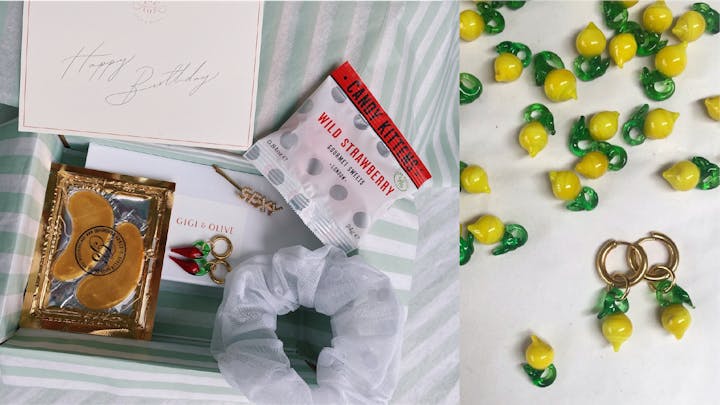 Tutti Frutti Gift Box
Looking for a gift box full of beautiful colourful treats? Choose a pair of gorgeous Sandralexandra grocery earrings; cherries, chillis, mushrooms, lemons or watermelons. This box also comes with cooling eye masks, a Gigi & Olive handmade scrunchie and a hair clip of your choice. Add a personalised note and pick a delicious pack of vegan sweets too.
£60 + delivery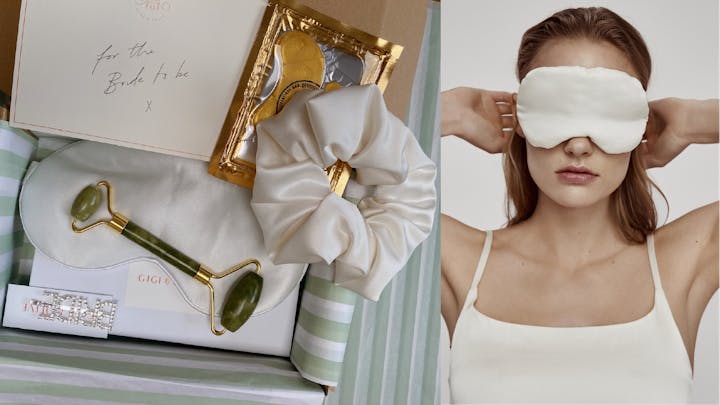 Bride-to-be Gift Box
A perfect way to say Congratulations to the Bride-to-be or cheer her up if her wedding has been postponed. A luxurious 100% silk white eye mask, jade face roller and cooling eye masks that will erase any tired eyes and pamper the Bride. Personalise this box with your own hair clip choice, a choice of handmade silk scrunchie and handwritten note.
£50 + delivery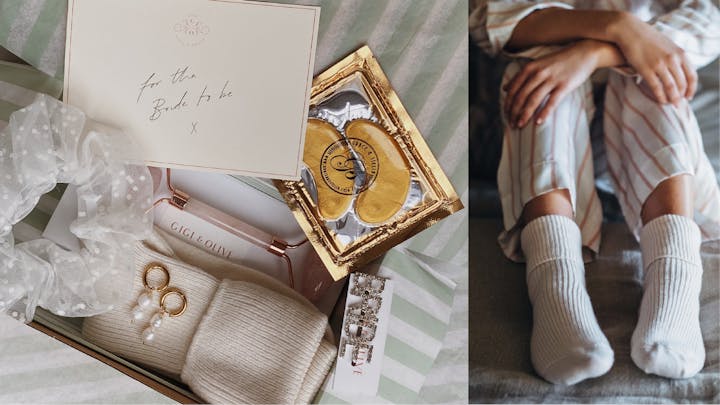 Luxury Bride Gift Box
Do you know a bride who has had to postpone or move her wedding and needs cheering up? Are you looking for a box full of special bridal treats? We promise you this luxury bride gift box will make any bride smile from ear to ear: freshwater pearl earrings, cashmere socks, hair accessories and pampering items. Add a personalised note to send lots of love too.
£120 + delivery
Recently a group of bridesmaids bought a Gigi & Olive gift box to cheer up their bride-to-be, they enclosed this note, "Weddings are the affirmation of family, friendship and love and once we've got through this on the other side we will all need these celebrations more than ever before". We agree entirely and wish everyone health and happiness in these uncertain times.
Author
Georgie Le Roux, Gigi & Olive
Gigi & Olive offers a curated edit of bridal party gifts, based on the principles of sisterhood, friendship and kindness. Our platform is a fun, beautiful bachelorette and bridal boutique where customers can buy a premium, personalised and stylish selection of products and presents for bridal occasions that will last way past the party. www.gigiandolive.com