Adams Cakes
London
Useful information
What do prices start from?
£300
Works Abroad
We have experience doing events outside the UK.
Services
Cake
Specific Details
Wedding Cake
Kids
Biscuits & Cupcakes
Gluten-Free
About the company
Adam is an award winning cake artist and has been putting smiles on people's faces with his work for over 10 years! With an A-list client back catalogue and having worked with some of the biggest brands in London, you name it, he's done it. Anything from Asteroids to ZZ Top and everything in between. No matter how big or small, Adam will ensure that you get a bespoke design perfectly tailored for your needs and dietary requirements. His cakes will not only leave your guests sweet tooth feeling satisfied, but provide a show stopping centrepiece for your next event!
Style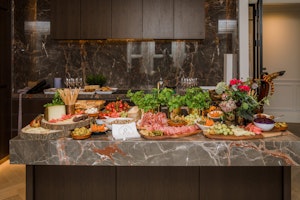 Informal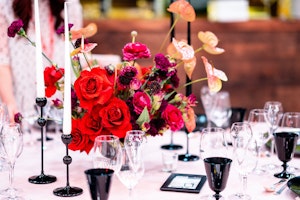 Modern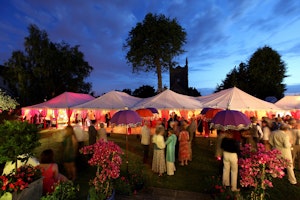 Bohemian
Additional Information
Do you deliver?
Do you do bespoke cakes?
Do you have public liability insurance?
When was the company started?
2012
Are you VAT registered?
Sustainability
Adam often donates cakes from recipe testing and photoshoots to local Homeless charity groups.
FAQ's
Innovative - Bespoke - Showstopping
Yes, lots! I have made cakes for a host of top clients including Damian Hirst, Mark Ronson, Ralph Lauren aswell as Burberry, Warner Bros, Natural History Museum. Also many more that i couldn't possibly reveal as i have been sworn to secrecy!
My USP is me! I will speak to you all the way through the ordering process to make sure the design is perfectly tailored to you. I will then make the cake using all the information and conversations we have had in the build up, before i load it up and deliver it to your event personally myself (to hopefully meet you and see a great big smile on your face!)
Testimonials
"My family surprised me with one of Adam's bespoke cakes for a special birthday and it was incredible! Adam had clearly put a lot of time and effort into adding personal touches to the decoration and the cake itself was absolutely delicious. A one of a kind cake made by a very talented and friendly professional. I would highly recommend him and have since asked him to make cakes for other family birthdays!"
Sally Hamilton
"I would recommend Adam to anyone. He listened to my requirements and made suggestions that proved to make the cake a spectacular addition to the party. Plenty of positive comments from those in attendance too. Thanks!"
Andrew Lamerton
"Wonderful service. Adam was helpful throughout and catered to specific dietary requirements. The cake was wonderfully decorated and tasted great. Adam delivered it personally which was a great touch. Would absolutely use Adam for all future events!"
Mike
Suppliers you may be interested in...
Useful
Services
Specifics
About
Style
Additional
Sustainability
FAQs
Testimonials
Contact