Ambassador Showband
Guildford
Useful information
Works Abroad
We have experience doing events outside the UK.
Services
Music
About the company
As one of the industry's most renowned and respected showbands, Ambassador have a reputation worldwide for being the best at what they do.
Available from a 7 piece up to an almighty 20 piece orchestra, this multi-award winning band have the ability to tailor the band line up to cater for any clients requests. Boasting an extensive & ever growing repertoire, the band have something for everyone in their live show, with every set tailored to individual clients requests.
From London to Dubai, The Maldives and beyond Ambassador have trotted the globe for over 10 years now, performing at the most luxurious venues for an array prestigious clients.
Ambassador's unique approach to every individual event helps them to ensure every possible requirement is met. The end result being a night of spellbinding and seamless entertainment, creating memories that will last a lifetime.
Style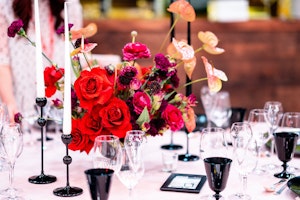 Modern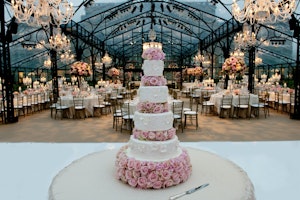 Traditional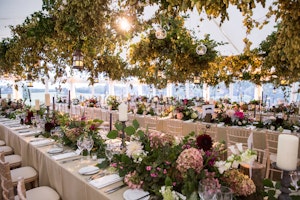 Natural
Additional Information
Do you do bespoke song requests?
Do you have an in-house PA system?
Do you have in-house lighting?
Do you provide an onsite sound technician?
Do you provide artist management?
Do you provide stage decor?
Do you provide pyrotechnics?
Do you have public liability insurance?
When was the company started?
2010
Are you VAT registered?
Sustainability
Yes we always travel to events in as bigger groups as possible - either all on a bus or carshare, to lower our carbon footprint.
FAQ's
We can't say who the client was due to an NDA but it was performing for a birthday party in a palace in Morocco. An unbelievable setting and amazing event.
Source the best entertainment you possibly can. People want to have fun at parties and the evening section is quite a large amount of the day. An experienced and talented band will know how to interact with you and your guests and can take the party to the next level.
GLAM, INTERACTIVE, FUNKY!
Yes we have, lots of them. Both in the UK and overseas. Our favourite was a NYE party in The Maldives for 2 very well known families. Unfortunately we cannot mention names due to signing NDA's.
We can cater for all clients musical tastes, from Funks, Soul and Motown, to Ibiza Club Classics, UK Garage, House, R&B, Acid Jazz, Swing and Jazz. We also pride ourselves in our style and make sure we look as good as we sound - image is everything!
Yes we can. We offer every client the option to have one special request performed live, whether it be a first dance of just a favourite song at birthday party.
South of France, Dubai, The Maldives, Morocco, Mallorca, Milan, Portugal
The St Regis Saadiyat Island resort - Abu Dhabi, Atlantic, The Palm - Dubai, Ashford Castle - Ireland, Adare Manor - Ireland, St Regis Mardavall - Mallorca, Claridges - London, The Savoy - London.
Testimonials
"Firstly, We would like to send Geoff and the band our absolute love and sincere gratitude. We were completely overwhelmed with your performance at our wedding, every guest was in ore of you all. The feedback was unreal, you kept the dance floor rocking all night. You all looked fantastic too. Geoff, over the past 9 months you have been one of our easiest persons to deal with. You had made everything so easy for us, at such a stressful time. We were able to put all of our confidence and trust into you and the band. We wanted to give you free reign to show off your talents and you all absolutely blew us away. You worked with our DJ and sorted everything out so smoothly. The sound was incredible and for such a big room it all came together so well. I remember all of your smiles, the love and joy you brought to our wedding was priceless and we will never forget that. Thank you all so much our love Lynsey & Yianni X "
Lynsey & Yianni, Greek Wedding at The Hilton Park Lane, London – 9th November 2019
"The Ambassador Band are without doubt one of the most professional, entertaining and utterly impressive bands we've ever booked. Attentive to our needs from first contact to finish and absolutely nailed the set - including putting up with some of our challenging requirements! So many of our event attendees mentioned the band specifically and how they made such a difference to the evening. Perfect for our particular event (a corporate gig) and will definitely look to book them again in future. Thanks to all of the performers and crew - much appreciated! Daniel "
Daniel Fard of Imperial Brand PLC, Corporate event at Mottram Hall in Cheshire
"Ambassador were absolutely amazing! They learned a couple of songs and performed them alongside Michelle Brand and totally nailed them. We made last minute changes and they were flexible! They were a pleasure to work with and a pleasure to watch perform! The wedding was also featured in Vogue and they were super professional about it all. Brilliant energy and such talent! Reese and Alice "
Reese and Alice, Wedding at Ashford Castle in Ireland – Featured in Vogue
"We couldn't have chosen a better band if we tried! If you're all about the music you don't need to look any further than the Ambassador's! Thank you for making our wedding so perfect - we love you! Gaby & Alex X "
Gaby & Alex, Jewish Wedding at The Langham in London
"Ambassador Band played at our wedding on June 30th 2019 and they were absolutely amazing! Excellent music, fantastic singers and lovely people. A truly fantastic show band that exceeded our expectations and more! Everyone had the most amazing time and said that Ambassador were excellent! I'd book them immediately for another function, they were simply brilliant! "
James and Julie, Wedding at Longstowe Hall, Cambridge
"Absolutely fantastic! We booked Ambassador Band for our corporate party and they were incredible. Everyone was talking about them after the party. Geoff handles all their bookings and he was so easy to deal with. We enjoyed them so much we are talking about the next event we can have them play! "
Rachel Robinson, Corporate event at York Lawn in Regents Park, London
"The Ambassador Band were absolutely incredible in delivering such a fun and party atmosphere for our wedding party and getting the whole room on it's feet - I could not recommend them enough! Also flawless delivery of our special request first dance song and big thanks to Geoff who was so accommodating in making sure the music was as we wanted for our big night! "
William and Zoe, Jewish Wedding at The Four Seasons Hampshire
"Ambassador Band are absolutely outstanding artists who not only elevate the spirit of the party but put a "REMEMBER" stamp in the impressions of each and every guest. Last week I had my 50th b-day party and inviting these guys to play was the super-party guarantee that was completely fulfilled. They are just fantastic magicians who mesmerize the audience with their music and show, no exaggeration. Many thanks from Skopje. Iki Malinkovski "
Iki Malinkovski, 50th Birthday Party in Skopje, Macedonia
"So many thanks for helping to make this such an amazing and special evening for us. Your vibe was spot on and the sound was brilliant - just what we wanted. We loved it! There were so many muso friends in our wedding party and so many of them said that this was the best function band they had ever heard! Please pass onto all of the band members. "
Mark and Alan, wedding at The Wallace Collection in London
"Ambassador Band performed at our wedding in September and we would definitely would recommend their services as they delivered their own take on classics and even showed how they can engage the crowd too! We enjoyed it a lot!! Nick and Emma X "
Nick and Emma, Wedding at Luton Hoo Hotel
"You won't regret booking Ambassador! They played for our wedding in September and really got the party started - I barely moved from the dancefloor myself! :D They are extremely talented and made for a fantastic atmosphere all evening. Geoff also made the booking process very straightforward and is a highly personable chap. We had lots of great comments about the band afterwards and would be very happy to see them play again. "
Taran and Tom, Wedding at KEW Gardens
"Thanks for a marvellous evening, your band is exceptional and our guests had a whale of a time. Good mix of music old and new, even threw in some 90's garage! We will certainly keep you in mind for any further parties! "
Corporate event for Vangaurd Holdings at The Sky Garden in London
"This band is unbelievable. The professionalism in the work leading up to our wedding day, the flexibility in travel plans, the clearly rehearsed set list and their general attitude and excitement in performing were all well beyond the realm of expectation. Though all of this comes second to their unbelievable musical talent! You CANNOT go wrong with the Ambassador Band - highly, highly recommend! Everyone danced the entire night and we are truly grateful for their work and effort! "
Regi and Yasmin, Wedding at Adare Manor in Ireland
"You were simply astounding last night, thank you to all of you, Ambassador Band are like nothing we'd ever seen! In and among us on the dance floor, wow wow wow I still can't get over it! Geoff you were a pleasure to deal with from the outset, THANK YOU SO SO SO MUCH xxx "
Baron Cole, Son's Bar Mitzvah at The Hilton Bournemouth
"Dear Ambassador band, we'd like to express our hugest thanks for making our wedding celebration just so amazing last Saturday. You and the band are absolutely incredible -we never wanted the night to end. We literally had the time of our lives and you 1000% smashed it. We really appreciate your efforts making it so perfect. Please can you tell all the band they are ridiculously talented and we love them. Many thanks. x Rebecca and Adam "
Rebecca and Adam, wedding at Archerfield House, Nr Edinburgh, Scotland
"You guys were amazing as always. Thanks so much for coming out to play for us again. "
Princess Lalla Meryem of Morocco – Private Party in Paris
"To the AMAZING Ambassador Band, Joe and I would like to thank you for your incredible performance at our wedding at Claridge's in June. You guys put on an amazing show - the music was fantastic, you got the crowd up and dancing and all of our guests commented on how brilliant you were. You really made the night, so thank you! I would HIGHLY recommend Ambassador to anybody looking for a talented, professional band to perform at an event - they are truly amazing. Many thanks, Charlotte & Joe X"
Charlotte & Joe wedding at Claridge's in London
"Please can you share this message with the rest of your band as you were all so amazing! So many of our guests told us how great you all were, we were so impressed. You played and sang with passion and commitment and had a great energy about you all. We loved the tracks that you played especially in the second half. I also wanted to thank you for being so flexible about starting on time for the second part despite having a shorter break. My running order was quite ambitious!!! But, we did it and it was fabulous. I hope that the rest of the band enjoyed the dinner put on by the caterers! I am looking forward to working with you all on future events. Kindest regards Anita Goyal "
Anita Goyal, Birthday party at The Grosvenor House Hotel, London
"We were very lucky to have you join us celebrate, and I am so glad you were able to make it so last minute. You guys were a blast and made it so wonderful and fun for us all!! You rocked it! Thank you! Hope to see you all again soon!! Kind Regards Ghalia "
Ghalia, Birthday Party at The One & Only in The Maldives
"If you are looking to have an incredible time at your party/function, then you NEED to hire the Ambassador Band. Geoff was a dream to work with in the run up to our Studio 54 inspired Christmas event, personalising the set list to match the theme of the evening perfectly. The band turned up ahead of schedule and were incredibly professional. The comments from all the guests were unbelievable, we have never had so many people ask how they can get hold of one of our 'suppliers'. During the 2 sets, the singers came out into the crowd and got us super involved in the show - never have I seen so many of our team participate in a sing along or a conga line! And the voices on the singers, WOW! HUGE thanks to the band for making our event the best ever! Kind regards Robyn Wild & Team"
Boston Consulting Group, Christmas Party at The Curtain Hotel in London
"Wow, wow, wow… The Ambassador Band are just simply AMAZING! In March we held our 4th Drakes Diamond Gala in aid of St Luke's Hospice Plymouth and each time we've had Geoff and the team getting everyone on their feet dancing the night away; they certainly know how to get the party going! This year we had a special carnival theme to celebrate our 70th anniversary and Geoff worked closely with us to make sure that the music suited the theme and our audience down to a tee. THANK YOU so much Ambassador for really making our event; our Diamond Gala's would not be the same without you! Love Monique and the Drakes team xx "
Drakes Fine Jewellers, Charity Ball at the Crowne Plaza in Plymouth
Suppliers you may be interested in...
Useful
Services
About
Style
Additional
Sustainability
FAQs
Testimonials
Contact