At Your Service
London
Useful information
What do prices start from?
From £15.50 per hour
Works Abroad
We have experience doing events outside the UK.
Services
Drink Brands
Catering
Specific Details
Bartenders
Staff
Cocktails
Wine
Corporate
Fine Dining
Silver Service
Staff
Restaurant
About the company
At Your Service is the original event staffing company with over 28 years of delivering exemplary service to our clients.
We supply friendly, well-trained and professional waiting and bar staff across the UK from our offices in London, Oxford, Reading and Guildford.
We supply staff to the United Kingdom and Ireland's most exclusive and high profile private clients, caterers, event organisers and luxury brands.
We work at the most prestigious venues across the UK including; St James's Palace, Hampton Court Palace, Windsor Castle, Kensington Palace, Blenheim Palace, Highclere Castle, and The Royal Albert Hall… to name a few.
We are dependable, trustworthy and aim to be easy to do business with.
We possess an unrivalled depth of experience and believe passionately in delivering real quality.
We aim to provide our clients with a reassuring safe pair of hands that delivers fantastic and memorable service.
Style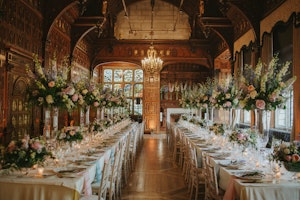 Formal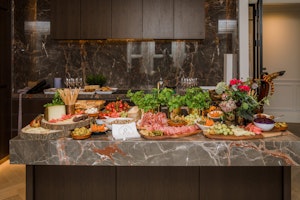 Informal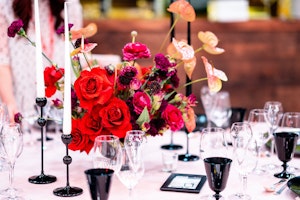 Modern
Additional Information
Do you provide waiting staff?
Do you provide bartending?
Do you have public liability insurance?
When was the company started?
1992
Are you VAT registered?
Sustainability
Working towards paperless by 12/2020
FAQ's
If you want your guests looked after... look after your staff! Ensure that they are paid well.
Never lose sight of the fact that we're in the party business! And that's all about fun, and creating lasting memories. Smile and your staff will smile with you... Often your staff have more contact with your guests than you do and they can really influence the atmosphere. We believe that staff should be courteous, observant, not over familiar, attentive and, perhaps above all, should be reactive and able to improvise because events are full of surprises!
However well trained the staff are, if you do not let them know what is going on they will not know what to do or when to do it. The better you brief the staff the better the service that you will get!
You need the peace of mind that your staffing partner is dependable and delivers the level of service that you require. We aim to build strong and lasting relationships with our clients that enables us to really understand their needs. Longest standing client - 28 years.
Without a doubt the Carphone Warehouse Ball. 415 staff looking after 4,500 guests until 7:30 in the morning. Smallest... one member of staff.
The wedding of Pavlos, Crown Prince of Greece to Marie-Chantal Miller at Hampton Court Palace.  It was a bit of a Royal who's who guest list.  On that day (many years ago!) we served: HM The Queen and Prince Philip, HM The Queen Mother, Prince Charles and Princess Diana, King Constantine II of Greece, Princess Stephanie of Monaco, Prince Albert of Monaco, Queen Margarethe II of Denmark, Prince Nikolaos of Greece & Denmark, The Crown Prince of Denmark, The Grand Duke of Luxembourg, The Prince of Orange, The Prince of Sayn-Wittgenstein-Berleburg, The Prince of Asturias, The Prince of Turnovo, Prince Alexander von Furstenberg, Patrick 5th Earl of Lichfield, The Guke and Duchess of Gloucester, The Duke and Duchess of Kent, Prince and Princess Michael of Kent, The King and Queen of Jordan, Princess Alexandra and Sir Angus Ogilvy, Queen Ingrid of Denmark, Prince Joachim of Denmark, Princess Benedikte of Denmark, The Crown Prince of Norway, The King and Queen of Sweden, The King and Queen of Spain, The Duke and Duches of Lugo, Infanta Christina of Spain, The Duchess of Soria, The Duchess of Badojoz, The Queen of the Netherlands, The King and Queen of the Belgians, Empress Farah of Iran, Crown Prince Reza of Iran, The King and Queen of the Romanians, The King and Queen of the Bulgarians, The Grand Duke and Grand Duchess of Luxenmbourg, Alexander, The Crown Prince of Yugoslavia, The Crown Princess of Yugoslavia, The Prince of Liechenstein, The Prince of Naples, Princess Maria Gabriella of Savoy and The Aga Khan. Gordon Getty, Elle Macpherson and Valentino also rocked up! Beat that for a guest list!
There have been a few but it has got to be Kill Bill 1! That said Elizabeth Hurley and 'That Dress' at the Four Weddings and a Funeral premiere is certainly up there.
Bit mad this one, but some years back we sent a bar team to Mumbai for the opening of a Louis Vuitton store. They arrived, set up, served, jumped in a cab and came home. They were in India for less than 8 hours!
There have been a few ranging from one that is a little grumpy and one that takes creativity to a whole new level! But our clear favourite has to be Raymond Blanc... charming.... calm and supremely talented.
It is a close one. Either dressing up as a naval officer and going by the name of Nelson for John Paul Getty Jr. Or possibly standing outside Tiffany's in Old Bond Street holding a tray of champagne wearing a white shirt, black bowtie and a pink tutu!
Testimonials
""I am writing to thank you so much for the generosity of AYS in supporting our Evening of Opera & Picnic with your fantastic staff. They really couldn't have been a better team and so many of the other suppliers commented on how hard they worked to enable the evening to run smoothly.""
Bryan Adams
""Thank you once again for your fabulous team. Effortless, charming and professional. Thank you also to your team for mastering the art of sabrage so adeptly!""
Moet et Chandon
""When I have been particularly impressed at events by the quality of the staff, they have turned out to be provided by At You Service.""
Pru Leith
""Not only was I very impressed by the early arrival and presentation of your staff, they worked tirelessly and responded to all the keywords I instilled in them during the briefing, professional, courteous with bags of pride and personality.""
Burghley House
""You seem to be by far the most efficient company who easily provides the best staff!""
Tom Aitkens
""We thought your staff were wonderful, and it would be nice if you could let them know how much we appreciated their work. I found your help throughout the planning stages invaluable.""
The Savoy
Suppliers you may be interested in...
Useful
Services
Specifics
About
Style
Additional
Sustainability
FAQs
Testimonials
Contact