Beetle Juice
Bordon
Useful information
What do prices start from?
1,500-2,000
Services
Cocktails
About the company
Beetle Juice Events is the original pop up cocktail bar van experience. We cover everything from weddings to corporate parties, festivals and birthdays! We have a fleet of 15 vans, all readily converted and ready to serve the best drink selection at your event. Fitted with LED lights, speakers and customisable menus, Beetle Juice will add that extra element you need to your party.
Over the last 10 years we have mastered the art of eventing and truly believe we bring a unique twist to each client, which leaves them wanting more.
Style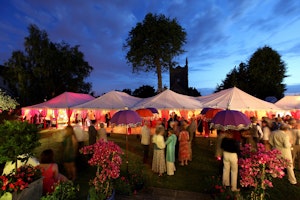 Bohemian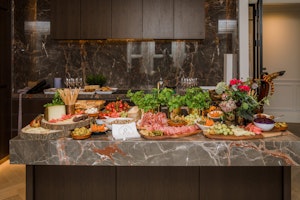 Informal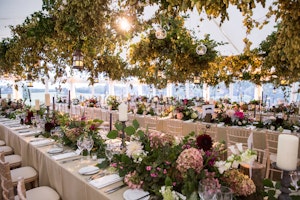 Natural
Sustainability
We always use recyclable cupware and straws. We try to waste as little as possible, whether that is from making sure staff share transport to get to our events to limit fuel usage, or ensuring glass and general waste is disposed of accordingly after an event.
Testimonials
""BEETLE JUICE ROCKS! JONNY, JULIAN GOMMA AND THEIR TEAM ARE SUCH A PLEASURE TO WORK WITH – SO CHARMING, ALWAYS ON TIME, NOTHING'S EVER TOO MUCH TROUBLE AND THEY ARE MASTERS OF THE COCKTAIL UNIVERSE! THEY'VE BECOME SO POPULAR WITH OUR GUESTS, MANY OF OUR FRIENDS NOW HIRE THEM FOR THEIR PARTIES TOO. WE CANNOT RECOMMEND THEM HIGHLY ENOUGH!""
Spike & Kyle
""THE BAR AND STAFF WERE FAB, COCKTAILS WERE SUCH A HIT""
Kate - Sister LDN
""WE HAD 2 VW'S BRANDED UP, THEY WERE PERFECT FOR THE SUMMER AUSSIE CAMPAIGN""
Aussie Hair Care
""BEETLE JUICE IS A UNIQUE BLEND OF THE INGREDIENTS THAT CREATES THE PERFECT COCKTAIL TO ENHANCE AN EVENT. YOU REALLY WERE SUCH A HIT ON OUR SPECIAL DAY, THANK YOU.""
Dan & Katie
Suppliers you may be interested in...
Useful
Services
About
Style
Sustainability
Testimonials
Contact