Hannah McCollum - ChicP
London
Useful information
What do prices start from?
Chef per day (indication): £250-350. For pop up/ChicP hummus wraps: £5.50 per person
What is your day rate?
£250-350 for Chefing depending on what is required
Works Abroad
We have experience doing events outside the UK.
Services
Catering
About the company
My name is Hannah and I run a company called ChicP, which makes a variety of hummus from surplus vegetables, as well as providing catering for private clients and events.
For events, we provide a very simple yet effective set up where our offering consists of beautiful coloured veggie hummus wraps or just a variety of hummus with crudités. We are a minimal wastage company where none of our wraps require cutlery or crockery. We like to pride our ethos of being sustainable, easy and colourful.
For private catering, I chef for holiday's, small parties and dinner parties. Please get in touch if you have any other requests.
Style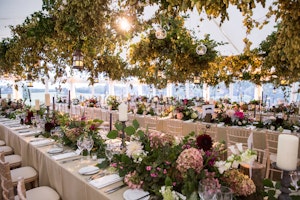 Natural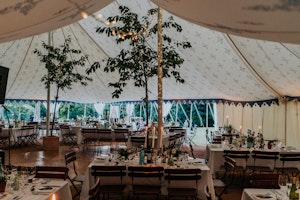 Rustic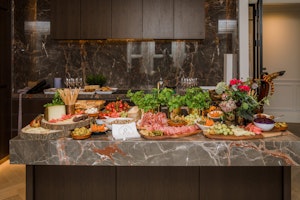 Informal
Additional Information
Can you cater in a marquee?
Can you provide a wedding cake?
Do you have public liability insurance?
When was the company started?
2016
Are you VAT registered?
Sustainability
For our hummus - we use surplus vegetables, trying to help British farmers and reduce waste. For our catering, we try and source locally and do not waste any food! We will always make sure we give the food to the client after an event or take it back and reuse. All our packaging for the hummus is 100% recyclable and reusable. For everything else, we try and use as little packaging as possible. We also make sure that recycling is always possible and if not, we will take what needs to be recycled home with us. Food waste and sustainability is the core ethos of our brand. We also try to travel as sustainably as possible and for staff to travel together to reduce carbon footprint.
FAQ's
Absolutely loved working for a wedding party in Majorca. I was hired as the private chef before and after the wedding and helped with the main catering on the wedding day. It was great to cook with the local ingredients and in a beautiful villa - breakfast, lunch and dinner was served each day in buffet style on the terrace for people to help themselves to. All leftover dishes were turned into new dishes the next day :)
Healthy, natural, colourful, fulfilling, beautiful, Ottolenghi, hummus.. lots of it.
Sustainability - local, colourful and sustainable food. Hummus and dips are what we do best - for the pop up - ChicP hummus is the main theme and all dishes revolve around the hummus. This appeals to a lot of people and can be served at any sort of event.
Testimonials
"On ChicP hummus: "Went down a treat! Only one they didn't like was herb. YUM!!!!!" "Just polished off the choc!" Leo Bamford (AliBaba) "
Leo Bamford
"On ChicP hummus: Everyone went Nuts!! They're absolutely delicious. They all went in one lunch. All of it! "
Propercorn
"On ChicP hummus: We don't have ANYTHING like this, we need this kind of thing in our store. "
Fortnum and Mason
"Hannah McCollum cooked for us for a week in August 2018 in a house we rented on the North Coast of Cornwall. We were two families of around twelve in total and some days others came for lunch or dinner, sometimes with very little notice. Hannah was great company, happy to be flexible as the numbers changed, always punctual and always cooking up delicious lunches suppers and even a couple of dinner parties. I am delighted to highly recommend her. Ali, August 2018. "
Ali
"Hannah thank you so so much for everything this week, you have just been beyond amazing. All the food was DELICIOUS, and how you did it all while spending so little for that many people I just have no idea !!! I hope you had a good time, would love to get you to come and cook for us again next year. "
Mrs Empson
"To Whom It May Concern, Hannah Mccollum has worked as our personal chef. She cooked for our family including our four children. I have no hesitation in giving her my recommendation. Working with Hannah was easy and enjoyable. She has a very fresh and healthy style to her food. Each week she prepared a full meal plan. We would review it and make changes as needed. She would then purchase the food items she needed for the day and prepare. Hannah is a good cook and a lovely person with a clear sense of ambition. She is friendly, with a good sense of humour and fun to have around the house beyond her cooking. If you have any further questions with regard to her performance, please do not hesitate to be in touch with me. "
Mrs Jeffrey
Suppliers you may be interested in...
Useful
Services
About
Style
Additional
Sustainability
FAQs
Testimonials
Articles
Contact