Helen Abraham Photography
London
Useful information
What do prices start from?
£2000
Works Abroad
We have experience doing events outside the UK.
Services
Photographer
Specific Details
Reportage
Portraits
Female
About the company
Helen is a documentary wedding photography who has been shooting weddings for over 10 years, working all of the world. Her style is very natural and relaxed, and she has a calming presence on the wedding day. Her post production on your images is timeless, resulting in a gallery of images that capture the energy, emotion and beauty of the day. As well as photographing weddings, she is available for all events from family portraits through to corporate parties where she brings the same level of attention and creativity to capturing the moment as she does with weddings.
Style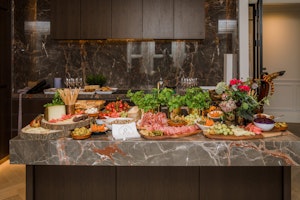 Informal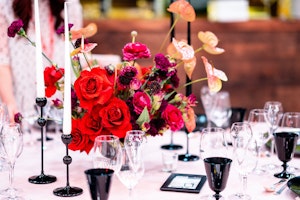 Modern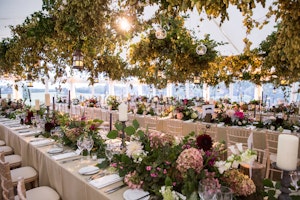 Natural
Additional Information
Are you happy to stay late?
Do you do bridal preperation shots?
Do you have an assistant photographer?
Do you provide albums?
Do you do a site visit to venue?
Do you provide an engagement shoot?
Do you provide an online gallery?
Do you provide digital editing?
Do you provide pre-party/wedding consultation?
Do you provide prints?
Do you have public liability insurance?
When was the company started?
2010
Are you VAT registered?
No
Testimonials
""I'm so grateful... Helen captured intensity, love but also friendship and simplicity through her pictures... I couldn't hold back my tears...""
Caroline
"First of all I want to say the biggest, most grateful THANK YOU that an email can possibly convey to you for being so wonderful. You were the perfect addition to a perfect day - and I can't even begin to express how much you captured every special moment for us. We sat with the biggest smiles on our faces and relived the amazing feelings of our wedding through your photographs - thank you for creating such special memories for us - and for being a part of them too. Thank you thank you thank you thank you!!!!"
Katie & Luke
"Professional, creative and lovely, Helen was a great asset to our wedding. She has a real eye for photography and manages to capture the most beautiful shots. I fell in love with Helen's work on her website and decided to give her a call on the off chance she'd be up for coming to Ibiza to shoot our wedding - this turned out to be one of the best decisions I made! We couldn't be happier with our photos. A big thank you Helen, we couldn't recommend you highly enough."
Sim & Josh
"I can't praise Helen highly enough. I worked with her both professionally and for my wedding and have always been more than 100% satisfied with her work. Helen is a brilliant photography and always executes the brief perfectly, capturing exactly the images required. I specifically wanted to work with Helen for my wedding as she is lovely to work with, very relaxed and puts guests at ease. Her style is un-intrusive with no big flashes going off in people faces, she captures natural imagery of guests, as well as having keen skills for set photography."
Leo & Doug
"No words can not describe how BEAUTIFUL the photos are. We are delighted. You really helped make our wedding day the best day of our lives and we are so grateful. We can not praise you enough - your talent is a true gift and we feel lucky to have met you. Your relaxed attitude, bubbly personality and patience made getting photos done a pleasure! Altogether, you're just brilliant".
Judith & Chris
"I couldn't have been happier with the amazing photos Helen captured of our special day. The whole day was documented beautifully. Not only is Helen an excellent photographer but she has a real feel for how to capture the emotion and events of the day in a beautifully documented way, has an understanding of what works well and has a lovely personality that makes you feel reassured. I thoroughly researched photographers before choosing Helen and i'd really recommend going with her if you want the whole day to be captured as a wonderful story. Thanks again Helen and hopefully our paths will cross when we want more photos captured of milestones in our lifetime."
Aaron & Kate
"It was an absolute pleasure working with Helen. The quality of her work really speaks for itself but what sets it apart was her ability to truly capture the essence of our wedding day. Personable, professional, everywhere at once and yet very discrete, and always with an eye out to capture those spontaneous moments that make the day so memorable. A timeless record of the day to look fondly back on and a cornerstone of our story together. We can't recommend her highly enough!"
Ed
"We absolutely loved working with Helen. In the run-up to our wedding she was really lovely and supportive. On the day itself Helen was brilliant. For our photos as a couple her calm approach helped us to relax and she worked hard to always make sure we got the best and most beautiful shots - whether on a busy London pavement, or a (rather gritty) urban side-street! She really did make the part of London we love (and call home) look stunning! Helen blended in well with our guests and her camerawork didn't feel intrusive at all, which meant she was able to capture so many lovely un-staged moments of the day. We are completely thrilled with the photographs of our wedding. We feel so lucky to have these to share with our guests and to look back on in the years to come. Thank you so much, Helen!"
Olivia
"Working with Helen was a fantastic experience. We just got back from our honeymoon and it's been an absolute joy reliving the whole day through her lovely photos. I knew that wedding photography was something that I wanted to invest in, in terms of both money and research. Helen was a breeze to work with, professional, really communicative and happy to answer any all and questions we had. Helen was also great and easy on the day. We had a long day scheduled, and she was able to keep us calm and laughing throughout. Moreover, the photos were ready so quickly, with a very easy to use page. My husband and I will be forever grateful for these beautiful shots of us, our friends and our family! I would 100% recommend Helen!"
Talya
"Helen photographed our September wedding and was absolutely one of the best things about it! She was so professional, responsive and relaxed throughout and the photos are incredible. There are so many brilliant ones that we are struggling to choose which one to put on our thank you cards. She is amazingly talented and I really don't think we could have had anyone better to capture our day. We will be recommending her to all our friends!"
Sam
"Highly recommend! Helen is a true professional and was such a dream to work with throughout the process of our wedding. She really took the time to listen to what we were looking for and we are so pleased with our photos. She is especially amazing at photographing people and managed to put us at ease even though we were very nervous in front of the camera! So pleased to have the atmosphere of our day captured in photos. Thank you Helen!"
Lucy
"What can we say? Helen couldn't be a better wedding photographer. Charming, low key, low stress yet thoroughly professional, she puts guests and wedding couple at their ease. Helen makes her job look easy, and yet produces the most wonderful photographs of the day. Book her."
Imogen
Suppliers you may be interested in...
Useful
Services
Specifics
About
Style
Additional
Testimonials
Contact