Carraway Events
London
Services
Party Planner
Specific Details
Event Design & Production
Corporate
Wedding
Large Scale Event Production
Full Service Planning
About the company
Carraway Events is a luxury events company designed to cater for the individual needs of every discerning client. Whether you're planning an intimate dinner party or a showstopping, 200-person wedding, the Carraway Events team will turn your vision into something truly memorable. We pride ourselves on designing truly elegant events, with astounding attention to detail. We will create timeless and unforgettable memories that we hope you will talk about for years to come. Discretion is a must for us and our clients and we promise to guard your privacy. We believe it is all in the little details, from the invitation to the dazzling entertainment, "giving your event the green light".
Founder, Cathryn Kendall has worked in the events business for seven years. During this time, she has held senior roles at respected companies, where she has planned events for private individuals, well-known celebrities clients and large cooperate companies. From the Formula E Grand Prix in Bahrain to big-name weddings, Cathryn has covered it all with her unique attention to detail and determination to secure the very best for her clients. Her can-do attitude and impressive address book deliver a second-to-none service, every time.
Style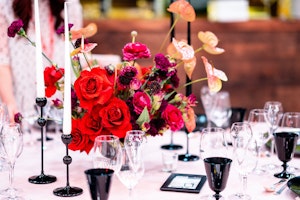 Modern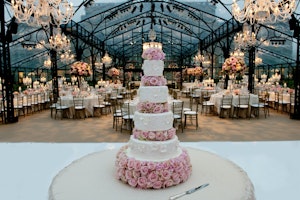 Traditional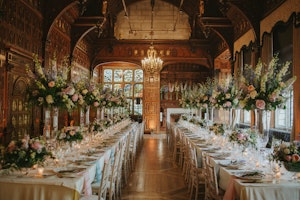 Formal
Additional Information
Do you provide CAD plans?
Do you have public liability insurance?
When was the company started?
2021
Are you VAT registered?
Sustainability
Carraway Events are incredibly conscious of looking after our planet. We work with our production & catering companies to make sure after each event all items go to a recyclable rubbish disposal. We will also ensure minimal waste after an event, for example if any flowers were left over we will donate the flowers to a charity.
Testimonials
"Cathryn helped make our event truly memorable. She considered every detail to ensure all of our guests had a fabulous evening. The most relaxing party we have ever hosted - so effortless we felt like guests ourselves - Thank you so much for everything - absolutely exceptional. "
Tim & Elizabeth Green
"My 50th was so well managed by Cathryn that the party moved seamlessly, the staff were truly excellent and the whole experience was a joy, I couldn't recommend her enough. "
Dr Miles Apthrop
Suppliers you may be interested in...
Services
Specifics
About
Style
Additional
Sustainability
Testimonials
Articles
Contact