Divine Day Photography
Caterham
Useful information
What do prices start from?
All of our rates are bespoke and depend heavily on the project.
What is your day rate?
Full day wedding rates start from £3,200.
Works Abroad
We have experience doing events outside the UK.
Services
Photographer
Specific Details
Fashion
Portraits
Reportage
Female
About the company
Visual Heirlooms... From royals to intimate at home weddings, same sex elopements in the highland wilds to Indian Ocean destination escape vows. What an adventure the past 13 years of covering couples and their love stories has been!
Hi, I am Sandra von Riekhoff, founder of Divine Day photography. My background is in fashion design and photography and I've been shooting weddings globally since 2007. My team and I take a small number of weddings per year in order to follow other passions and give our couples the feeling they are the only one on our WhatsApp chat.
We can help with the entire gammet, the prints, albums and post wedding thank-you bits and are often used as a well of other useful information and advice to help with your vision for the day, your team of trusted suppliers and even tips on managing the emotional part with family. 360 degrees of a wedding!
Style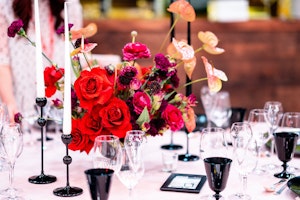 Modern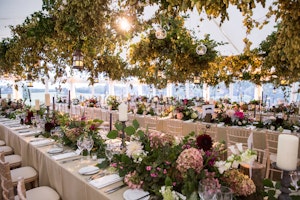 Natural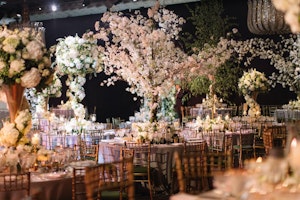 Whimsical
Additional Information
Are you happy to stay late?
Do you do a site visit to venue?
Do you do bridal preperation shots?
Do you have an assistant photographer?
Do you provide albums?
Do you provide an engagement shoot?
Do you provide an online gallery?
Do you provide digital editing?
Do you provide pre-party/wedding consultation?
Do you provide prints?
Do you have public liability insurance?
When was the company started?
2007
Are you VAT registered?
No
Sustainability
Luckily digital photographers are relatively low carbon. We can help you with sourcing sustainable vendors we love including things like make-up artists with a vegan kit and gorgeous vegan caterers etc! Although HOPP can help you there too.
FAQ's
1. When you're choosing your wedding photographer, absolutely make sure you see three or four examples of full weddings (not just the highlights!) 2. Don't get stuck in the trap of tradition, look at all of the moving parts of the wedding that you think you need to do & decide whether or not they actually suit you as a couple...if not replace them with something that does or create a brand new tradition for you both... 3. The day is really all hinged on whether or not the bride has great energy & the best way to make a wedding amazing is to just give out all kinds of LOVE. People aren't there to just see how beautiful your dress is, they are there to receive your love.
I like to do a pre-wedding shoot, it's a great way to get to know you more. Sometimes with destination weddings it's not always straight-forward to meet before the big day, but I love to be in contact with my couples, I love a good whatsapp chat. It's a great way to learn more about each other & I'm always there to answer any questions you might have...I like to think that now that I've shot so many weddings, I'm able to give advice & be an impartial ear to bite off when the table plan is driving you bonkers!!
It is so hard to pick as I am fortunate enough to have sampled many incredible locations. I think my fave is probably Les Deux Tours in Marrakech. It's this perfect oasis in the desert with amazing food, amazing people. The buildings are beautiful, it was created by one of Marakech's most eminent architects and is perfect for a wedding, there are quiet little corners, its intimate, romantic, but not pretentious in the slightest, I love it (can you tell?)
I'm lucky enough to have shot weddings all over the world, including many in the UK, but realised I'm yet to photograph a wedding or event in the Southern Hemisphere, so I guess that's now one to add to the bucket list!
My wedding photos weren't what I hoped they would be. I got someone who wasn't a wedding photographer to do it and I realised that actually you need someone who really understands a wedding day to create beautiful imagery. Alot of the images I take, I am only able to capture them because I now have a good understanding of how a wedding day flows and anticipation of what's going to happen next is a huge part of being able to capture every moment and being able to deliver a set of photographs that are not only beautiful, but representative of the day itself.
I think it has to be when a couple started their first dance to 'Ain't nobody' by Jasmine Thompson, so it started of slow & romantic & all about the couple, but then moved into Chaka Kahn's version where it was more upbeat & fast! I just remember thinking it was pretty epic, there was confetti, balloons & everyone got involved...definitely one to remember!
Yes there has been celebrities and yes there has been some royalty...
Testimonials
"Thank you, thank you, thank you!! Honestly it was a total joy to work with you and be around your energy. It is a real art to come into other people's lives on their most important day, be a friend and also know how to play it. And you did it perfectly. So I truly want to thank you for that as energies are always different and there we lots that weekend. Looking through the photos has been so much fun and make us smile from ear to ear. Thank you for capturing so many wonderful moments and special friends. I really hope we can continue to work together and looking forward to that."
H.R.H. PRINCESS EUGENIE OF YORK
"Wow. Where do I even begin? Sandra, you were the most professional, amazing, talented, incredible part of our wedding and you are the epitome of an artist. Truly genius! Your ability to capture all of the personalities and dynamics of our day is mind-blowing and we are SO in love with all our pictures. You fit with our wedding group and felt like a friend to us!"
Alison Shultze-Bchara
Suppliers you may be interested in...
Useful
Services
Specifics
About
Style
Additional
Sustainability
FAQs
Testimonials
Contact