Dundas Castle
South Queensferry
Services
Venue
Specific Details
Outdoor Space
Country House
Castle
Historic
About the company
Located in its own private 400 acre estate, Dundas Castle is a destination in itself. Available for exclusive use and with an expert, award winning team, Dundas offers a genuine five star experience for your special celebration.
The Croquet Room, Billiard Room, Library and Drawing Room are beautifully decorated and maintained to a high standard, offering the warmth of a family home. The 'Auld Keep', now over 600 years old, offers atmosphere and drama; perfect for an intimate medieval banquet. The Pavilion marquee is a flexible space for larger banqueting and dancing, for up to 200 guests.
Up to 36 adults can be accommodated overnight within the Castle, and there are a number of Lodges on the Estate which are available for additional guests. The rolling lawns lend themselves to archery, falconry, Highland Games and other fun and games. We aim to deliver 'client delight' and make your happy memories.
Style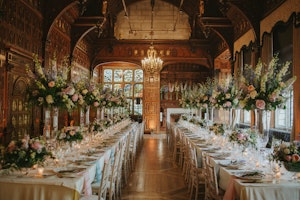 Formal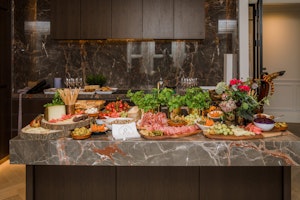 Informal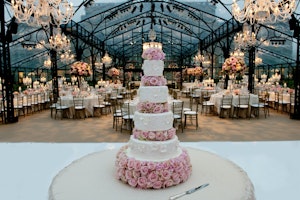 Traditional
Additional Information
Are there bridal changing facilities?
Do you have accomodation?
Do you have an alcohol license?
Do you have an in-house event manager?
Do you have a wedding license?
Do you have disabled access?
Do you have in-house catering?
Do you have parking?
Do you offer exclusive use?
Is a marquee build permitted?
Is there a nearby church?
Do you charge corkage?
Do you have public liability insurance?
When was the company started?
1996
Are you VAT registered?
Sustainability
Dundas Castle has a Green Tourism Award and works hard to ensure the environment is looked after. Our heating and water is provided by a green Biomass System, we have photovoltaic cells which provide our electricity, our farmland houses beehives and all food waste is used to provide a green source of fuel. All food and drink is locally sourced, in season, where possible, and we encourage local suppliers to be appointed to enhance events at the Castle. Furthermore, we have 5 llamas on the Estate, who we love.
FAQ's
Each and every event at Dundas is special and unique; whether an intimate dinner for 20 or a grand celebration for 200. Guests leaving with larger smiles than they arrived with makes every party the best!
Plan meticulously and in detail; deliver effortlessly, where nothing is too much trouble. Smiles will follow.
We have hosted a number of high profile guests events and celebrations. All guests are VIPs, and welcomed with to the warmth of a family home yet the status of a castle.
Testimonials
"Most incredible wedding venue Had the most incredible wedding at Dundas Castle last week. Molly who was in charge of coordinating the day was absolutely amazing and the whole team were on top of everything which meant I could just sit back and enjoy the day knowing that everything was under control. Nothing was too much hassle and everything ran like clockwork. The venue is the most beautiful venue anyone could ask for, our guests were so impressed. The Auld Keep is beautiful for ceremonies and the whole castle has so much to offer such as photos on the roof overlooking the bridges! Hollie liaised with me throughout the run up to the wedding helping put the itinerary together and being in touch with all our suppliers. I cannot thank the whole Dundas team enough and just absolutely love the venue and what it has to offer. Can not recommend it highly enough."
Oriane
"Perfect Venue for the Perfect Day Everything about Dundas is incredible. We got married on Hogmanay 2018 and it was such a special venue to hold our wedding at. We live abroad, so relied on my parents to visit it before paying our deposit and confirming our choice. Their reaction was so overwhelming we couldn't possibly have chosen anywhere else. We were a little apprehensive about not having seen it before we booked, but the excitement that all of our suppliers spoke about the castle with made us feel so much better, but certainly didn't prepare us for just how perfect it is. It difficult to find the words to express our thanks to the staff at Dundas. So many of our guests commented on how amazing they were, which is not something people would normally comment on after a wedding, but is testament to the level of service offered to everyone who attended our wedding. Our suppliers, many of whom were working in the venue for the first time, also commented on how well organised everything was and how great the staff were. Hollie, who helped us plan the wedding, was so warm and helpful throughout all of our communications, and responded to every email and question with the help and support we needed for every part of the wedding. While Rose, who was our operations manager for the day, went above and beyond to make sure everything ran incredibly smoothly throughout the day and that we had a wedding that exceeded our expectations. I honestly can't speak highly enough of everyone involved."
Natalie
"Everything was better than expected! My husband Tom and I got married at Dundas Castle in September. From our very first visit to the castle through to the day itself, the service we received from the team was impeccable. Morvern and Hollie were always available when we had questions and ensured our family were able to visit the castle ahead of the day itself. They were incredibly organised and made everything so easy, we really felt taken care of throughout. On the day itself, Genevieve was our wedding coordinator and she was nothing short of outstanding! Everything ran like clockwork and nothing was too much trouble, which meant Tom and I could just relax and enjoy the day without having to worry about anything! For most elements of the wedding we used the recommended suppliers Dundas gave us, which meant they communicated with each other directly rather than through Tom and I. I also planned a surprise fireworks display as a wedding present to Tom and all the suppliers kept this a secret right to the last second which was great. Everything was so beautiful and seamless and I just wish we could get married there again!! Also, if you're staying at the castle I would highly recommend the Boathouse to stay in - it's beautiful."
Alice
"Amazing Venue & Staff We spent 2 amazing days & nights at Dundas for my son's wedding. I was responsible for the wedding eve celebration and I was very worried about trying to plan it from the US. Hollie assisted me every step of the way with the planning and Gen saw that every detail was carried out as planned. The evening was a huge success!! We entertained 55 people, most of whom travelled from the US. We enjoyed lawn games, a whisky tasting, dinner and a highland dance demonstration. I can't tell you how thrilled I was to see everyone having a great time and many of them not wanting to leave at the end of the evening. The wedding day was perfect - even the weather! The ceremony was in the Auld Keep followed by a drinks reception in the castle and dinner & dancing in the pavilion. So many of our guests told me that it was the best wedding that they had ever attended. I think everyone was glad that they made the trip. Dundas is truly beautiful and the staff is awesome. They are like "wedding ninjas" - practically invisible most of the time, but the second you need something, someone is right there. Thank you Dundas staff for your help and your patience. It couldn't have been better!"
Julie
"Luisa · married on 07/07/2018 The most perfect wedding venue! Words cannot describe how much my husband and I enjoyed our wedding at Dundas Castle. We got married in July and the venue could not have been more perfect. From the initial visit to the wedding itself, the staff continued to impress us with their experience, professionalism and ability to make each and every guest feel at home. Morvern's exceptional knowledge of Dundas helped us plan the perfect day and Fleur was with us on our wedding day, looking after us and keeping us right throughout the day. The venue and the grounds are absolutely beautiful, there was so much to see that out guest were spoilt for choice. Our guests could not stopping admiring the setting. We were lucky and got a glorious sunny day and had the ceremony in the courtyard which I highly recommend. After the ceremony the guests wandered the house, grounds (which as a field of llamas!), the Auld Keep before moving to the Pavilion for dinner. Dinner was amazing and there was plenty space for our 145 guests and a great dance floor for our ceilidh. Staying the night made the whole day that bit more magical. We can honestly say it was the best day of our lives and it wouldn't have been possible without the team at Dundas Castle. They made every second enjoyable and we did not have to worry about a thing. I could not recommend Dundas Castle highly enough."
Luisa
"Our whole wedding weekend was magical Our whole wedding weekend was magical, from the moment we arrived on Friday afternoon all the way through to waking up to a winter wonderland outside on Sunday morning. The Castle was such a spectacular venue for our special day and we had SO many comments about how wonderful both the Castle and the whole Dundas team were. We really couldn't fault the service of your team - your friendliness and professionalism made our day that extra bit special! My personal highlights were: - spending the morning getting pampered with my girls in the Winter room. Such a beautifully decorated, warm and cosy room! - The Keep. What a fantastic place to have our ceremony! So many of our guests commented on how it was the most unique wedding ceremony they'd ever been to! - Having our own Scottish Castle for the weekend (not many people can say that!) It was so lovely to be able to have our friends and family under one roof for the whole weekend. A weekend we'll never forget, in the most spectacular surroundings!"
Susie
"Our fairy tale wedding at the Dundas Castle We had our fairy tale wedding at the Dundas castle in July. Everything was just perfect. The ceremony was held in the Auld Keep, a 15th century tower that is full of rustic charm; the drinks reception was in the main house, which oozed old-world glamour and luxury; and the wedding breakfast was in the Pavilion that is spacious and airy. Food was absolutely delicious and staff was extremely accommodating and helpful. We hired all the rooms in the castle for family and guests to stay. Every one of them is so gorgeous and special. We couldn't ask for more for our wedding and all the guests kept telling us how "perfect" it was! Thank you Dundas!"
Jenny
Suppliers you may be interested in...
Services
Specifics
About
Style
Additional
Sustainability
FAQs
Testimonials
Contact