Endeavour Floral Design
London
Useful information
What do prices start from?
£500
Services
Florist
About the company
After a successful and decade long career immersed within the heights of both the London & Parisian fashion industries, former photographer Steve Clark sought to embrace new creative challenges & took up the reins of the family floral design business but it wasn't long, before he was invited to embrace an even more esteemed position as the head of floral design & creative projects at the world renowned five-star Lanesborough hotel. After many years the decision was made to leave Lanesborough and Steve quickly found himself working with some of the industry's leading luxury floral design brands which inspired him to create Endeavour. Endeavour Floral Design has been carefully developed with quality, flexibility, value & service at it's heart, our team provides a very personal service for every event regardless of the size & we work tirelessly to ensure that fantastic results are always achieved for every client.
Style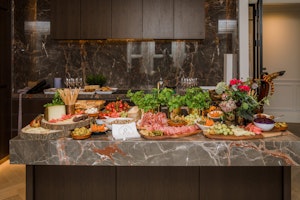 Informal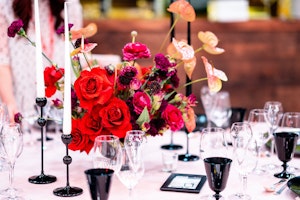 Modern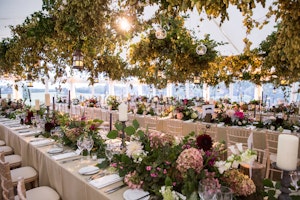 Natural
Additional Information
Do you do a party/wedding consultation?
Do you do a site visit?
Do you have in-house candles & vases?
Do you have in-house props for hire?
Do you provide confetti?
Do you provide delivery, set up & breakdown?
Do you provide floral aisles?
Do you provide table centrepieces?
Do you provide wedding arches?
Do you have public liability insurance?
When was the company started?
2018
Are you VAT registered?
Sustainability
At our Kent based studio & prop house we consciously make every effort to use as little plastic as possible! If we do have to use Oasis products within our weddings & events we only ever use the bio-degradable versions & at every opportunity, we recycle our waist & compost all of the flowers & foliage that return to us unless of course, they are still fresh enough to be re-fashioned & given away. We are looking into the possibility of up-grading our delivery vehicle & purchasing an electric van although this might take some time so in the meantime, we are taking every step needed to ensure that we are as efficient as possible with regards to miles that we travel and the carbon footprint that is created as a result.
FAQ's
Our most memorable wedding to date happened on the run up to Christmas last year & had a brief that requested a Parisian styled winter wonderland. For the wedding breakfast we created a stylish selection of towering domed floral canopy's as well as lower floral table gardens to decorate the guest tables & for the bride and groom, we provided beautiful tall gold candelabra's that were generously draped with heavily flowered foliage garlands. Each of the tables were covered in both blush & cream tall taper candles as well as twinkling tea lights & just outside this room where the drinks receptions would take place, we filled the space with a forest styled selection of fairy light laden Christmas tree's in every size you could possibly imagine. Both of the areas within the venue really did look stunning & the wedding party had a truly fantastic day! job done, in style, as always!
Be prepared for the unexpected & always be prepared to go that extra mile as the end results are always worth it!
Service, quality, flexibility, honesty & value. The service that we provide has been designed specifically to allow our clients (regardless of budget size) to be able to receive an honest, quality driven & flexible response to all of there design requirements. We are proud to be able to provide bespoke solutions & quality based results, we never cut corners & we strive, to always provide the best possible value so that every box is ticked at every possible stage in our clients journeys with us!
Twiglets and lots of them!
Suppliers you may be interested in...
Useful
Services
About
Style
Additional
Sustainability
FAQs
Contact