Flo Brooks Photography
London
Useful information
What do prices start from?
£2000
Works Abroad
We have experience doing events outside the UK.
Services
Photographer
Specific Details
Portraits
Reportage
Female
About the company
Flo Brooks, a professional photographer with ten years' photographic experience, established her own studio, Flo Brooks Photography, in 2016.She trained at the London College of Fashion, where she earned a BA (Hons) 1st Class in Fashion Photography. In 2008 she was recognised as one of the top ten photographers in the country in her age group.
Based between the UK and the Swiss Alps, Flo offers a comprehensive range of photographic services. She covers bespoke events in England and the Alps as well as further afield. Her portrait sessions of newborn babies, mothers-to-be, and family groups can be staged in the comfort of your home, on location or at her Chelsea studio.
Flo is young and energetic: she loves working with new people, thrives on creating different and exciting imagery and works enthusiastically – and patiently - with families to capture a perfect set of images. Her style is approachable and easy-going yet she brings a high level of professionalism to every session and has a wonderful ability to meld in seamlessly at an event or with a family she is photographing.
If you would like to work with Flo to capture a special occasion, celebration or important event, or are interested in exploring Flo's top-notch editing and graphic design skills on your own photographs, do please get in touch.
Style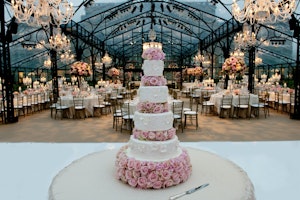 Traditional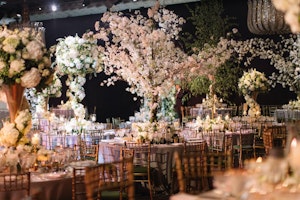 Whimsical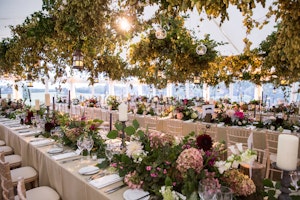 Natural
Additional Information
Are you happy to stay late?
Do you do a site visit to venue?
Do you do bridal preperation shots?
Do you have an assistant photographer?
Do you provide albums?
Do you provide an engagement shoot?
Do you provide an online gallery?
Do you provide digital editing?
Do you provide pre-party/wedding consultation?
Do you provide prints?
Do you have public liability insurance?
When was the company started?
2016
Are you VAT registered?
No
Testimonials
"Flo made us feel at ease from start to finish. Just by looking at her portfolio you can see that she is undeniably a very talented photographer but it takes more than just amazing photography skills when it comes to choosing someone to capture one of the most special days of your life. We wanted to make sure we felt comfortable and relaxed throughout the day and Flo did just that. She is efficient with a great eye for detail and took on everything on board that we said all whilst keeping cool, calm and collected (especially when it came to organising family members!)."
Sadie & Luke
"Flo is a complete joy to work with – friendly, efficient, discreet, flexible, and most importantly, incredibly skilled at taking beautiful photos of both people and event settings. We love receiving her photos after each event she works at (which are always edited and sent over quickly) as they always capture every element perfectly, as well as the overall atmosphere. She will always go the extra mile to accommodate our needs and I wouldn't hesitate to recommend her to anyone. "
Kyla Owen - Head of The National Gallery
"Outstanding! A truly fantastic photographer with a very special talent. Flo went above and beyond - from the hours spent researching the venue, photo spots and lighting, to the hours spent ensuring we had the perfect batch of snaps to share with our friends and family – we can't thank her enough."
Cathy and Max
"Flo photographed our wedding last summer, and did the most fantastic job. Not only are the photos absolutely beautiful, but she was also so easy to have around on the day. I was worried about having to pose for photos but Flo made us feel really comfortable and created natural scenarios where we could be ourselves and the outcome was stunning! Her calming presence and ability to be everywhere at once, at the same time as hardly being noticed is remarkable. I can't recommend Flo highly enough."
Mary & Jonny
"Flo takes the most beautiful, natural photographs, and had a particular talent for capturing the atmosphere of our wedding day and not just who the guests were. She understands completely that all weddings and couples have a different idea of their day and works carefully to blend in whilst the celebrations are on-going. Flo is so easy to speak with and has such a well thought through process for delivering the photographs following the wedding; I received our photographs much more quickly than other people I know. Flo's photographs speak for themselves, their quality is obvious but she is also a really lovely person to have at your wedding anyway!'"
Phoebe and Stephen
Suppliers you may be interested in...
Useful
Services
Specifics
About
Style
Additional
FAQs
Testimonials
Contact