Photography & Videography
Florence & Charles
London
Useful information
What do prices start from?
1450
Works Abroad
We have experience doing events outside the UK.
Services
Photographer
Videographer
Specific Details
Reportage
Portraits
Videography
Documentary
Reportage
Drone
Cinematic
About the company
We are destination wedding photographers with the unique perspective of being married to each other, a passion we feel translates into our work, and we absolutely love what we do.
Over the years we have been fortunate to travel to some beautiful locations across the UK and Europe to capture both photos and video for our couples.
Specialising in documentary style wedding photography, we capture candid moments throughout the day and do our best to blend into the background.
Style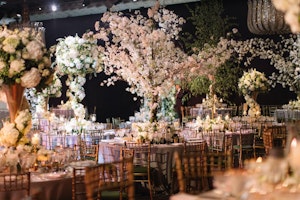 Whimsical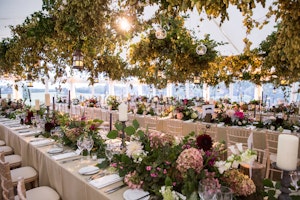 Natural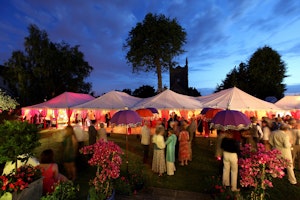 Bohemian
Additional Information
Are you happy to stay late?
Do you do a site visit to venue?
Do you do bridal preperation shots?
Do you have an assistant photographer?
Do you provide albums?
Do you provide an engagement shoot?
Do you provide an online gallery?
Do you provide digital editing?
Do you provide pre-party/wedding consultation?
Do you provide prints?
Do you provide a highlights video?
When was the company started?
2015
Are you VAT registered?
No
Sustainability
When planning our travel we always look at the most environmentally way to get somewhere, whether that be choosing trains and busses over cars and planes, it is always at the forefront of our minds. We also plant trees in private as part of the global campaign to slow, halt and reverse the effects of global warming.
FAQ's
Ooh, good question, and very hard to answer! There are so many ways to "grade" weddings - production, design, flowers, food, entertainment - but ultimately it comes down to the love there on the day. It doesn't have to cost an arm and a leg either, for example we shot a wedding in Shropshire in September 2019 and the whole wedding was produced by the couple and their friends, as they worked on the festival circuit. I believe the whole 3 day weekend cost under £10,000 to put on for some 200+ people, and the production values were so high, but so bohemian. They even had 3 hot tubs for the after party! So yes, no individual stand outs, just multiple in their own spectacularly individual way.
Listen to all those relatives and friends offering unsolicited advice, and largely ignore it! It is your wedding, and you should do it your way, even if someone else is paying for it. (Give them something to do and talk it up as integral, that usually gets them out the way so you can crack on...) There is no substitute for authenticity and this is tangible on the day, and in the photos and video which are delivered to you afterwards. We have shot weddings where the father / mother of the bride, and indeed groom, have decided they want to invite everyone in their address book. The result being the bride and groom having a wedding with a load of people they have no relationship with accounting for 50% of the party. As photographers we had to work twice as hard to capture half the magic, as those moments were so much further between. This is about you and the people you love, not every man and his dog.
We are documentary wedding photographers, and our goal is to tell the story of your day whilst blending into the background.
We have over 20 years combined experience working in events. Florence worked in production, planning and management since she left university over a decade ago, and also founded and ran her own event collective executing big budget events for private clients and brands such as Coca Cola. The festival circuit is where she was most at home, running boutique camping at Secret Garden Party and Boomtown, working on the production of the Rabbit Hole at Glastonbury, and latterly founding the Mind Body Soul healing area at Noisily Festival of Music & Arts. Charles co-founded his own technical production company in 2011, which he ran for 6 years providing audio, lighting, stretch tents, and turnkey event design to private parties, corporate events, festivals and weddings. At the same time he co-founded Noisily Festival, now heading into its 9th year and attracting some 6,000 guests each July.
The short version... We met when Florence joined the Noisily Festival team in 2016 to produce the healing area. It was love at first sight, we shared a kiss and 6 weeks later Charles began designing a ring. Cut to present day and we are married with our first child in our arms.
Being married to each other gives us a unique perspective, and our shared intuition creates truly individual imagery, and unlike some photographers who will offer a second shooter who may be unknown, we come together and work together all the time, so the quality of our storytelling is always consistent. Florence shoots the girls getting ready, and a female presence is totally invaluable here, whilst Charles heads out with the boys for ushers lunch, activities and beyond. Then when everyone comes together, we get multiple angles of the same moments happening, and this is where the real magic of emotion gets captured. We shoot photography and video, offering the complete package. Finally, we insist on meeting our couples before their wedding. Beyond the plans and running order, it is the relationship between you and us that effects the quality of the photos and video. You need to know if you like us and if you want to work with us thereafter. Although we're sure you will!
Anywhere, there really is no distance we won't cover if you want us to be there on your wedding day.
Testimonials
"Charles and Flo are the dreamteam. It was amazing to work with two people who bounce of each other so well. We were able to have separate photos getting ready, which we really treasure, then during the day they set up at different angles and areas. The end result meant we got to see so much of what was going on in the day, even the parts we missed. The pictures themselves are gorgeous. Ultimately they nailed the brief of capturing the love and joy of the day in a really organic way. We would highly recommend them! "
Emmy & Sam
"We would highly recommend Flo & Charles to others looking for wedding photography. As a pair they managed to seamlessly capture such warm, intimate moments. The details in their photography and the actual quality of the images is outstanding. When viewing the photos back, we truly felt as if we could have been there all over again. Their flow around the space was friendly and discreet, working together as a pair to deliver shots we didn't even know were being taken. They are both such lovely people, it was a joy to have them capture such a special day. Thank you."
Alex & Sol
"Florence & Charles were absolutely amazing right from the start! We couldn't have asked for better photographers for our special wedding weekend. Their skills and enthusiasm made the whole process absolutely frictionless, from pre-wedding planning to the very last day. Having a couple photographing you and your other half resulted in two beautifully distinct perspectives from the side of the bride and groom. They managed to capture the simplicity of our wedding in their photos, with real people and real expressions. Looking back at the pictures made us wish we were there all over again! Thank you again for having done such an amazing job! We will recommend your services to anyone looking for the perfect wedding photographers! We love you."
Nicola & Romain
"Charles and flo are an ace team who made everyone feel relaxed and comfortable. Their beautiful photos have transported us back to the best day of our lives and continue to do so. Thanks guys."
Demo & Jamie
"Charles and Flo: the dynamic duo. What can I say? These two know how to shoot, they managed to capture everyone at our wedding in their best light, posed or natural. It's as if they imagine the perfect shot, fiddle with their apertures, so to speak, and voila! Hey presto! The rabbit is out of the hat, and bounding it's way to glossy immortalisation with literally thousands of beautiful moments captured and the odd surprise thrown in for good measure. I could say more but I don't want to ruin the surprise. I would just say 'book them' and all will be revealed!"
Lucy & Tom
"We loved having Florence & Charles taking photos at our wedding. They have bags of charisma so get even the most difficult guests smiling. They have a great eye for special candid moments. We got a wonderful diverse mix of shots that we are really happy with."
Kate & Will
Suppliers you may be interested in...
Useful
Services
Specifics
About
Style
Additional
Sustainability
FAQs
Testimonials
Contact