Itchy Feet
London
Useful information
What do prices start from?
Prices start at £1750 for our Bands. DJs from £900.
Works Abroad
We have experience doing events outside the UK.
Services
Music
Specific Details
Band
Disco / House
Brass
Musician
Saxophone
About the company
Itchy Feet is a collection of DJs and Bands who tour the UK, performing in nightclubs.   As we have become more popular from our extensive touring, we have been asked more and more to provide the entertainment at private events, and in particular, Weddings. What we've learned, is that more than anything people just want a simple solution for the entertainment at their event. This is what we aim to provide.   Our goal is to provide amazing entertainment within the world of private events, specifically Weddings and late night Birthday Parties. If you have some space, and a group of people, we will get them dancing. Like, really dancing.   We have a roster of DJs and Bands who we will match to your needs and a massive selection of audio and visual equipment too.
Style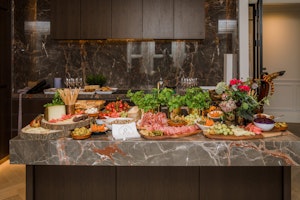 Informal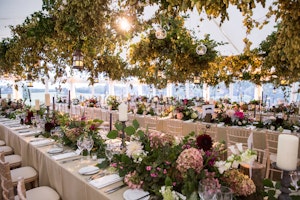 Natural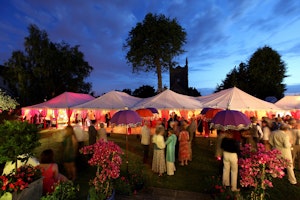 Bohemian
Additional Information
Do you have an in-house PA system?
Do you have in-house lighting?
Do you provide an onsite sound technician?
Do you provide artist management?
When was the company started?
2015
Are you VAT registered?
No
FAQ's
Our bands play for up to 2 hours, divided between 2 sets. Our DJs are troopers however and can go on for up to 3 hours.
In the high majority of cases this is a big yes, as we know the last thing you want is to be worrying about anything technical going wrong!
By and large yes, but it really depends what the venues set up is.
Sadly this does occur from time to time, however we have a deep roster in all our bands so we always have fantastic musicians (who know the show), ready to step in.
Generally speaking we'll construct the show from our proven repertoire which we've built up over the years. There is a certain degree of flexibility here but our priority is to fill the dance floor and keep it that way!
Absolutely! Whether it is an acoustic act or just some chilled Motown tracks through speakers, we've got you covered!
Testimonials
"The Band were absolutely epic last night- truly truly wonderful and everyone loved them!! Thank you!"
Laura Stafford-Deitsch
"What can I say about the band and DJ - a million thank yous aren't enough for their professionalism and talent! I have never seen a dance floor full from start to finish like it was on Saturday night, people just didn't stop dancing, and who can blame them when the music was so fantastic. The band was, without a doubt, the greatest part of the day (aside from becoming husband and wife of course!) I had high expectations having seen you guys multiple times at university but you really did surpass everything I could have wished for. Thank you for being so damn good!!"
Eve Clayton
"Thank you so much for Saturday! The band were absolutely incredible - we are so thrilled with how it all went. Please pass on our thanks to all the band, it was all so professional."
Nick Carter
"You were all amazing and quite frankly absolutely 'made' the party, the band were incredible as was the saxophonist during the drinks reception , Tom and Henny were over the moon…..Well done!! Please let the band know we were thrilled with them."
Fiona Wellington
Suppliers you may be interested in...
Useful
Services
Specifics
About
Style
Additional
FAQs
Testimonials
Contact