Matt Maurice Events
London
Useful information
What do prices start from?
£995.00
Works Abroad
We have experience doing events outside the UK.
Services
Production
Sound & Lighting
Music
About the company
Delivering the perfect soundtrack and DJ solution, our music selectors for parties and events have enabled us to build a reputation for seamlessly and skilfully blending the new with the old from all music genres. Matt Maurice Events offer a selection of the most in-demand DJs for parties, weddings and events, chosen for their experience, accumulated musical knowledge and rich artistic heritage passed down from backgrounds within music production, live bands and from playing at many of the world's finest clubs, bars and event venues.
Highly regarded as musical curators and based on our client's objectives and ideas, our DJs will select the music designed to capture and enhance the mood and energy of your event. From private cocktail parties and weddings, through to film premieres and corporate events. From the initial consultation and evaluation of your needs and objectives, Matt Maurice collaborates with you every step of the way to deliver a tailored, unique and sophisticated DJ and party production package.
For corporate events, Matt Maurice Events has worked with and played for a range of clients whose diversity is matched only by their prestige. From famed publications (Vanity Fair, Tatler and OK Magazine) to corporate events for automotive companies (Audi, Mercedes, McLaren, Ferrari and Lamborghini) to blue-chip internationals (Sony BMG, EA Games, Virgin, Bloomberg, Bank Of America, Google, LG) and luxury brands (Chanel & Charlotte Tilbury).
For all DJ bookings, we offer a complimentary music consultation to discuss your likes and dislikes. You will also receive a unique login to our online music database for either just you the party host or for the guests themselves to add their favourite music choices. Your DJ will then incorporate this into their own tried and tested music repertoire.
We also offer a range of in-house event production services for sound, lighting, audio-visual, dancefloors, staging and draping, giving clients the benefit of dealing with just one supplier. Our production experts have worked across a variety of venues and projects, allowing them to make the best possible recommendations. With warehouses both in London and East Sussex, we have easy road access to deliver our lighting hire and event production services across the UK and into Europe.
Style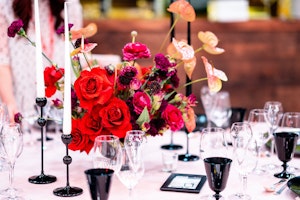 Modern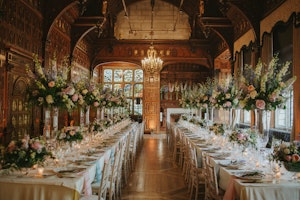 Formal
Additional Information
Do you offer a styling service?
Do you provide delivery and collection?
Do you provide set-up and breakdown?
Do you assist with council regulations for sound?
Do you have in-house sound?
Do you offer bespoke music coordination?
Do you provide an onsite lighting technician?
Do you provide lasers?
Do you provide lighting equipment?
Do you provide sound equipment?
Do you provide stage decor?
Do you have public liability insurance?
When was the company started?
2003
Are you VAT registered?
FAQ's
Describe the best party/wedding you were involved with? A three-day wedding on Amalfi coast at the beautiful Villa Cimbrone
What is your number one top tip? Always have your bar near your dance floor
Describe your style in 3 words Masters at work
We've worked on numerous celebrity parties and weddings over the years for which our lips are sealed by NDA's
A diverse range of DJs complemented by our own in-house production for sound and lighting
Testimonials
"DJ Matt Maurice It was time for the real party to begin. DJ Matt Maurice started playing a selection of the couple's favourite tracks. "
Ok Magazine / Wedding
"They danced the night away to the rousing sounds of DJ Matt Maurice.
Ok Magazine / Wedding 2019
"Acclaimed DJ Matt Maurice knows just how to get the party started - and keep it going. Founder of Matt Maurice Event Music. He specializes in 'discotheque couture' creating - dance - all - night soundtracks. "
You & Your Wedding Magazine
"Penelope Cullen Local Guide · 90 reviews a month ago- Matt is my all time favorite DJ, I have had the pleasure of working with him and his amazing team over the last 10 years and they have helped me deliver the most memorable weddings for my clients, from an exclusive private hire wedding weekend at Cliveden to a Wedding party over 2 floors at One Marylebone. Matt's attention to detail and energy is infectious and it is so lovely to work with him and his team. With their attention to detail on music and also planning & production -installs we have been really able to wow our clients. I couldn't recommend Matt more highly... Hence why he is my go to DJ! X"
Penny Cullen
"We have used Matt Maurice DJ services for many years now and we always know that he will always provided excellent quality DJ's all the time, that are amenable and approachable to each one of our discerning clients!"
Gary Peters
Suppliers you may be interested in...
Useful
Services
About
Style
Additional
FAQs
Testimonials
Articles
Contact