What Size Dance Floor Do I Need at My Party or Wedding?
By HOPP Team
Cover Image:
Dancefloors are so versatile nowadays at weddings, birthday parties and corporate events, and are usually the focal point of any event space.
Hiring a dancefloor is becoming more and more popular as people want something fresh, modern and a bit different to make their event stand out. Gone are the days where you had to accept a traditional wooden dancefloor as part of a wedding venue's hospitality package. These days, dancefloors come in all sorts of different shapes, sizes, and styles, from chic chequered black & white designs to LED interactive platforms, to modern glass and mirrored dancefloors.
Dancefloors can be used not only for dancing on but also work great for fashion model catwalks, awards ceremonies, podiums for conferences and walkways for civil ceremonies. They can even complement the theme, brand, or colour of your event, providing your guests the perfect stage to strut their stuff!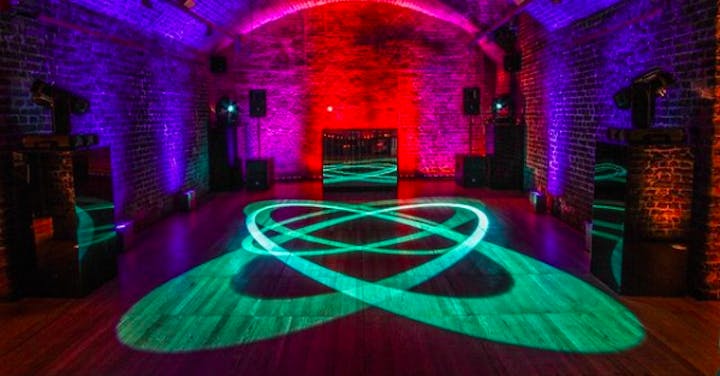 Image above: Velvet Entertainment
Dancefloor Size
When planning the dancefloor size you need for your party or wedding, bear in mind that not all your guests will be headed to the dancefloor at one time. Approximately only 50% of your guests will be on the dancefloor at any one given time.
To work out the exact size dancefloor requirement that you will need, there is a simple equation that is used throughout the events industry. That is to times your total guest number by 4.5 square feet. This is not an exact science and if in doubt, take the smaller dancefloor sizing option because, as said previously, not all your guests will be boogie-ing at the same time, and guests will always find space to dance around the edges! It is also important to note that this size equation does not include space for a band or DJ that you might hire along with it. We recommend NEVER putting them on the same surface (i.e., on the dancefloor) as sound and lighting equipment can jump around, which is a serious safety hazard to both you and your guests.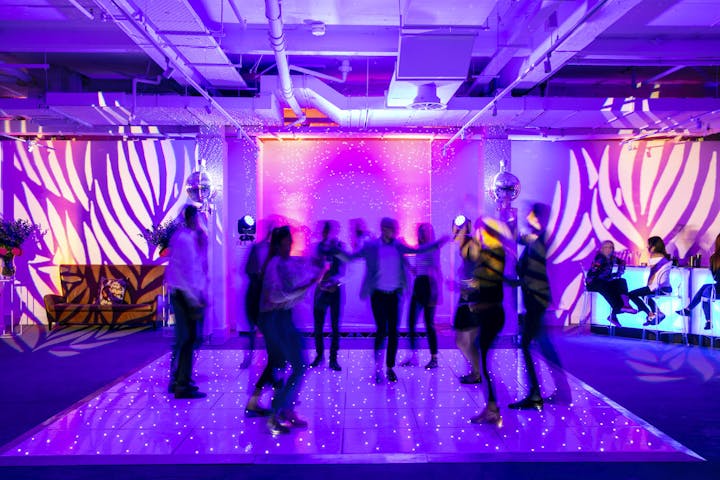 Image above: Matt Maurice Event Music
Black & White Dancefloor
The chequered dancefloor design is perfect for black-tie celebrations and corporate events, although equally suitable for weddings and birthday parties. They are a versatile design that will complement most theme and colour schemes, providing the most stunning dancing area.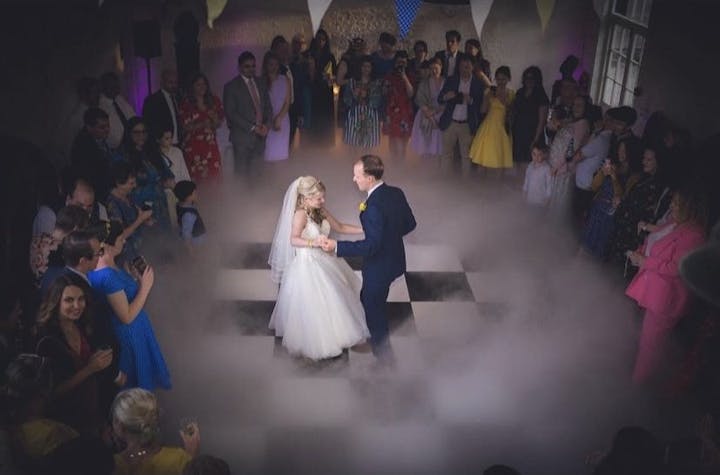 Image above: Matt Maurice Event Music
Light Up or LED Dancefloor
LED dancefloors are perfect for use in venues for events such as weddings, parties, and corporate evenings. It really is a floor like no other and the overall effect is spectacular and fantastic for themed nights. Why not go retro with a LED disco dancefloor and get your guests dancing the night away on a multicoloured illuminated dancefloor. Your guests will feel straight out of the 70's film Nightfever!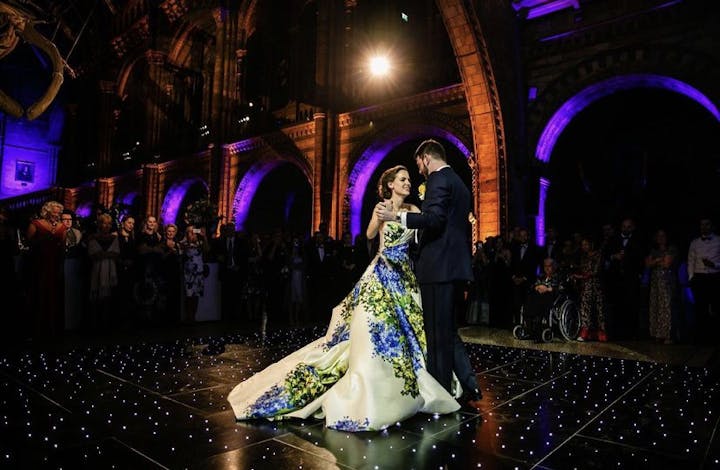 Image above: Matt Maurice Event Music
Interactive Dancefloor
Why not offer your guests a unique experience with hiring in an interactive dancefloor? Whether you are organising an awards ceremony dinner, movie premiere, product launch, wedding celebration or birthday party, this is a must have for any event! Your dancefloor will guarantee to bring the WOW-factor the very second your guests step on to it.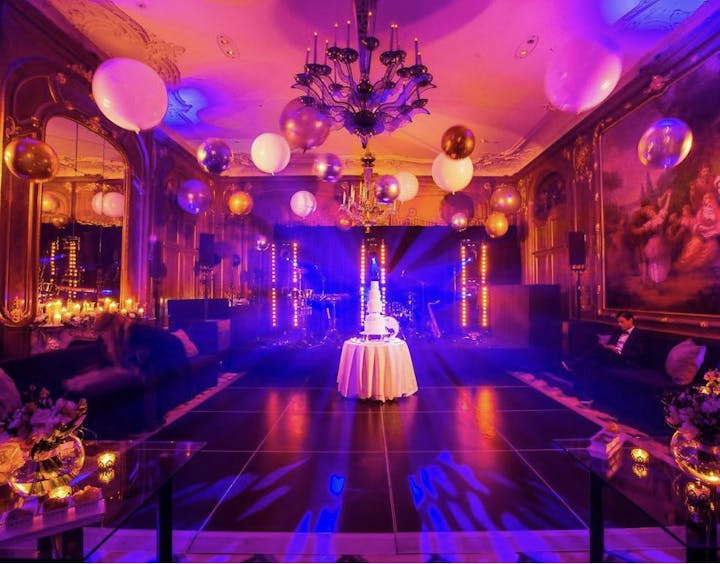 Image above: Lightning Events
Bespoke Painted Dancefloor
Are you looking to add un unexpected flair of colour or personality to your event? Our latest obsession is with painted dancefloors, where you can turn any image or design into a gorgeous vinyl cover for your dancefloor. There is nothing more personal than a bespoke creation to make your wedding day or kid's birthday party extra special.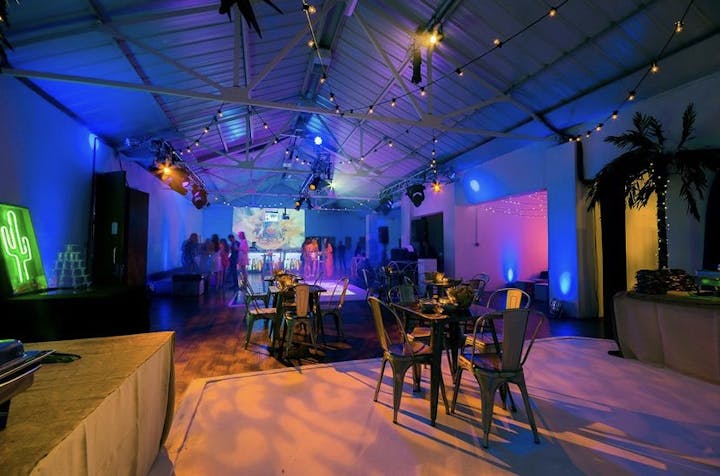 Image above: Velvet Entertainment
Revolving Dancefloor
A moving dancefloor? A personal favourite of ours! Nothing draws your attention more than a moving platform. Dancefloors that can rotate or lift your guests up can really create that extra special impact at your event.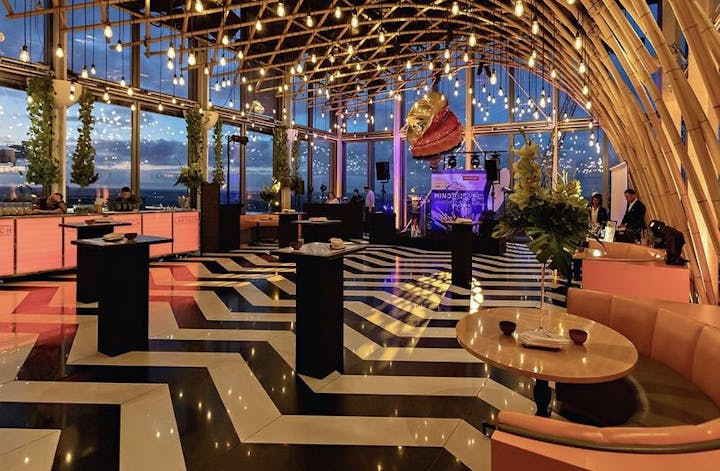 Image above: Lightning Events
Mirrored Dancefloor
These magical and elegant dancefloors are sure to get your guests talking. The mirrored floors will create the effect of making your party venue double in size which is ideal for those smaller affairs.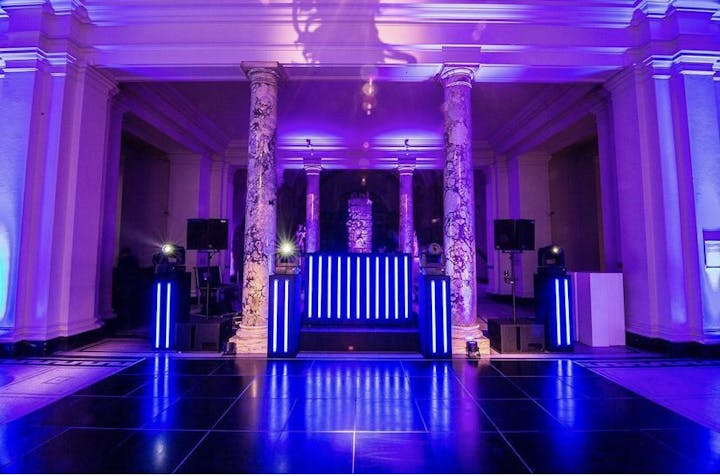 Image above: Wise Productions
No matter what occasion you are celebrating, the fantastic party suppliers on House of Party Planning can provide you with a dancefloor for your friends, family, colleagues, and acquaintances, to dance the night away on. The possibilities are endless, the only limit is your imagination!
Check some of our dancefloor hire suppliers today: Velvet Entertainment, Lightning Events, Matt Maurice Event Music, Event Concept, Wise Productions.
Written by our Team of HOPP Experts.