REAL WEDDING: DAVINA & ALEXANDER
By HOPP Team
Welcome to our HOPP Real Wedding series, where we speak to brides & grooms about how they planned and prepared for their big day, featuring an array of our magnificent HOPP party professionals. For the third in this series, we spoke to Davina & Alexander, who were married at their family home. Here's how their special day went…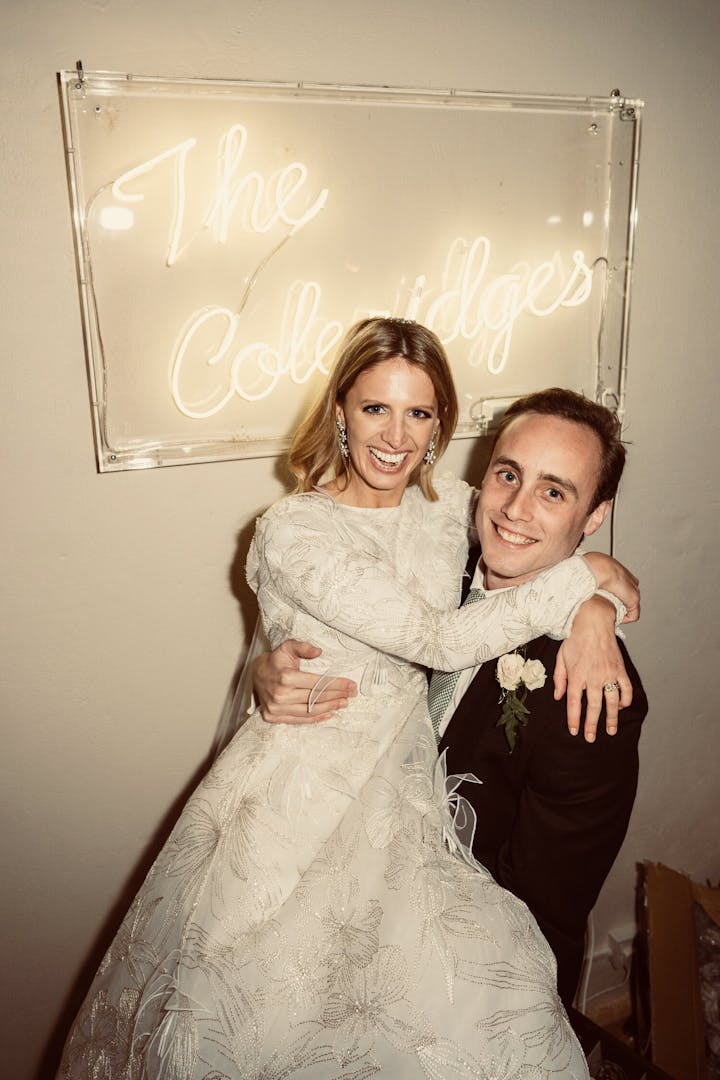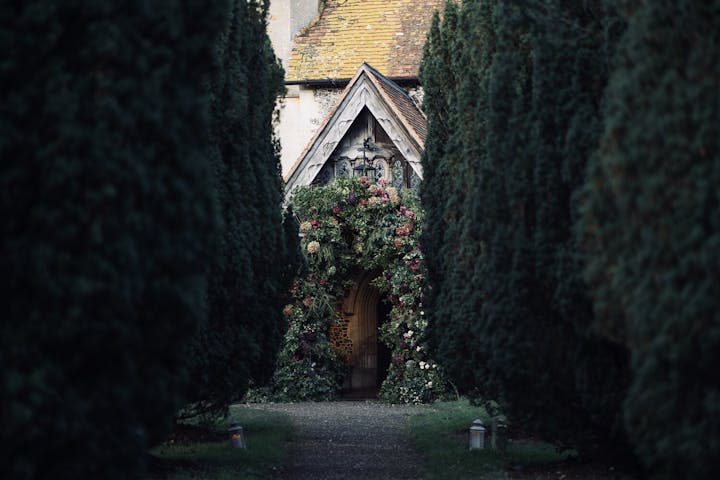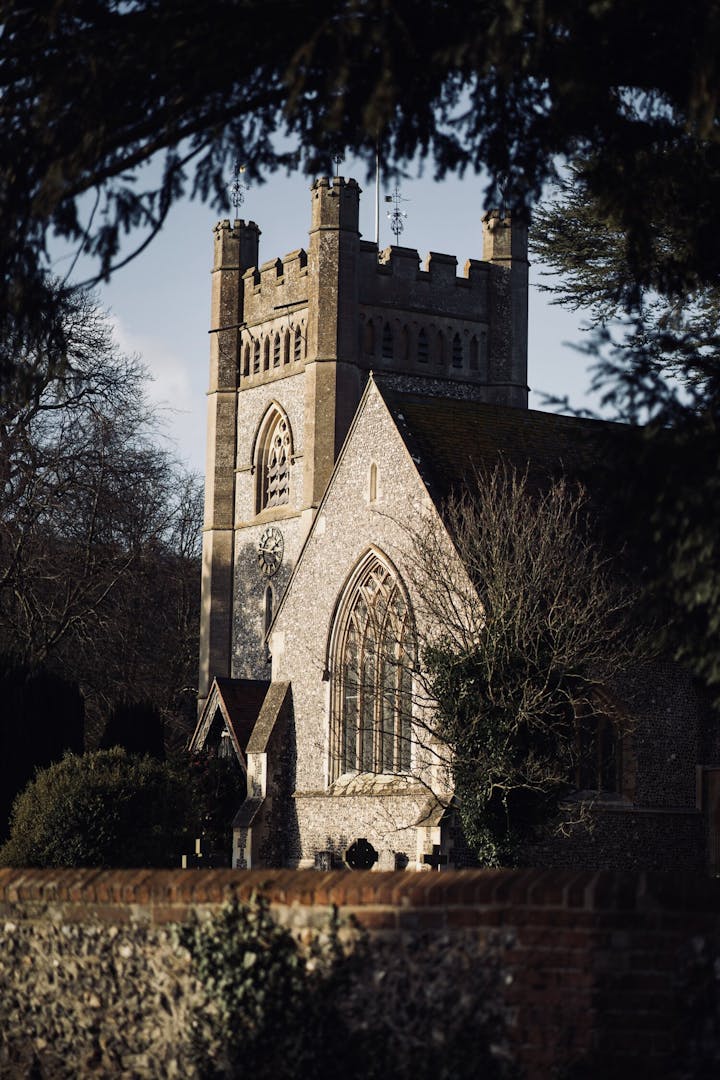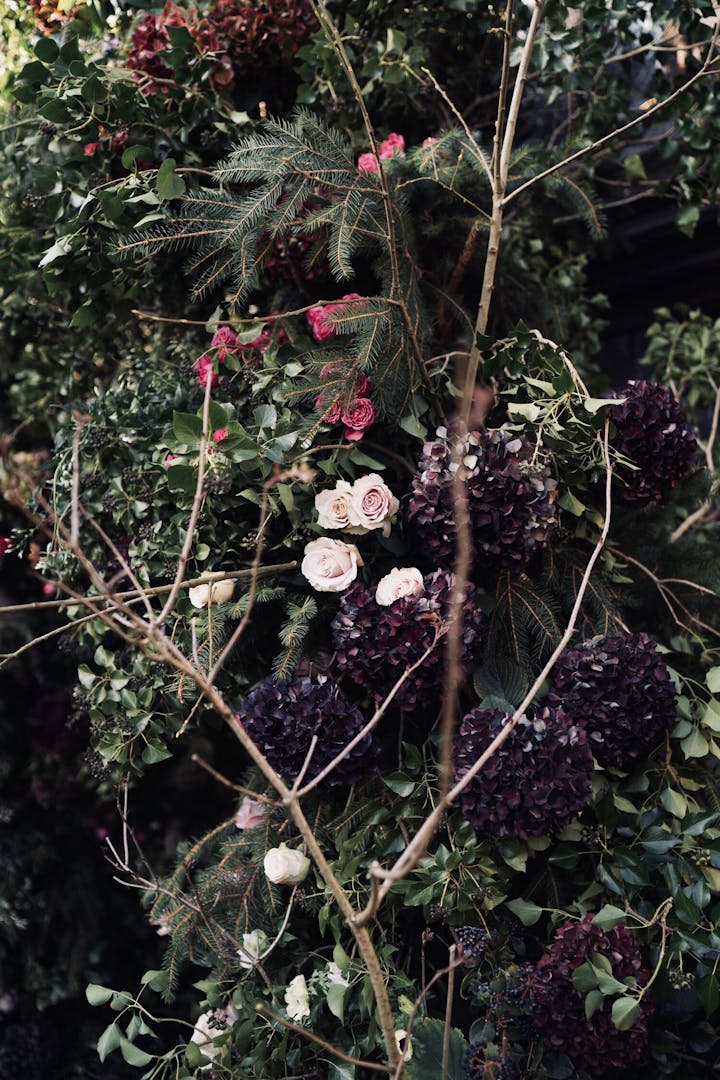 How far in advance did you start planning your wedding? 1 year

How/Why did you choose your location? The wedding was at my family home where I grew up.

What entertainment did you organise? String quartet for the church, pianist for drinks reception, band and DJ for after dinner.

How did you keep your guests entertained all day as this can often be the challenge with weddings? Moved everything along quickly, short drinks reception, quick fireworks, broke up dinner with speeches in between the courses.

Did you give your guests party favours? No

Who made your cake? My mum!

What was your first dance song? Signed, sealed, delivered, I'm yours!

Who gave the best speech and what tips do you have for the speechmakers out there? My husband. Keep it short, mix of sentimental and funny.

Did you offer vegan and vegetarian options for meals and canapes? Yes

How did you decide on your final menu? I chose my favourite meal! Figs, Parma ham and mozzarella followed by beef Wellington.

Who were your dress and veil designed by? Mira Zwillinger dress and borrowed my friends Emilia Wickstead veil

Did you have a theme for your bridesmaids? No

How many dresses did you try on before you found the one? A lot! Probably 30 which was too many!

Did you have a Band or DJ? Both

What flowers did you go for and how did you choose? I used Tattie rose, she is amazing so I let her decide. I got married in December so it was all quite wintery.

What was your wedding vibe/theme? Winter with a hint of Christmas, lots of mistletoe!

Who did your makeup? (Did you do any skincare or wellbeing prep ahead of the wedding?) Ausra. My one tip would be so as many hair trials as you need so you know you will be happy on the day!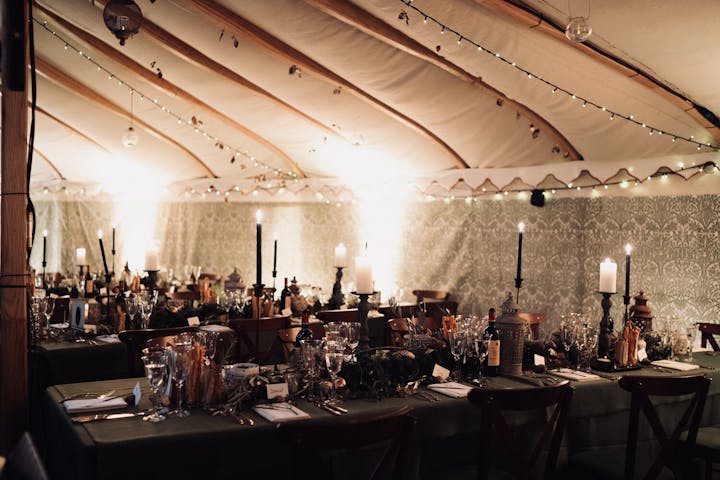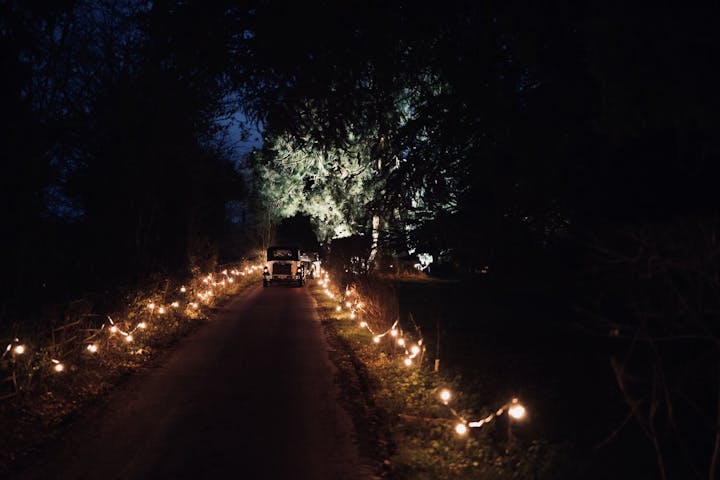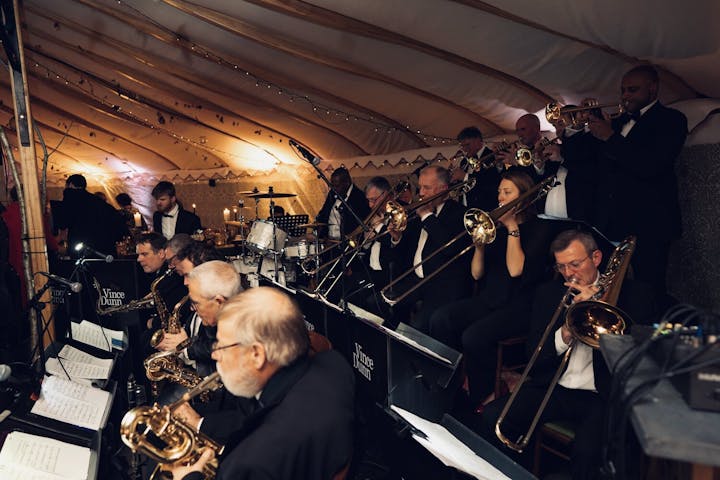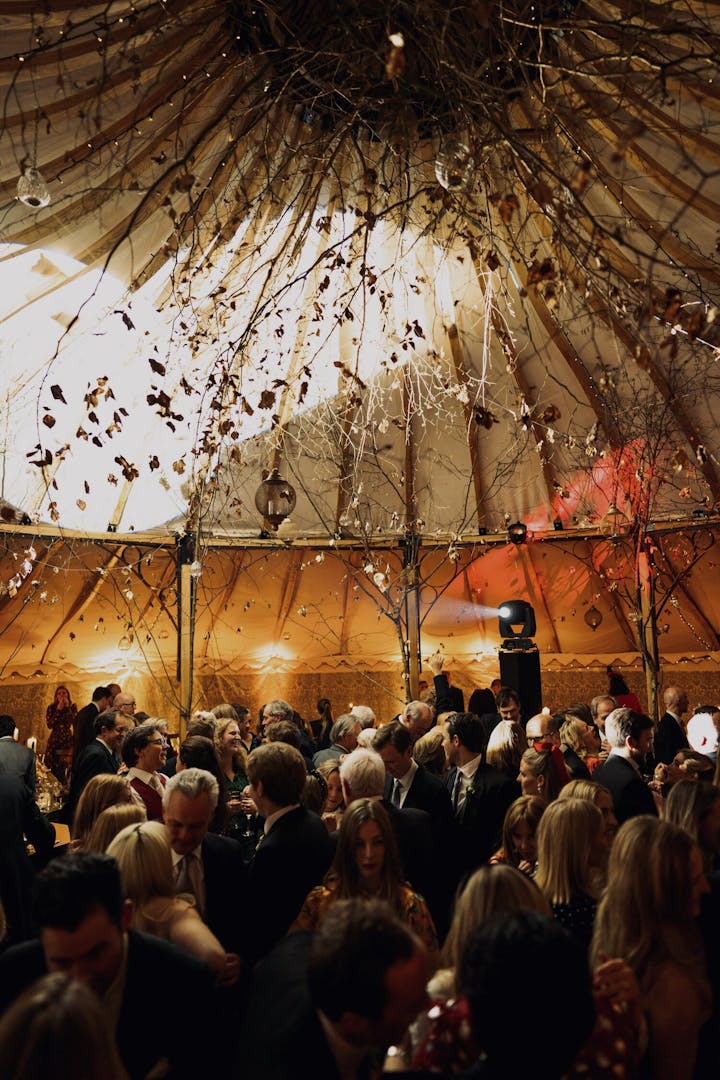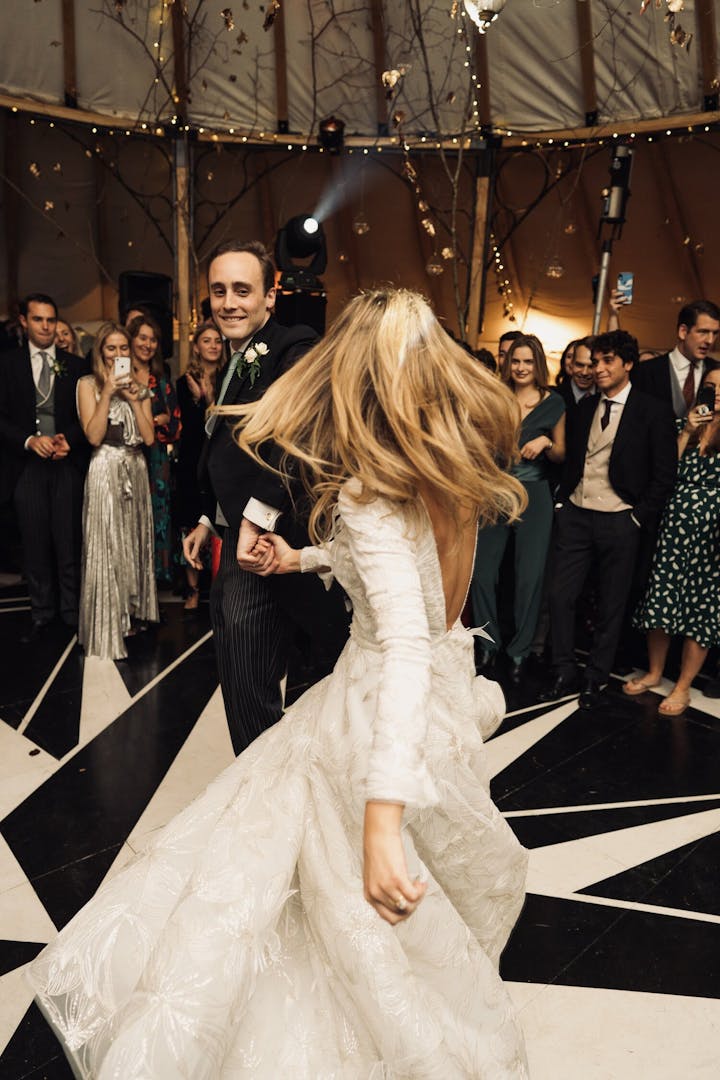 Suppliers!
Marquee - LPM Bohemia
Florist - Tattie Rose
Band - Vince Dunn Orchestra
Photographer - Marcus Dawes
Videographer - Beej Harris
Caterer- Luscombe
Production - Origin Technical Productions
Make Up & Hair -Ausra

DJ - Sam Young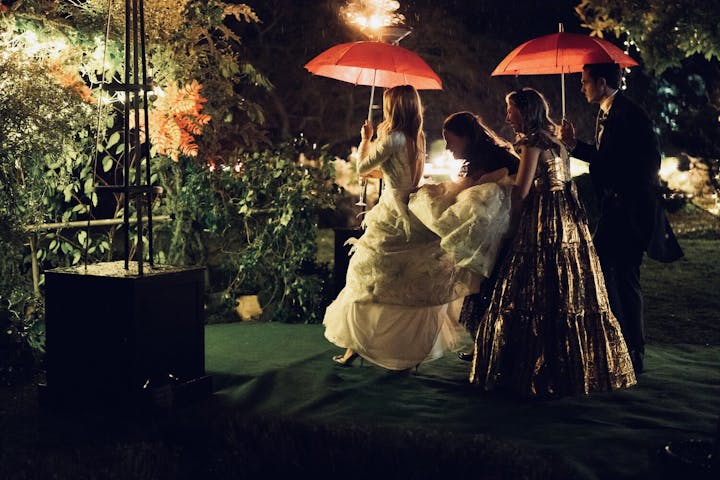 Written by our Team of HOPP Experts.