Sam Young
London
Useful information
What do prices start from?
£1k
What is your day rate?
£1k - £3k depending on hours needed and location.
Works Abroad
We have experience doing events outside the UK.
Services
Music
Specific Details
DJ
Disco / House
Motown
Rock / Pop
Latin / Salsa
About the company
Sam has played Hollywood weddings (George Clooney's in 2015, Jessica Chastain's in 2017 and Idris Elba's in 2019) to Royal Weddings (Freddie Windsor) to rock superstar birthday bashes (Elton John's 60th) to famous sports star weddings (Bastian Schweinsteiger and Ana Ivanovic wedding) to Film Premieres (Fantastic Beasts, Entourage, The Hobbit, Sex and the City, The Inbetweeners and The Golden Compass to name a few) to the Monaco Grand Prix for the Red Bull F1 team to the Olympics 2012 closing party for Team USA alongside hip hop legends Swizz Beats and Nas. The likes of Valentino, Gucci, Jimmy Choo, Audi, Damien Hirst, Laureus World Sports awards, BAFTA, The Brit Awards, Bruno Mars, Drake, Jason Derulo, Gerard Butler, Rick Ross, Kings of Leon, Justin Timberlake, Timbaland, 50 Cent, Naomi Campbell, Jimmy Carr have all hired Sam to play exclusive events.
Style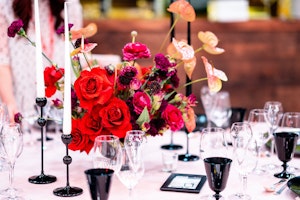 Modern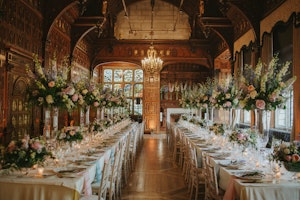 Formal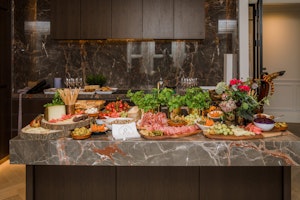 Informal
Additional Information
Do you do bespoke song requests?
Do you have an in-house PA system?
Do you have in-house lighting?
Do you provide an onsite sound technician?
Do you have public liability insurance?
When was the company started?
2000
Are you VAT registered?
FAQ's
Whenever I DJ a party I always cater to the clients taste in music, its important to understand what they like. The most important thing for any DJ is the ability to read the room and the dance floor. Not every guest is going to have the same taste in music so its crucial to see what works and keep them dancing all night long.
Its a tie between George Clooney's wedding in 2014 in Venice and Idris Elba's wedding in 2019 in Marrakech. Both parties were great with good music and guests dancing all night long.
Make sure the bar is near the dance floor!
Suppliers you may be interested in...
Useful
Services
Specifics
About
Style
Additional
FAQs
Contact