44°N Gin
London
Useful information
What do prices start from?
£75
Services
Drink Brands
Specific Details
Spirits
About the company
WE STARTED WITH EMOTIONS & FLAVOUR
We want you to feel like you have the Côte d'Azur on the tip of your tongue every time you sip 44°N.
When we set out to create 44°N we wanted to capture the luminous depth of the sea and the windswept aromas of the Mediterranean in every drop. Named for the geographic coordinates of Grasse, 44°N's tasting notes read like a who's who of local botanicals set to the full-spectrum dreamscape of the South of France.
44°N is the place where the verve of the Cote d'Azur rubs up against the cultural heritage of perfume creation.
Our gin encapsulates the exquisite energy and flavour of Cade, Mimosa, Centifolia and Immortelle by combining modern gin distilling methods with cutting edge perfume extraction technology.
It all comes together in what we believe is a thoroughly revelatory experience.
44°N. A gin imagined and distilled in Grasse.
Style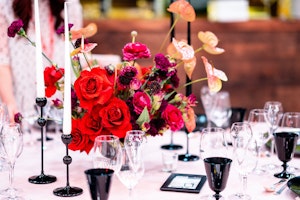 Modern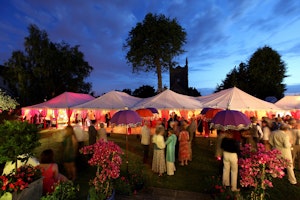 Bohemian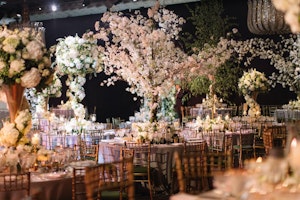 Whimsical
Additional Information
Do you do offer a tasting?
Do you have public liability insurance?
When was the company started?
2017
Are you VAT registered?
Sustainability
Community sustainability is incredibly important to how we build our future and our brands at Comte de Grasse. We partner with Renouer, a locally based not-for-profit organisation who supports in the training of and finding jobs for the long-term unemployed.
'Cueillette Solidaire' is one of their programs, a fruit picking initiative where jobs are created by picking and selling fruits of those people who do not need them, we learnt that bitter oranges grow freely in abundance in the private gardens of Grasse and the surrounding area and so we engaged with Renouer to pick, peel and dry the skins of the oranges for use in our gin. The partnership blossomed from there and today Renouer is picking, transforming and drying 4 of the botanicals we use; cade which grows naturally in the wild landscape of the Alpes-Maritimes region, tangy mediterranean lemons, rose centifolia native to Grasse and of course our bitter oranges,
Comte De Grasse is also working with Renouer to secure the mid-term supply of the botanicals which we cannot grow ourselves yet as well as having them work with us to renovate the 17th century distillery.
Our innovative distillation process - Grass HYPYX distillation process - also means we use less natural resources than traditional distilling methods and we continually review our suppliers and our packaging to ensure we are constantly moving forwards in our sustainability goals.
We couldn't do what we do without our community. We wouldn't want to.
FAQ's
This is hard question as there are so many to enjoy but we love the Rosé champagne Martini. 44ºN Gin Laurent Perrier Rosé champagne Chamberyzette Strawberry vermouth Sugar syrup Chill, stir, chill – absolutely decadent and delicious
We like a nice solid bubble here at Comte de Grasse and we would suggest: Schweppes 1783 classic Fever-Tree light mediterranean Tip: don't pour your tonic directly onto the ice so you don't knock your bubbles out of the tonic
We fell in love with the South of France because….well, it's the South of France. It has inspired so many people before us, multitudes of artists came to paint the Provençal light, the vibrancy of the blue sea. As the world capital of fragrance, Grasse is a place where the best, often rare, botanicals grow freely, blessed by a near-perfect collision of constant sunshine and warmth. It gets just enough rainfall, the purest mountain water from the Alpes Maritime ambling down to the local spring. Along with an unrivalled culture of botanical extraction, it just made sense.
The usual path when making gin is to start with set ingredients. You put them together them, macerate & distil. We start somewhere completely different: by profiling the emotion and flavour we want to share with you. We then take each botanical and treat it as an individual. We don't put the botanicals together until we – and they - are ready. What works best for one's Cade Juniper doesn't work for one's Mimosa. We wanted you to feel like you have the Côte D'Azur on the tip of your tongue every time you sip 44ºN.
We begin with ultra-sonic maceration. A low energy technique where microscopic bubbles are made to form in the liquid containing our botanicals. They implode and explode, creating near-imperceptible shockwaves able to de-structure plant cells. Then we rotary vacuum distil; this type of distillation is indispensable as it further extracts aromatic compounds from the macerate while still concentrating the alcohol level. We make sure it happens at a very low temperature and pressure to preserve the fragile flavour molecules that we want to retain at all costs. THEN WE CREATE MAGIC C02 Supercritical Extraction. In simple terms, we pump a high-pressure plasma of CO2, at a specific temperature and pressure adapted to each botanical in order to extract targeted flavours without damaging the molecule. This is then layered onto the vacuum distillate to create the exact flavour profile we are after.
What does 44ºN taste like? Top notes: The first thing that hits your nose is fresh zingy lemon peel and grapefruit. The aroma of a marine breeze is punctuated by touches of mimosa. Cade juniper adds woody, piny facets. Body notes: A blooming floral body with hints of Grasse's Rose Centifolia and jasmine. Jammy facets of bitter orange are countered by the herbaceous punch of Angelica and Samphire. Hints of warm pepper here and there round out the middle notes. Base notes: The tangy warm peppery notes of Alexanders, underlying all along, allude to the undergrowth where the Cade grows freely. Orris and honey ensure a sweet yet musky long-lasting effect on the tongue, holding their end as floral and citrus notes mingle nicely together.
Accessories! The perfect pair of sunglasses can make any outfit shine and they are perfect for sitting at a favourite rooftop bar or beach side restaurant watching the world go by whilst sipping a favourite tipple.
We deliver to anywhere in the U.K. as well as anywhere in mainland Europe, Australia, Cyprus. Ask us and we might be near to someone you know very soon!
We estimate a shipping time of 3-4 working days.
Head to www.comtedegrasse.com for more information on who we are and where we live or visit our instagram pages: @44ngin @comtedegrasse.com
Rosé!! We live in Provence, so we are lucky to have exceptional wine at our doorstep.
We think they are all special but some to highlight are: Cade Native to the Mediterranean, locally sourced cade lends a woody touch to the blend. It's warm fruitiness interplays beautifully with the bitter orange and dried fruit character of the immortelle. Samphire This saline-land lover, known as sea fennel, has long been used as a condiment in France. Pairing well with herbaceous botanicals like alexanders and angelica, samphire prolongs the floral notes. Bitter Orange Don't be fooled by the name. Bitter oranges are anything but, their warm marmalade notes a comforting counterpoint to the freshness of lemon and cade's sharpness. Sharing similarities, it blends well with the floral notes of coriander and rose. Rose Centifolia Ever so slightly geranium-like, this rose extract stays true to the petals adding an exquisite light floral top note and giving the palate a true feeling of Grasse rose fields. Immortelle Also known as everlasting, immortelle brings dried fruit notes reminiscent of fig to the mix, with a hay-like finish and slightly smoky undertones. Feel a barely perceptible nice bitterness in the back of the throat? It's this Mediterranean scrub. Jasmine With its clean floral notes, jasmine lends an opulent touch to 44N. Slightly fruity with apricot notes, we use it in its absolute form to give a crispiness to the rose and adds an extra dash of depth to the cade. Grapefruit Taking into account its Latin name, citrus paradisi, one senses what grapefruit brings to the essence of 44N. Mingles nicely with bitter orange and juniper. The tang that adds a fresh twist to the rose notes. Sichuan Pepper Highly aromatic with fresh citrus peel top notes. Gives a fruity boost to the rose. Pairs well with the terpenic and woody notes of juniper and alexanders.
Testimonials
"Exotic: Very exotic gin. I love my gins but this is unique. Love it on the rocks. I know that's not how people typically have gin but this is really brilliant. (unknown customer)"
Master of Malt
Suppliers you may be interested in...
Useful
Services
Specifics
About
Style
Additional
Sustainability
FAQs
Testimonials
Contact