Planning the Perfect Corporate Event
By HOPP Team
Corporate events offer an excellent opportunity for boosting morale, developing relationships with other brands, and making your mark on the public. Choosing to organise an event dedicated to celebrating a company milestone, or turning your products and values into a memorable experience for your employees investors and customers, will help to shape your public image, and forge lasting connections outside of the office.
Now more than ever, with so many companies following suit, stepping outside of the usual box, and dreaming up new and innovative ways of ensuring that they are remembered, hosting a corporate event should be a high priority.
While invaluable, a corporate event is a challenge in and of itself. Competition is high, and making certain that your demonstration, conference, or trade show is worth the time and money requires a great deal of due diligence and creativity.
Read our guide for more insight into planning your next corporate event.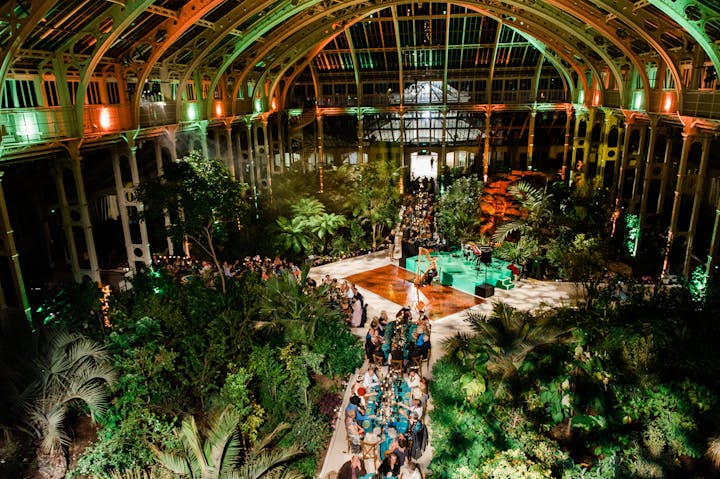 Pin Down Your Objective
Is your main objective to network and build awareness of your brand, or to build a rapport between your employees? Is it an expo or trade show, where standing out and spreading word of your company to as many people as possible is key, or is this event to be used as an opportunity to communicate your plans to potential investors?
Although this may be the most simple step in planning your next corporate event, it is essential that you know what your goals are, so that you can begin to develop a realisable plan for the day.
Why Choose a Corporate Event Planner?
The world of corporate events, from conferences to trade shows, is forever evolving into an increasingly interactive and experience-based realm. Keeping on top of current trends is no longer enough to make a lasting impact on your attendees; innovation, originality and leaving your guests with a taste of the unexpected are key to ensuring that your event is a success.
The trouble is, many of us are working against significant limitations on time and attention, and understanding what makes the events industry tick is a full-time job.
An experienced event planner will prove invaluable as you look ahead to the next big mark on your calendar. Form a collaboration with your planner early on — around eight to ten months before the day itself — and provide them with a clear list of objectives for your event to ensure that you are always working toward the same goals.
They can manage your budget, save you time by liaising with event suppliers on your behalf, and bring their own understanding of industry trends to the table in order to bring you an event that truly excites your attendees.
Production Companies
Putting on a show is central to organising a successful, experience-based event, and the right lighting and sound equipment will have a significant impact on public perception.
Whether you are giving a presentation to select guests, or presenting your brand or product to the general public, then a production company will be able to design the right lighting and sound systems for your space.
Similarly, digital mapping is a technique used to project promotional material, from video to corporate logos, onto 3D surfaces. This is an excellent option for demanding attention from the public, and putting on a top-quality production at your next corporate event.
Corporate Catering

The days of predictable sandwich spreads and filter coffee have, thankfully, passed; turning your event into a memorable and worthwhile experience necessitates more from your catering.
Beautiful presentation and unexpected flavours will give your event an edge over your attendee's previous experiences. Whether you are keen to draw a crowd and raise awareness of your brand, or organising a team building event, high-quality corporate catering will ensure an enthusiastic response from everyone involved.
For an awards ceremony, consider a more formal, sit-down meal. If you are organising a corporate day away from the office, pop up or food truck catering offers an equally appealing, though less formal, option. For trade shows, draw a crowd with an indulgence bar, featuring a spread of desserts and sweet treats — even if your attendees have already eaten, they won't be able to say no.
Corporate Entertainment
Live music is an excellent resource for engaging passersby and drawing a crowd to your venue. With great swathes of the general public actively seeking out unique and exciting experiences, hiring a musician or band to capture their attention is a must for any corporate event.
To make certain that your brand won't be forgotten, hire a photobooth with a unique backdrop designed to show off your brand on social media. Alternatively, a live artist can create professional portraits or caricatures of your guests, leaving them with a lasting memento from your event.
When considering your entertainment, look for original ways of reflecting your corporate identity; if creativity and artistry lie at the core of your values, hire professional dancers or acrobats to showcase your commitment to self-expression. If, on the other hand, you wish to demonstrate your strong commitment to your clients or customers, install an interactive graffiti wall on which they can leave their mark.
Written by our Team of HOPP Experts.