Oxygen Event Services
Wimbledon
Services
Production
Sound & Lighting
Specific Details
Installation
Lighting
Sound
About the company
Oxygen Event Services is one of London's leading event production & site logistical agencies. We bring ideas to life using high-end production solutions, creating outstanding experiences.
Oxygen combines technical installations with site management for a combined seamless delivery. We specialise in complicated event logistics and more challenging sites, particularly where temporary structures are required. We deliver site and technical event management as one service, putting in place a professional and experienced site and technical management team headed up by core project management specialists.
Oxygen can offer the whole package, tailored to fit your brief. We provide event services including marquees, lighting, sound, scenery and set, AV equipment, event management and logistics as well as environmentally friendly event production.
Our highly experienced team will draw on its wealth of expertise to ensure your event, from inception and design to event management and operational delivery, is of the highest standard.
Style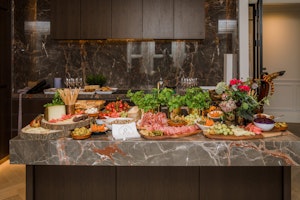 Informal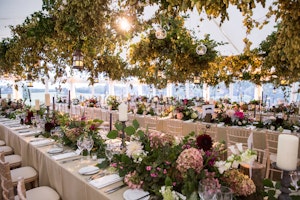 Natural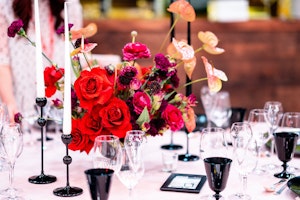 Modern
Additional Information
Do you assist with council regulations for sound?
Do you have an in-house generator?
Do you have in-house sound?
Do you offer bespoke music coordination?
Do you provide an onsite lighting technician?
Do you provide lasers?
Do you provide lighting equipment?
Do you provide pyrotechnics?
Do you provide sound equipment?
Do you provide stage decor?
Do you have public liability insurance?
When was the company started?
2004
Are you VAT registered?
Sustainability
As a company, and as a group of individuals, we are committed to striving for a positive impact in all that we do. This means that we aim to deliver effective and engaging experiences and messages in a manner that positively impacts our clients, participants, our local communities and the planet.
In 2006 the company set up an initiative called ecOevent that aims to deliver Waste Neutral and sustainable events launched in association with the Eden Projects Waste Neutral Programme. It is the key elements of this policy that Oxygen champion through the running of our own company and namely waste management and the use of recycled and sustainable resources.
Suppliers you may be interested in...
Services
Specifics
About
Style
Additional
Sustainability
Articles
Contact