Event Concept
London
Services
Production
Decor
Sound & Lighting
Specific Details
Sound
Lighting
Installation
Disco & Lasers
Light Show
Bespoke
Set Design
Stage
Bar
Props
Installation
Chairs & Tables
Chill-out Furniture
Drinks Reception
About the company
Event Concept is a creative event production house bringing innovative design and technical precision to events across the globe. We understand the fine details of design and production that luxury events require making sure that each element is a success.
Luxury service means more than extravagant touches; it begins with our initial consultation about your vision and plans and carries through to the unforgettable experience we create. Your event production team will be by your side from that initial spark until guests depart still buzzing from the event.
Beyond event design our extensive in-house services set us apart. We provide premium technical production including lighting, audio, video and projection. We also offer creative concept design, styling, floral design, logistics and a state-of-the-art workshop for construction of bespoke event elements.
Style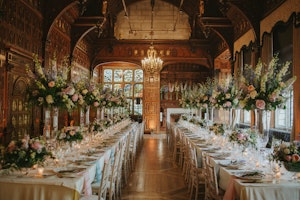 Formal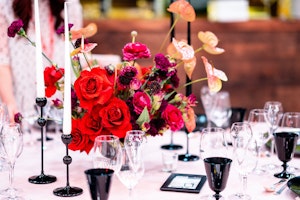 Modern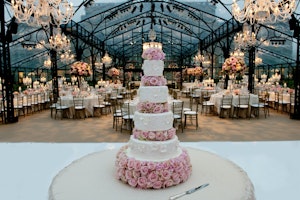 Traditional
Additional Information
Do you have in-house sound?
Do you provide an onsite lighting technician?
Do you provide lasers?
Do you provide lighting equipment?
Do you provide sound equipment?
Do you provide stage decor?
Do you have an in-house generator?
Do you offer any other pyrotechnics?
Do you provide CAD plans?
Do you provide pyrotechnics?
Do you offer bespoke music coordination?
Do you offer a styling service?
Do you provide delivery and collection?
Do you provide set-up and breakdown?
Do you have public liability insurance?
When was the company started?
1994
Are you VAT registered?
Sustainability
We strive to be an industry leader in sustainability, ensuring that our activities are carried out in a manner which helps to sustain the environment, the future of our business, and the community in which we operate.
We have recently partnered with a specialist sustainability consultancy to guide us on our strategy, allowing us to build on the good work we are already doing.
Products & Services:
In 2018/19, 77% of lighting we used on events was LED, growing to 79% in 2019/20.
Human Rights:
We are a london Living Wage accredited provider and have been since 2016.
Social & Environmental Impact:
We are proud to hold our ISO 14001 in Environmental Management.
Our facility is supplied with a sustainable, wind-backed energy provider.
We support our local BID in their community engagement work.
All our timber is sourced from FSC accredited suppliers.
We repurpose off-cuts of wood to local school DT and art departments.
We repurpose florals from events an distribute them to local care homes.
We are zero to landfill.
Corporate Governance & Business Standards:
We were one of the first in the industry to achieve our ISO 45001 when it was released.
FAQ's
Event Concept specialises in making parties and celebrations remarkable and memorable making it very difficult to choose just one. A few of our favourites include 360-degree project mapping of the interior of Old Billingsgate for a 60th birthday, flying two aerial artists through the British Museum, a museum first, for a sensational party and constructing a temporary conservatory-like structure in the grounds of a countryside palace for a special wedding.
Get in touch early in your event planning. Production is what brings an event to life and we want to be involved from that initial spark all the way through to when your guests depart buzzing from the event. No matter how early you are in your planning, with our initial consultation service and creative concept design, together we can bring your dreams to life.
Ambitious, unique, passionate.
Our luxury service means more than extravagant touches - it means we have an impressive little black book of clients and are well versed in delivering events to a star-studded guest list. From royalty and politicians to chart topping musicians, A list actors and the most discerning sports stars.
Event Concept's creative ingenuity, passionate service and extensive in-house capabilities set us apart.
Suppliers you may be interested in...
Services
Specifics
About
Style
Additional
Sustainability
FAQs
Articles
Contact