Velvet Entertainment
London
Useful information
Works Abroad
We have experience doing events outside the UK.
Services
Production
Furniture
Decor
Sound & Lighting
Specific Details
Disco & Lasers
Light Show
Lighting
Sound
Installation
Chairs & Tables
Chill-out Furniture
Bar
Draping
Dance Floor
Bespoke
Stage
About the company
Established in 2005, Velvet Entertainment has been producing extraordinary tailor-made parties and events for the last 15 years. From all-round planning to providing the finest live entertainment the industry has to offer, we are here to assist in the creation of your perfect event. With many facets to our service and a flexible approach, we always aim to deliver the best event possible for your tastes and budget.
Velvet Entertainment is the go-to team for all matters relating to event production and entertainment including sound, lighting, AV and event design. With our sister team at Velvet Living and our European locations, we have the best selection of furniture and accessories for hire in addition to specialist sourcing and event advice. Our expert team can assist with every element of your event and will be there to offer advice every step of the way.
Style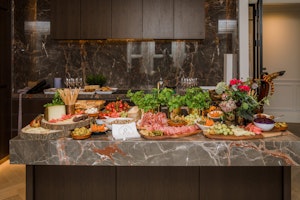 Informal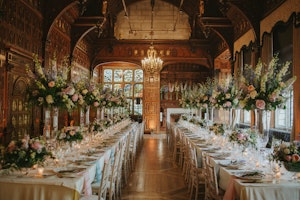 Formal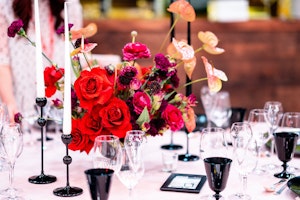 Modern
Additional Information
Do you have in-house sound?
Do you provide an onsite lighting technician?
Do you provide lasers?
Do you provide lighting equipment?
Do you provide sound equipment?
Do you provide stage decor?
Do you offer a styling service?
Do you provide delivery and collection?
Do you provide set-up and breakdown?
Do you provide CAD plans?
Do you have public liability insurance?
When was the company started?
2005
Are you VAT registered?
FAQ's
We would describe event production as the unsung hero of events. It is where all the technical elements of an event are brought together to realise your vision. This includes many aspects such as lighting, sound, video & projection, staging, draping, dance floors, set design, power distribution and rigging. At Velvet we will listen to your requirements and advise on what restrictions there may be, we will then come up with a creative technical solution that not only looks stunning but will ensure all of your brief is executed in the best way possible.
There's no right or wrong but working with the venue palette is often the best. The beauty of modern event lighting is that it's usually very easy to completely change the look of an event at the press of a button. Popular colours tend to be ambers, pinks, reds, purples and blues. We would always recommend spot lighting key areas of the venue like a cake display, bars, speeches and table centres in a warm white.
It needn't be. Our wireless uplighters are quick and easy to install and can really transform a space, and in this instance we don't even need to provide a technician which can really help keep costs under control. We provide equipment for events of all sizes and budgets so we would always recommend that you get in touch.
Not necessarily. With a combination of wireless and LED lighting the power draw can be quite low, especially if the catering is done on gas, so we can use the house power. We will do all the calculations and advise should you get to a point where you require a generator.
Yes, we work at many protected venues. We can supply discrete free-standing lighting and sound equipment that looks and sounds great without touching the building.
We've set up events with sound, lighting, video, carpet and staging in 30 minutes and we're used to deadlines. It's all in the planning!
We have a range to suit budget and crowd size - but you can't beat our d&b Audiotechnik equipment for quality, punch and packaging - it's the industry's go-to, with discrete speakers for small speeches right up to concert size. We also stock digital mixers and processing for ultimate sound control, radio microphones and band equipment. You can also have them in white!
It's really up to you, the more you have the better it will look and the more control and options you will have, but we don't believe there is a minimum and we will always find the most effective way of using the lighting that you have booked to give the biggest impact. If you already have a technician and a van coming to set up your event, adding a few extra bits can be quite cost-effective.
Absolutely! Firstly we are part of a group of companies. We have an arm of the business that deals with artist bookings and entertainment and our sister company Velvet Living supplies furniture and styling accessories for events. As well as this we are always collaborating behind the scenes with party planners, florists, caterers, marquee contractors and musicians to ensure your event goes smoothly. We could quite easily supply the bulk of your event requirements "in-house" if you wanted us to do that, and we are also very happy to suggest other suppliers that we trust and work with regularly for items that are beyond our realm. For a small fee we are happy to project manage all these things, leaving you to concentrate on the finer details.
Yes, or a wedding, bar mitzvah or gala dinner! If you have an event and need any kind of technical support, we're here to help.
With a big team of VL, VE, VR, all the furniture and production warehouse full timers and temps there are a lot of birthdays, so there's a lot of cake in the office!
Testimonials
"Hope I already said a big THANK YOU for running such a professional and flawless wedding party last weekend. It's been straight back into it this week, so apologies if I haven't already said how much we appreciate your hard work, long hours, and generally brilliant Velvet team! Hope you have a great and well-deserved holiday. Many thanks, Charlotte"
Charlotte Aitken, Albion Parties
"I just wanted to say a HUGE thank you to you and your team for all your help with Saturday's event! You were such a star for coming in so last minute and making everything work – as well as being patient with the very slow sign off!! Your team are always a pleasure to work with and willing to make anything happen. I know Evelina appreciated this, especially as you were able to make her video work and visible for all guests!! Also can you please pass on a special thanks to Joe who was very patient with many last minute performances and changes to the schedule!! Looking forward to working together soon. Best, Harriet "
Harriet
"Many thanks for your e-mail. It was lovely to meet you and put a face to the name. I wanted to e-mail you to also say thank you for helping us with the uplighter situation for the chalk walk. The lights looked great! Everything went amazingly from our side. You and your team were truly amazing as always. It is honestly such a pleasure to work with you guys as we know that you only ever deliver a high standard of service. Many thanks in advance. I am sure I shall be seeing you in the very near future. Best wishes, Claudia"
Claudia Colborn
"I just wanted to quickly email to thank you and confirm I was very happy with Velvet services on Saturday night. The production with the furniture and lighting was exactly as I hoped, better in fact. The band were spectacular! Please pass on my thanks as I didn't get a chance to speak to them on the day. They had everyone dancing right from the very start and also made our first dance song very special. Also the DJ was excellent, he read the crowd perfectly, it turned into quite the party in the late evening almost entirely thanks to him. Thanks again, Jenny"
Jenny
"I'd just like to say thank you first of all for your patience with us! And secondly, and with equal gratitude for the highly professional and extremely swift setting up on the night. Best wishes Orsi"
Orsi Torjak, Events Manager at Opera Prelude
"I just wanted to say a huge thank you for all your help on the event at Lucky Cat last Friday, I really do appreciate it. Sorry the call was so last minute but I have had some lovely feedback and so thank you! Have a lovely day and I hope to get to work with you guys again soon! Thanks so much, Elle "
Elle Domellof, Atom Events
"Just a quick line to say thank you so much for all your assistance in the run up to last night and on the night. You were a pleasure to work with and the room looked beautiful! Thank you for your explanations around the sound so promptly too - it just helps to be armed with the right answer. I think we would mic the 'acoustic' set next time - sorry for that confusion on terms! Thank you too for whizzing up the spare uplighters to the Queens House - they were so grateful! I was also so grateful for the time you spent chatting us through your 'quotes' not being technically minded it is tricky to decipher them so I was appreciative of that. It was a real pleasure working with you and we look forward to the next occasion! Francesca"
Francesca Skeffington, Project Manager 2B UK
"I just wanted to say a big thank you to you for the amazing work you did at wedding last Saturday @ Hedsor. It looked and sounded amazing!! A massive shout out to the band also. After their first set I had guests coming up to me to ask if they were coming back on...and they insisted on "one more" from them at the end . Please please pass on my thanks and appreciation to them, they made the night! Wish you all a great Christmas! Kind regards, Marion"
Marion
"Just a quick note to say thank you for all your help at the weekend. Again you and the team did a great job and you were a pleasure to work with. Your perfectionist approach is exactly what we want at Lillingston and it shows that you really care what the end product looks like. Please pass on our thanks to Steve and John. Many thanks Simon"
Simon Clark, Lillingston
Useful
Services
Specifics
About
Style
Additional
FAQs
Testimonials
Articles
Contact