Velvet Living
London
Useful information
What do prices start from?
Full spectrum of budgets.
Works Abroad
We have experience doing events outside the UK.
Services
Furniture
Decor
Specific Details
Bar
Props
Bespoke
Draping
Chairs & Tables
Chill-out Furniture
About the company
Velvet Living are the go-to event team for stylish furniture, pop-up interiors, mobile bars and accessories. Everything you need to add the perfect finishing touches to your event or celebration.
With extensive and exclusive ranges of modular furniture, contemporary and classic seating options, as well as specially sourced pieces available on request, we'll have the product to meet your needs. Our expert consultancy and styling team will also be on hand throughout the planning process, ensuring we help you create the perfect finish to your event.
Velvet Living also offers support throughout Europe via its sister branches Velvet Riviera, Velvet Barcelona and VL Lounge, located in France and Spain respectively.
Style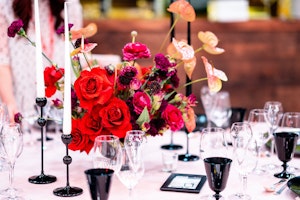 Modern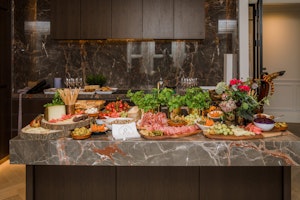 Informal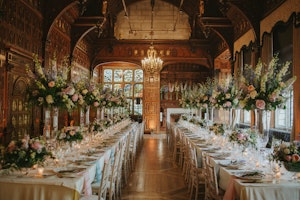 Formal
Additional Information
Do you provide stage decor?
Do you provide delivery and collection?
Do you provide set-up and breakdown?
Do you offer a styling service?
Do you have public liability insurance?
When was the company started?
2005
Are you VAT registered?
Sustainability
As a business we have an environmental and sustainability policy which we are more than happy to share. We are constantly looking at industry developments and new ways to adapt our working methods that enable us to become a more sustainable company.
FAQ's
We have a wide range of options in velvet but also stock a large amount of other fabrics and finishes. If you have anything specific in mind that you can't see on our website, please get in touch as we will usually know where to get hold of it!
We are based in London but can deliver anywhere in the UK and Europe. We also have branches in Mallorca, Barcelona and Cannes. Our friendly delivery team will set everything up as agreed and make sure you're happy with everything before they leave site
Absolutely! Our office is in Earlsfield (South West London) and the team will be there to welcome you with a hot drink while we browse through the different options we have. Please give us a call first, to make sure the items you're after are not booked out on an event!
This will depend on so many variables such as number of guests, type of event, age of guests, what kind of food / drinks are served, if you want your guests to dance or watch… A good general rule of thumb is to allow seating for 20-30% of your guests for a drinks reception. Give us a call and we'll go through all details with you and give you an estimate of what we would suggest.
We can turn around a quote quite quickly and will endeavour to undertake all bookings no matter how short the lead time is. Even with less than 24-hours' notice we have been known to go from initial enquiry to delivery of some quite large events so it's always worth asking us if it will be possible. Ideally the longer the better, because you will have more choice as we may be out of certain items, especially during our busiest periods which are June, July, September and December.
Sure, please provide us with the dimensions of the space and we will create a simple but effective 2D floor plan to scale, free of charge with your quote. We're also able to provide a 3D plan but this will have an additional cost.
From our office in SW London we have easy access to the rest of the city and are also able to drive if outside of London. We will always discuss with you if a site visit is needed but in general are very flexible. The first site visit will be on us for events within an hour of London, but we might have to charge if additional ones are required and we don't deem it necessary.
We are preferred suppliers across many listed venues and are a "crowned" supplier across all the Historic Royal Palaces and work in new venues on a monthly basis. Our expert team is fully briefed on the best procedures to ensure a safe install for them and for the building.
We offer full production and entertainment services via our sister company Velvet Entertainment. We're also happy to liaise with other suppliers on your behalf to make sure all the logistics run to plan. We have established great connections within the events industry and are always happy make recommendations in order to help pull everything together.
We work with a range of different suppliers based in the UK, Italy, the Netherlands and France. Most of our items are made bespoke for us based on our designs, but we also purchase some items "off the shelf". All our suppliers go through a strict vetting process, so rest reassured the quality is always very high.
The whole concept of hiring furniture for your event is sustainable! We work very carefully with our warehouse team to make sure our stock is kept in the best possible condition, and our business model means that our items are to be re-used on many different events before we decide to part from them and even then we would consider options such as donating the item to a charity where possible.
There will be so many we are not aware of but the ones we can say for sure range from royals to actors to singers. Here are the ones we know for definite: Prince William, Kate Middleton, Prince Harry, Vin Diesel, Colin Firth, JLS, Olly Murs, John Newman, Prince, and the list goes on…
Testimonials
"THANK YOU SO MUCH to you & the onsite crew. The furniture looked amazing & the team were brilliant. You were so lovely to work with & always so helpful especially as there was a lot of back & forth plus last-minute changes! I really hope we get another opportunity to work with you too  Best wishes, Natalie x"
Natalie
"I just wanted to take the time to say a massive thank you for all your help on my events this year. You've been amazing, so helpful, and you're always so quick to respond. You're a superstar and make working with Velvet such a dream. Hannah Ferguson"
Hannah Ferguson , Head of Special Projects & Client Services, Wise Productions
"Just a quick email to say thank you so so much for all your help in making Two Temple Place look so fab on Friday! I know there was quite a bit of back and forth so thank you for your patience. It was lovely working with you and it was also great having you on site to get everything sorted. The guys all worked really hard, and were super quick at turning the space round during dinner, which I'd been worried about, yet they did it in an absolute instant! Let me know when you hear back from Hire It as they have our refundable damage deposit which I'm keen to get back asap. Speak soon, Emma"
Emma Nelson, Albion Parties
"Thank you so much for this. I also want to thank you and your team for ensuring such an easy and well organised delivery and derig of the furniture. The guys who came onsite were so brilliant, please pass on my thanks to them. I look forward to working with you again! Ella Stewart"
Ella Stewart
"I was really impressed with the VL service and product so can assure you, you are certainly one of my (very) preferred suppliers! Have a good evening and thanks again, Melanie"
Melanie
Suppliers you may be interested in...
Useful
Services
Specifics
About
Style
Additional
Sustainability
FAQs
Testimonials
Articles
Contact