Velvet Entertainment
London
Useful information
What do prices start from?
The cost of the entertainment will depend on the entertainment you are considering for your event. As a guide, a solo performer will start from around £400 +VAT, small musical groups around £1000 +VAT, with party bands and more specialist, acts starting from £2500 +VAT
Works Abroad
We have experience doing events outside the UK.
Services
Music
Specific Details
DJ
Band
Classical
Acoustic
Equipment
About the company
Velvet Entertainment has been offering diverse performance options to suit every style of event from weddings to product launches for over fifteen years.
We work closely with our clients to suggest and secure the very best and most appropriate acts for each occasion. Our global collaborations mean we can always provide the best fitting solution. Whether you are considering a rousing DJ, swinging jazz band, traditional string quartet, roaming performers, immersive experience or something completely bespoke and off-the-wall, Velvet Entertainment will provide carefully selected options tailored to your event, culminating in a performance that will live long in the memory of all your guests!
We pride ourselves on having curated a collection of hugely popular and talented resident DJs, in-house musicians and internationally-recognised entertainers, who will always go that extra mile to please our clients. Bespoke composition, arranging and audio branding are further house specialties available on request.
Style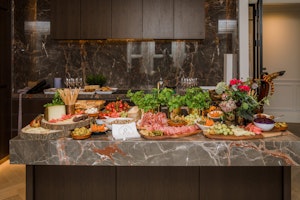 Informal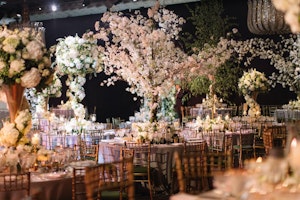 Whimsical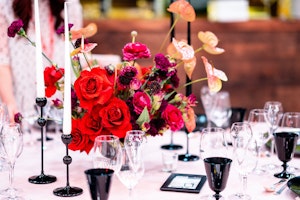 Modern
Additional Information
Do you do bespoke song requests?
Do you have an in-house PA system?
Do you have in-house lighting?
Do you provide an onsite sound technician?
Do you provide artist management?
Do you provide stage decor?
Do you have public liability insurance?
When was the company started?
2005
Are you VAT registered?
FAQ's
We have a wide range of acts to keep the guests entertained at your event. Our entertainment roster includes party bands, DJs, string quartets, solo musicians and non-musical acts including magicians, acrobats, caricaturists, variety acts, hosts and speakers. Let us know what kind of event you want to throw, and we'll find the perfect entertainer to please you and your guests.
Alongside our sister companies, Velvet Riviera (Cannes), Velvet Barcelona & VL Lounge (Malloca), we regularly provide entertainment across Europe from weddings in Rome to corporate parties in Cannes.
Most of our musical acts will learn one special song for free, so if you have a first dance or a song to end the night on, just let us know a few months before the event. Please note that this doesn't apply to all our bands, so do let us know when you book.
The cost of the entertainment will depend on the entertainment you are considering for your event. As a guide, a solo performer will start from around £400 +VAT, small musical groups around £1000 +VAT, with party bands and more specialist, acts starting from £2500 +VAT
If you find an act directly online you will most likely not have to pay a booking fee. We do however have a few key reasons that help to explain the difference between finding an act yourself and the added value that making a booking through us brings with it. The first and probably main reason to book through us is that you are eliminating the unknown and leaving nothing to chance. We carefully vet and nurture our acts, who have proven themselves and developed a great working relationship with us and our clients over many years. You can be sure that any act that we are recommending will be one of the best available in the industry. You will receive expert and impartial advice from our staff members who have years of events experience both in front and behind the microphone. You can see us as a safety net as we have the backup and experience to deal with any issue that may arise. We have a proven track record of consistently delivering high-quality entertainment for events over the last 15 years and we are proud to say that all of the above reasons are why we are a trusted supplier to some of the UK's most prestigious locations and events.
We will do our best to arrange an opportunity to view our acts before booking whenever possible. However, the opportunities for this can be limited. We represent bands that perform at the top level of private and corporate events and these are rarely open to the public. As such we need to make sure that the privacy of our clients is respected. When possible, we may be able to arrange for you to discreetly view an act. Rest assured, if a band appears on our website, they have been thoroughly vetted by our entertainment team, all of whom have performance experience themselves, and you can book with confidence. All of our bands can be watched and heard online via our website.
Volume is always at your discretion. However, it can be difficult to balance the dynamic required for a good performance against requests for very low volume. Also remember - some entertainment elements, such as drums, have no volume control (other than the drummer,) therefore a band with live drums can have difficulty coping with requests for very low volume. It's also worth noting that an increasing number of venues have sound limiters fitted. This is a piece of equipment that measures the volume in a function room and cuts the power supply to the stage area which can result in the band's performance coming to a somewhat abrupt end. However, in most cases, the limiters are set at a reasonable enough level and don't cause too much trouble. Our advice would be to check with your venue if it has a sound limit or limiter - if it does, get in touch and we will put together a list of acts that are suitable for the allowed volume.
We would generally advise against clients dictating the songs or setlist. You're welcome to send over a list of your favourite songs from the band's repertoire and the band will do their best to find a happy medium and include these where possible in their set. Bear in mind that most bands will use their experience to alter their set to suit the audience reaction. Our musicians have years of experience performing thousands of gigs and will always aim to get all your guests up and dancing.
This is something to bear in mind for events where our entertainment acts may be required to be on location for extended periods of time. To answer this question, I should perhaps give you a little run-down of an entertainment acts day when performing at an event. It will be worth considering that many of our entertainment acts will be departing in good time to reach the venue of your event (especially if outside of London), transporting both themselves and any equipment they require and arriving a couple of hours before their scheduled performance time to load in and set-up. Not long after completing their set-up, they will then be providing a high-energy performance for you and your guests before then having to de-rig their equipment and commence their journey home. Therefore, we will generally ask to provide the band members and crew with an evening meal and free soft drinks during the time on site. For setups where an early sound check is required, lunch may be required as well. A well-fed band will always have a bigger smile on their faces and more energy when it comes to performance time!
This will vary depending on the kind of act you book as each act will have the suggested performance time for maximum impact at your event. However, as an example, every musical act has various options but you can expect most to offer either 2 x 45, 1 x 90 with more sets/increased performance lengths always up for discussion.
Most bands will set up in around an hour. This will vary depending on the size of the band and event. It is best to do this during a room turnaround when they can do a small sound check or at a time when guests are not trying to listen to speeches etc. If this is a real concern for your party, it is usually possible to arrange for the band to arrive for an early sound check for an extra fee.
Our musical acts have to appeal to a broad spectrum of audiences. You'll find most of them will perform a highly varied set with something for almost everyone. However, a traditional ceilidh band, for instance, won't consider Coldplay's latest. Most good function bands may be able to play something a bit more bespoke as part of their normal set. However, should you wish an extended set of a certain type/genre be sure to check first as some bands may need to bring in additional musicians at extra cost. If in doubt get in touch first for the best advice.
This one is mostly down to budget and venue. As mentioned above, larger bands are usually more expensive. Another deciding factor is how much space there is for your band to set up? If, for instance, your band play on the dance floor itself then there is less available space for actual dancing. Your venue will give the best advice on this but, give us a call and we talk you through the best solution.
Yes, our bands are happy to provide music via an iPod/iPad between sets, this is usually a pre-mixed playlist. If you have particular songs in mind, you're also welcome to create your own playlists which can be played through the band's PA system. We recommend you provide a playback device or the playlist in advance of the event so the music can be downloaded for safety.
If a member of the band is unable to attend on the day of the event due to illness, the band will use a suitable replacement. All our bands have back-up (dep) musicians for this kind of scenario. In the very unlikely event that all members are unable to attend due to illness, we will find a suitable replacement or offer a full refund. In the 15 years Velvet Entertainment has been trading, there has not been one account of a band failing to perform their set.
We understand how sometimes little things can occasionally contribute to your event running a little behind schedule. But there is no need to panic in this situation. Both we and all our acts have dealt with this kind of scenario on many occasions, and our performers will always look to be as flexible as possible in these circumstances. After all, they want to perform just as much as you and your guests do, so timings can usually be shuffled and adjusted fractionally on the day to make things work as well as possible. However, it should be respected that certain instances are trickier to be flexible than others. Particularly in regard to performances that may have late finishes (midnight or later) where travel arrangements for performers will need to be considered, or occasions where the performers may have secondary bookings elsewhere after the planned finish time at your event (which we will make you aware of beforehand).
As well as entertainment, we also have a production arm to our business able to assist with any sound, lighting, and other technical needs you may have. We also share our London offices with our sister team Velvet Living who will be able to handle any furniture and styling requirements including bars and serving stations, comfy lounge seating areas, outdoor furniture, poseur tables and bar stools.
We have a vast list of venues that we have worked with throughout our history. However, some of our most recent are venues such as the iconic Old Royal Naval College, The Royal Academy of Arts and Somerset House where we are approved suppliers for entertainment.
Testimonials
"'We have been working with Velvet Entertainment at the Royal Academy of Arts for years on both our internal and corporate events. They provide a wonderful and personal service and always select the perfect act for our events. The DJs and musicians are always excellent and we have clients (including ourselves!) who ask for the same group over and over as they are so popular. We think they are one of the best music agencies to work with.' 2019"
Sarah Cranmer – Head of Events: Royal Academy of Arts
"'Velvet Entertainment have been an accredited supplier at Chiswick House & Gardens for the past year. Immediately after being listed they began picking up bookings from our clients and our experience with them has been a pleasure ever since. A personal favourite act of mine is the Super Roams Trio, a highly talented interactive band who our clients also love. I have no hesitation in recommending Velvet Entertainment, their attention to detail with regards to our venue restrictions has been impeccable, their range of acts is great and the feedback we receive from clients is nothing but praise. Tim and the team are an absolute joy to work alongside and we look forward to another busy event season with them'."
Rozanna Colquhoun – Senior Events Manager: Chiswick House
"I just wanted to say a huge thank you for everything last night – all your hard work was so much appreciated and the show was a great success (although I definitely didn't know where to look when Ursula was… performing her tricks). The DJs music was perfect – I think the dance floor was full within about 10 seconds of him starting playing! Thanks for being so accommodating all the way through and putting up with all my last minute requests & changes. I hope you weren't stuck there too late last night and managed to have a lie in this morning. Looking forward to working with you again soon. All best, Anna"
Anna Clutton, Events Assistant & PA to Stevie Congdon
"We just wanted to say a huge thank you for all of your work on Wednesday evening. The party was a great success and all of the acts were amazing as usual, although I think this year we surpassed ourselves!! Ben, Mirabelle and Jazz in the courtyard were brilliant and the full-on dancing at the end! Thanks so much again for coming up with such great suggestions, (Maurits – I hope you had a lovely birthday!) Sarah and Debbie and all in the RA Events Team x"
Sarah and Debbie, RA Events Team
"I just wanted to say a big thank you to you for the amazing work you did at wedding last Saturday @ Hedsor. It looked and sounded amazing!! A massive shout out to the band also. After their first set I had guests coming up to me to ask if they were coming back on...and they insisted on "one more" from them at the end . Please please pass on my thanks and appreciation to them, they made the night! Wish you all a great Christmas! Kind regards, Marion"
Marion
"I just wanted to say a very big thank you for your support at Gala on the Green. The set up looked brilliant & with absolutely no surprise – the band was incredible! Ali Lord "
Ali Lord, Densu Aegis Network
"Don't really know where the start with the band, they were incredible. Every single band member was incredibly musically talented, you could not believe it was live music. The atmosphere they created was electric and the dance floor was rammed from the first dance until they left. In fact, when they tried to stop at the end of the night everyone started chanting one more song! At one point our friends lifted Ed and I onto their shoulders on the dance floor and as we looked around every single person was on the dance floor - it was quite something. Supertones played a major role in making it not only an unforgettable night for our guests, but the best of our lives. People haven't stopped complementing the band and we're already trying to think of the next big bash we can have them back at! DJ Lindy was awesome too and managed to keep everyone going between the band. She had a great selection of songs and even helped orchestrate the drunken bouquet toss!! Thanks so much to Sam and the team. I wouldn't hesitate in screaming your guys names from the roof top and letting everyone know how fab you are! Fenella xx"
Fenella
"I just wanted to thank you for a really excellent job on Saturday. Raffi and Alice were absolutely thrilled with their party and could not have been happier with everything we provided. It looked magnificent with all your white furniture, the sound and lighting were beyond all their expectations and the entertainment was spot on. Please do pass on our thanks to Abz - generally acknowledged as 'the best DJ anybody had ever heard', to Heather - who was 'the tallest, leggiest, blondest and coolest saxophonist' and Jonty, the eye-candy (He's not bad on percussion either!) Pete and Vicky were also stars on the night and deserve equal acknowledgement, even though they never get to take the limelight. They loved the custom DJ booth, the red carpet and all the lanterns too. You really did a fantastic job and I look forward to the next one, which we have already started planning! Annabel x"
Annabel
"I just wanted to quickly email to thank you and confirm I was very happy with Velvet services on Saturday night. The production with the furniture and lighting was exactly as I hoped, better in fact. The band were spectacular! Please pass on my thanks as I didn't get a chance to speak to them on the day. They had everyone dancing right from the very start and also made our first dance song very special. Also the DJ was excellent, he read the crowd perfectly, it turned into quite the party in the late evening almost entirely thanks to him. Thanks again, Jenny"
Jenny
" I just wanted to say a huge thank you to both yourself and Ty once again for his work at the Relay last week. Once again he was absolutely brilliant and Judged the crowd perfectly. Please pass on my thanks to Ty. Many thanks, Amanda"
Amanda Dunckley
Useful
Services
Specifics
About
Style
Additional
FAQs
Testimonials
Contact