Lavender Green Flowers
Windsor
Services
Florist
About the company
Renowned as one of London's finest florists, our expertise and imaginative ethos consistently sees Lavender Green Flowers produce work for the country's top galleries, museums and historic houses. From weddings and receptions to private parties and corporate events, our thoughtfully crafted arrangements and installations take inspiration from the latest trends in floristry, fashion and art. With every commission, no matter the scale or budget, we always strive to surpass expectation with our flawless service and friendly, down to earth approach. Whether you're drawn to a sophisticated, contemporary look or prefer flowers with a more traditional feel, we work together to understand your vision and bring it to life with sketches and mood boards that give each of our customers peace of mind that the floral designs we create will capture the perfect composition of beauty, colour, texture and form.
Style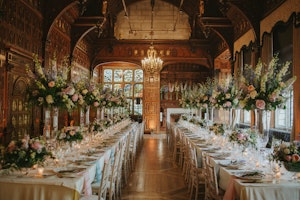 Formal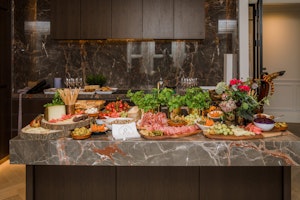 Informal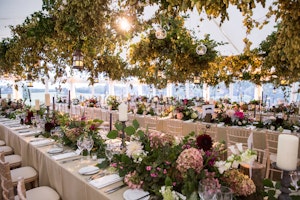 Natural
Additional Information
Do you do a party/wedding consultation?
Do you do a site visit?
Do you have a shop?
Do you have in-house candles & vases?
Do you have in-house props for hire?
Do you provide confetti?
Do you provide delivery, set up & breakdown?
Do you provide floral aisles?
Do you provide pre party/wedding design sketches?
Do you provide table centrepieces?
Do you provide wedding arches?
Do you have public liability insurance?
When was the company started?
1990
Are you VAT registered?
Sustainability
Environmental Sustainability is important to us at Lavender Green Flowers, working alongside our suppliers we have worked tirelessly to find solutions and initiatives that help promote sustainability in the market, embracing this on the workshop floor by using Bio Foam instead of Oasis Foam and by completely replacing cellophane, through to a broader scheme like FSI2020, a drive to ensure all our plants and flowers are from sustainable sources by 2020.
We recycle 'pre-loved' flowers and foliage from weddings and events, restyling them into beautiful bouquets and arrangements which are then delivered to those in need within our community.
Suppliers you may be interested in...
Services
About
Style
Additional
Sustainability
Articles
Contact