Blue Sky Tipis
LONDON
Useful information
What do prices start from?
£1,520
Services
Marquee
Specific Details
Tipi Tent
About the company
PITCHING MEMORIES
Blue Sky Tipis are a tipi tent hire specialist, delivering our clients their perfect individual event.
We are located in the SE but do cover the whole of the UK.
Corporate events, weddings, festivals, parties, seasonal markets, and fairs - we provide short and long-term hire options to suit your needs. These flexible structures provide a secure weatherproof space with fast installation and fast dismantle.
With our HQ in North London, we offer a totally bespoke service to each customer dependent on their needs. We are a trusted, flexible, friendly business and people come to us because they want to host a unique and special occasion.
At Blue Sky Tipis, we do not believe in hidden costs, which is why all our prices are clear, upfront and without scary surprises!
All our tipi prices include matting flooring throughout; fairy lights down each pole; uplighters in each tipi; pitching; dismantle and VAT. We do all furniture; dance floors and anything else you may need for your event.
Style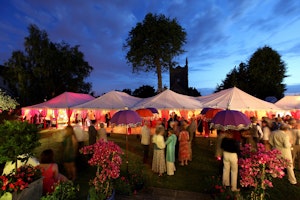 Bohemian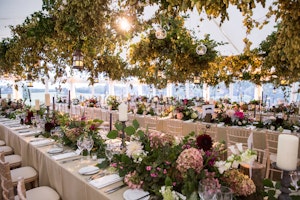 Natural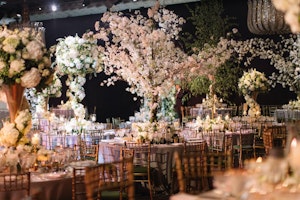 Whimsical
Additional Information
Do you do bespoke draping?
Do you do bespoke flooring & carpets?
Do you have in-house furniture?
Do you have in-house generator?
Do you have in-house lighting?
Do you have in-house loo hire?
Do you have in-house skips?
Do you provide an onsite manager?
Do you provide a site visit?
Do you provide delivery, set up & breakdown?
Do you have public liability insurance?
When was the company started?
2019
Are you VAT registered?
Sustainability
We have a female founder
We leave all sites as we find them
We always buy local
We support other small and local businesses
We use the most economical route to all venues, and never travel unnecessarily
FAQ's
We can help you source a venue for your tipi event, if required
Testimonials
"Install was an absolute breeze and the regular checks carried out meant the visual and structural quality was never compromised despite the length of time we had the Tipi in operation. When it came to Christmas and the need for additional covered eating areas we again turned to Hannah and James for support. Again they didn't let us down! They provided us with an amazing temporary outlet which looked fantastic. Would definitely use Blue sky again."
Kevin McIlmurray
"Such a professional company, what a pleasant experience. Hannah and James were a delight to deal with, the tipis look amazing, they went up quickly and nothing was too much trouble - now looking for an excuse to book again! :)"
Joe Lee
"As a vintage hire company, our job is made easier when we get to work with top providers - Blue Sky Tipis are exactly that. James and Hannah not only have an exceptionally high quality product but provide a wonderfully personable service. Their professionalism and efficiency, from the first enquiry through to the final breakdown, has established them as our preferred supplier for tipis. Our furniture is the perfect fit inside their beautiful tents!"
Ben Richardon
"We hired Blue Sky for a corporate event last year. Service was excellent and James & team were fantastic. Look forward to next time 👍"
Dan Worman
"Great tipis and dedicated service. It's good to work with people who are passionate about events."
Donna Boyle
"Blue Sky Tipis MADE my big day- no request big or small went unanswered, James & Hannah were there for us at every step & every change we made- even with a week to go! They were professional & personal which ensured I could relax on the day & not worry about a thing. The tipis looked amazing- it was better than I imagined! I would highly recommend & am already looking for an excuse to book them again!"
Nicola Barratt
Suppliers you may be interested in...
Useful
Services
Specifics
About
Style
Additional
Sustainability
FAQs
Testimonials
Articles
Contact