Muzika
London
Useful information
What do prices start from?
8000
Works Abroad
We have experience doing events outside the UK.
Services
Music
Specific Details
Band
Latin / Salsa
Swing
Motown
About the company
The name 'Muzika' has become synonymous with live-music excellence.Since it was established a decade ago, the band has raised the bar and then continued to raise it some more. It is our attention to detail that really sets Muzika apart.
No two set-lists are identical and no two events are the same. Each one is scripted to suit our client's every wish. With no stone left unturned, the outcome is always an incredible symphony of happy guests and an incredible atmosphere.
Style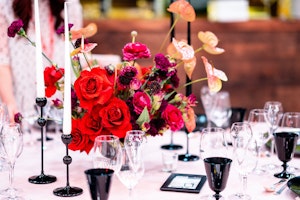 Modern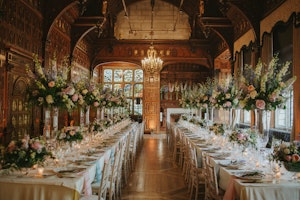 Formal
Additional Information
Do you offer an entertainment manager?
Do you do bespoke song requests?
Do you have an in-house PA system?
Do you have in-house lighting?
Do you provide an onsite sound technician?
Do you provide artist management?
Do you provide stage decor?
Do you have public liability insurance?
When was the company started?
2009
Are you VAT registered?
FAQ's
We performed at a celebrity wedding in The Rainbow Room of The Rockefeller Centre in NY. An absolutely incredible venue with 360 degree views of Manhattan. We performed alongside a number of A list singers and it was one of our faves!
Don't save/cutback when it comes to entertainment. It is the content which drives any party in our opinion and whilst decor, food, flowers and aesthetics are all high in priority too, it is our belief that the music, people (and a killer cocktail) which makes the party.
We go for old fashioned glam. Beautiful costumes on beautiful people!
Way too many NDAs signed to possibly answer!
We are able to provide authentic music by lead vocalists singing in their mother tongues in the following languages: Russian Greek Indian French Spanish Italian Hebrew Arabic German
Suppliers you may be interested in...
Useful
Services
Specifics
About
Style
Additional
FAQs
Articles
Contact