Nevie-Pie Cakes
Berkhamsted
Useful information
What do prices start from?
£5 - £10 per portion
Services
Cake
Specific Details
Biscuits & Cupcakes
Kids
Wedding Cake
Gluten-Free
Vegan
About the company
Nevie-Pie Cakes is a boutique cake making company based in Hertfordshire. We specialise in painted cakes, cookies, macarons and cupcakes to make your celebration totally unique. We make more than cakes, we create works of art Natasha, our cake artist, can paint anything, from designs based on your flowers or invitation, your favourite pet, a special location or even a portrait, let your imagination run free… You can also treat each guest to a personalised confections to make their day even more special, as we can also customize cookies and macarons, or design a special dessert table around any theme. Nevie-Pie Cakes is a supplier of celebration cakes for Harrods and we have created Christmas ranges for Selfridges and Fortnum & Mason. We have also presented a special dessert table at Number 10 Downing Street.
Style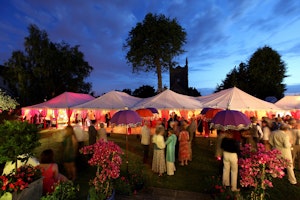 Bohemian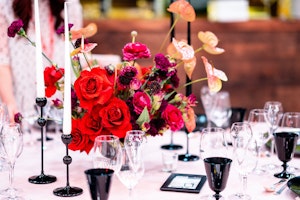 Modern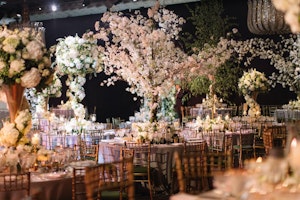 Whimsical
Additional Information
Do you deliver?
Do you do bespoke cakes?
Do you have public liability insurance?
When was the company started?
2008
Are you VAT registered?
No
FAQ's
All the events I have been involved with have been an honour to work on. Each brings a different challenge and rewards. However one of the best cakes I made was an eleven tiered wedding cake. The cake was painted allover with bright flowers. It was placed on a trolley and then wheeled into the reception with an accompanying light show and a singer serenading it with 'Somewhere Over The Rainbow;
Remember to make the cake, as well as the other elements of the event personal to you. It's always great to bring some reference to a consultation, however a cake artist will be able to use that as a starting point to creating something unique and special for your day.
Testimonials
"Thank you so much! Totally divine cake !!!! Looked amazing AND tasted amazing!!!! X"
Louise Pouget de st Victor
"We can't thank you enough for such a fabulous cake. Everyone we spoke to told us how much they loved it, both aesthetically and taste-wise. We were and are delighted with it. We'll be recommending you to everyone we know! With many, many thanks."
Ailsa Peate
"Thank you so much for the gorgeous cake! It's gone beyond what I could even imagine! Mom said it's "the most amazing birthday cake" she's ever had in her life! It's literally stopped traffic in the restaurant, everyone wants to take pictures of it. Thanks for all your hard work!"
Mimi Bowron
Suppliers you may be interested in...
Useful
Services
Specifics
About
Style
Additional
FAQs
Testimonials
Contact