Pink Mustard Entertainment
Salford
Useful information
What do prices start from?
£250
What is your day rate?
£
Services
Entertainment
Specific Details
Roaming Performers
Immersive
Dancers
Acrobats
Magicians
About the company
A creative agency known for providing unique entertainment and creating bespoke performances. Let us add a personal, powerful touch to your event, party or production.
PINK MUSTARD LIVE ARE SOME OF THE MOST IN-DEMAND ARTISTS, MUSICIANS AND PERFORMERS IN THE INDUSTRY.
As a creative agency with an incredible range of talent on our books based in both London and the North west, we work closely with each of our clients to create the very best entertainment package for their occasion. We pride ourselves on our bespoke approach to every booking, and we won't stop until you have the perfect performers making a splash at your event, product launch or party.
From choreography, costumes, themes and concepts through to the dancers, musicians and walk about entertainment we manage all aspects of our live performances for you so there's nothing to worry about on the day!
Style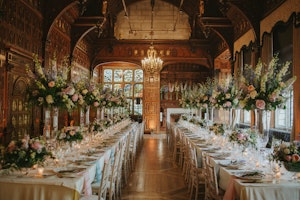 Formal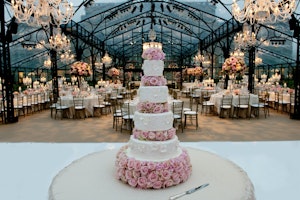 Traditional
Urban
Additional Information
Do you offer an entertainment manager?
Do you have public liability insurance?
When was the company started?
2017
Are you VAT registered?
No
FAQ's
We are bespoke - we don't fit any moulds and think outside the box. Our USP is that we create unique performances and a full production from guests arriving to the end of the night, no part of the event is forgotten. All our performers are at the top of the game meaning first class shows every time but with a personal touch.
Absolutely! if your event or wedding just requires some music or maybe a magician for the day then we have a great selection of options we can send over to you. No job is too big or too small!
We have a base in both London and Manchester and audition performers up and down the country so whether you're in London or elsewhere we can usually accommodate without travel expenses however we will always be upfront with any travel costs if this isn't possible.
We provide entertainment for Corporate events, private parties, weddings, product launches and exhibitions across the country! We also produce fashion shows from casting models, choreographing, rehearsals, backstage production and show calling.
Probably the first Secret feast - an immersive dining experience in the woods. just such a breathtakingly beautiful concept and venue. plus we loved being outside with nature and using that as inspiration for our costumes and performances! We even created a dancing unicorn in a bubble floating on the lake ... show stopper!
Testimonials
"We were absolutely delighted to work with Carly on The Secret Feast. Right from the beginning she interpreted exactly what we were looking to achieve and it was really great to collaborate with someone so creative and flexible. Her team were fantastic and did the most amazing job over the course of the event. We can't wait to work with Pink Mustard again!"
Hannah Woodrow 'The Secret feast'
"On behalf of all the team at The Crystal Maze LIVE Experience, I'd like to say a very big thank you to Carly, Dolly Trolley, Cynthia, Georgie & all the team at Pink Mustard for organising Drag Bingo at our Christmas parties. Your team were so pleasant to work with, very professional and made the whole experience a breeze! We look forward to working with you again in the future."
Crystal Maze corporate event
"There are no words for the happiness that you and your performers brought to our special day, although there are many words which have been expressed to us of enjoyment from all of our family and friends who were just blown away by the performers and the organisation that was seamless to host such a great experience for them all and US! We're now thinking when is too soon to renew our vows to be able to work with you again... Watch this space!!!"
Sarah and Vicky - wedding client
"Pink Mustard delivered the best catwalk we've had to-date. Carly 'got' our vision and delivered a stunning catwalk show, beautifully. She handled every aspect with a professionalism way beyond other companies we have used and the dancers had her respect, which meant they delivered over and above. We can't recommend Pink Mustard highly enough, it was a breath of fresh air working with her and we can't wait for the next show."
Bliss events company
"On behalf of the team here at We Are Events we just wanted to pop over an email to say a HUGE thank you for all your efforts and hard work at the weekend for Sammy's Bar Mitzvah. The event was huge success and the clients were extremely happy. The band were absolutely amazing and we wish them all the best at their wedding too!."
We are events
Suppliers you may be interested in...
Useful
Services
Specifics
About
Style
Additional
FAQs
Testimonials
Contact