Pitch Up & Play
Bristol
Useful information
What do prices start from?
350
Services
Entertainment
Specific Details
Kids
About the company
Pitch Up and Play provides 5* bespoke childcare for your all important Mini VIPs. We are all qualified or training in the Education or Childcare sector so we are committed to working with children. We are all DBS checked, experienced and fully referenced. Most of us are Teachers, trainee Teachers, Nursery Nurses and Nannies. You could say the crème de la crème of childcare and entertainment! When you book with us you'll get a bunch of fun, creative and happy individuals who are rather partial to a flower crown and a sausage roll.
Style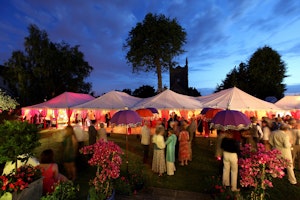 Bohemian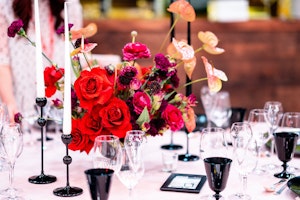 Modern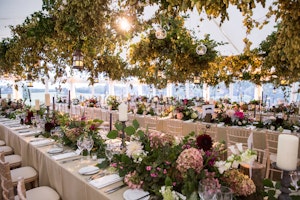 Natural
Additional Information
Are you DBS checked?
Do you have public liability insurance?
When was the company started?
2015
Are you VAT registered?
No
Testimonials
"I cannot recommend Pitch Up and Play enough! We had to change our plans very last minute due to a torrential downpour on the day and the team done a great job setting up a beautiful play den inside that both the little and big kids loved! We also used the babysitting service for the evening of our wedding which was just incredible as i knew the children were safe and having fun and the adults could relax and enjoy themselves. Thank you for making my day stress free!"
Gemma Evans
"Isabella and the team helped with our wedding just before Christmas and they genuinely made our day. Our daughter is 15 months old and we wanted her to be involved and happy whilst ensuring we could make the most of our day and the team could not have been better. Isabella personally looked after our daughter from 11am on the wedding day to 10am the next day and other children were also looked after and babysat, all within the venue. Everyone said how professional the team were and every parent felt completely confident (and actually thrilled!) with the service provided as they could see their children when they wanted but could also relax knowing they were being thoroughly entertained and looked after the rest of the time. So many people have said they will be doing the same thing at their future weddings and we'll be in touch with the team in future anytime we need childcare help! Thanks so much all. Have the best New Year. Em, Greg and Grace x"
Emma Watson
"We could not be happier with the childcare offered by Pitch Up and Play at our wedding. The girls were great with all the children, ranging from months old to 7 years old. It really was the perfect way to keep the kids entertained (the set up and toys brought were fantastic) and allow the parents to enjoy the wedding celebrations. A very professional and organised team from our initial enquiry to the big day, don't hesitate to book them."
Charlotte Wall
"Absolutely fantastic work from all @pitchupandplay. All the team were so fantastic with our daughter it totally settled us into leaving her to have the best time playing so we could enjoy our friend's wedding fully. They were so reassuring, understanding and our daughter just had the best day with them! We would definitely love to use their services in the future and would recommend!"
Michaela Brennan
"My son spent some time with the ladies at Aimelia & Charlie's wedding and they were brilliant. Dropping a child with complex needs into a stay & play is not easy but the ladies kept him entertained and even learnt some sign language so they knew when he needed the potty. Amazing service, and the most friendly and caring people x"
Claire Pagano
"Utterly Brilliant! Isabella and her team went above and beyond to make our day as memorable for our Mini VIPs as it was for us. Thank you so much for everything!!"
Vicky Newman
Suppliers you may be interested in...
Useful
Services
Specifics
About
Style
Additional
Testimonials
Contact