Sound Artist Management Ltd
London
Useful information
What do prices start from?
£500
What is your day rate?
£500
Services
Production
Sound & Lighting
Specific Details
Avatars and Interactive Tools
Lighting
Projection Mapping
Sound
Disco & Lasers
About the company
Sound Artist Management is a Technical Production Company supplying power, sound, lighting, staging, rigging and event services to the events industry. We are an energetic and creative team that love a challenge and treat each event as unique. Our key feature is understanding the clients vision and venue potential to provide cost effective creative solutions to a budget. Whether laser video projection mapping iconic facades like Wrotham Park to providing a last minute mobile disco for an 18th Birthday we are hear to faciltate your event.
Post site visit we offer 2D and 3D scale plans with an itemised quote to agree advance. For the build we are discreet working alongside other suppliers many of which we have worked in the past before preparing the sound and light check for sign off the day before the event. On the show day fresh crew arrive to operate the show as per the running order while allowing for spontaniety and flexibility with live timings to the end. Pack down is quick and efficient leaving no trace. We are accommodating with last minute additions in terms of extra lighting, band's, speeches or other additions.
Style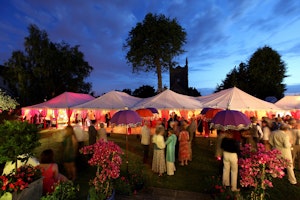 Bohemian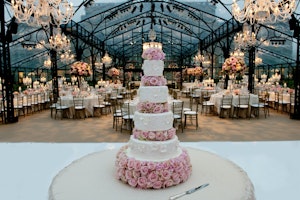 Traditional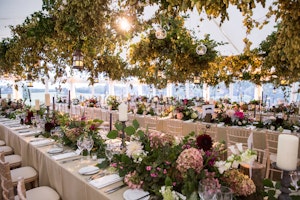 Natural
Additional Information
Do you offer an entertainment manager?
Do you have public liability insurance?
When was the company started?
2004
Are you VAT registered?
Sustainability
We work hard to keep a low carbon footprint by working with local artists and crew to the event, combining deliveries and collections into one to save on multiple vehicles and trips. By managing site power we reduced generator run times and we minimise consumables on site so we leave no trace. All equipment is brought to site and back to the warehouse for servicing so everything is reusable.
FAQ's
A James Bond reactment in Morocco complete with chartered flights, stuntmen zip wiring over a submarine in the swimming pool to a backdrop of Kimbolton Fireworks. We provided remixed Bond soundtracks, video edits of the clients favourite scene mapped to screens around the dancefloor and the party DJ to get eveyone dancing. This is one of many others but a memorable one.
Focus the budget on the most memorable moments, for us the music is key in making a memorable night. You could have the best marquee, food and flowers in the world but if the music is not great then the party won't be memorable. Focus on creating the right space in terms of cover, heating, lighting and sound together with the best entertainment you can afford and you and your guests will have a great time.
Creative, enthusiastic and professional.
Yes we have done hundreds of events at private estates in the UK and abroad for VIP's and celebrities. We cannot name names.
We don't recommend eating late especially if drinking and dancing but traditionally its a bacon butty if you need something to keep you going.
We are artists ourselves and represent talented artists so we know what they need to create the best show in terms of perfect PA systems, staging, lighting and overall presentation. Years of creating private and corporate events make us acutely aware of the overall production, by working with the best planners, marquee companies, catereres and florists we have built up a nationwide network of suppliers to partner with our technical production.
Testimonials
"The Jackson 5 @ Abbey Road Studios It was a brilliant night, thank you both and especially to Matt for all his work on this project! "
Emma Greenough @Ernst & Young LLP
"It was a blast Anna was great and the boys where amazing, so on it the dance floor was never empty and all lovely people. I can very highly recommend them. I will attach some photos separately. Thanks"
Martin Speed
"I just want to say a huge thanks to you and your team for such an amazing job. We were all blown away but how amazing everything looked and how smooth the show ran. You absolutely surpassed all of our expectations!We've heard nothing but great feedback from our supporters, and you were all such a pleasure to work with.We don't have final numbers just yet, but we expect that we raised over £100k, and that is in no small part due to the incredible job from you and your team, so thank you for supporting us on this event and helping us to keep our doors open for another year."
Erin Coburn The Rugby Portobello Trust
"I heard it all went really well on Saturday, thank you to you both for all your work and so last minute too."
Serena Coad, Head of Events, The Birley Group.
"Please thank DJ Urban Soldier very much from ourselves and from our client – they really loved his music! "
Martina Berlin – Quintesentially Events.
"ou guys really pulled out all the stops for us – what you did both inside and outside the tent was utter genius. The lighting really was spectacular and just made the whole thing. We had some pretty seasoned party goers there and they all said they had never seen a tent like it, nor had I, between you and Stormy it was utterly sensational. You also made all the sound etc etc go seamlessly, and I think we can all say (and judging by the letters we already received) that it was an unqualified brilliant success. So so many thanks. We were also blessed with the weather – how lucky was that. Everyone arrived through the fire eaters and dwarves into that really ordinary reception tent saying how utterly fantastic it all was, I wanted to say "you ain't seen anything yet!!" But seriously you guys were utterly brilliant, all that technical stuff is way beyond me but it all sure worked, in fact it was all faultless. The only trouble was that it all went by far too fast, months of planning, weeks of angst and the it all goes by in a flash. I loved it and would like to repeat it all in slow motion, can't wait to see the video and the photo's….A million million thanks to you both and to your fantastic team for helping to make the whole evening the success that it obviously was.You were great to have around and well done the Sherlocks for getting you in. "
Annie Chichester – Circus Party.
"Thank you so much for all your amazing efforts at Claridge's for my wedding last month. The lighting looked fantastic and the nightclub area looked particularly fab, once Matt was on the decks the dancefloor was completely packed! Charlie and I can't thank you all enough for making it the funnest party and the best nigth ever! "
Charlotte Aitken – Albion Parties
"Thank you and your team for helping to make our event such a huge success! "
Michele A. Brace, Sponsorship & Events, ICAP plc
"Thank you so much for the incredible job you did this weekend, what you did was fantastic. Aynho looked a million times better than I had imagined and the disco balls were fab. You made the job very easy for me, working with you guys was very stress free."
Katie Crichton-Stuart – Lillingston
"Please pass on huge thanks to Ucef & the Gnawa Band (and to you of course) for a great event on Saturday."
Alix Arrowsmith, Private Drama Ltd.
"Thanks so much to you and your team for the brilliant DJ'ing and VJ'ing you did in Marrakech. You were all great to work with – so easy going, fun loving and professional. We hugely appreciated all the work you did and it really was such an integral part of the weekend which put the guests in the right mood and kept the vibe going strong for hours on end."
Lucy Camerer Cuss, Party Designer, The Admirable Crichton Ltd
"This is just a quick note to thank you and Tello for the tremendous job you did at Rupert & Sam's wedding last week-end at the Chateau de Castellaras near Cannes. They were absolutely thrilled with the outcome of the party, and you played very important part in that success. I've worked with many DJs and very few have the knack of blending together seamlessly the classic party favourites with contemporary house and hip hop as you did… while keeping the dance floor full all the time. The only downside was the cut-off time … but even though they had been partying non-stop for over 4 hours, you still had them gagging for more. Well done to both of you. In the words of my client, it was a "mega-success." "
Peter Mackley Manager Riviera Organisation entertainment & event design
Suppliers you may be interested in...
Useful
Services
Specifics
About
Style
Additional
Sustainability
FAQs
Testimonials
Contact